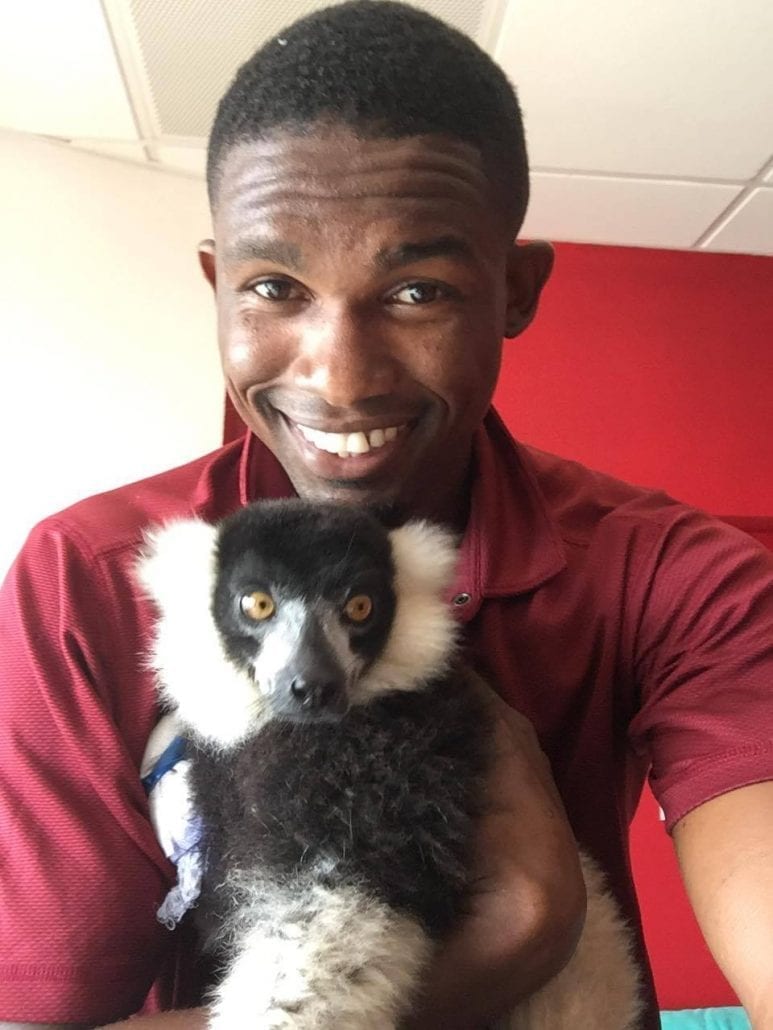 Dr. Kenrith Carter had to make a quick decision.
Three days after Hurricane Irma devastated the British Virgin Islands, a friend told him of an opportunity to volunteer his veterinary services to those impacted by the storm. And that the mode of transport—a yacht owned by business magnate Sir Richard Branson—was leaving in three hours.
Despite the short notice, the St. George's University graduate jumped at the opportunity to provide much-needed aid to those affected, suspending his mobile veterinary practice in Grenada for two weeks.
"Although I left my practice and my own animals behind, I felt very much at home helping those in need and I knew I was meant to be there," said Dr. Carter, DVM SGU '15, BSc SGU '11.
The yacht transported Dr. Carter and crew members to Barbados where they met up with Sir Richard's son, Sam, and two friends. They then flew by plane to Puerto Rico and, with Sir Richard, by helicopter to the British Virgin Islands. Over the 10-day span, Dr. Carter performed countless procedures—everything from emergency surgeries on lemurs to rehabilitating flamingos and husbandry on tortoises and exotic birds. He also provided travel documents so that some pets could fly out with their owners to the United States, Puerto Rico, and United Kingdom.
Dr. Carter headed a four-man animal team on Necker Island, and performed work either solo or with an assistant at the other locations.
"It was really heartwarming to see that people who could've been somewhere else and doing something else left their lives at home behind to come to the rescue of other people," said Dr. Carter. "It was quite an experience. There were people who lost their homes, people who lost everything, and yet were still worried about how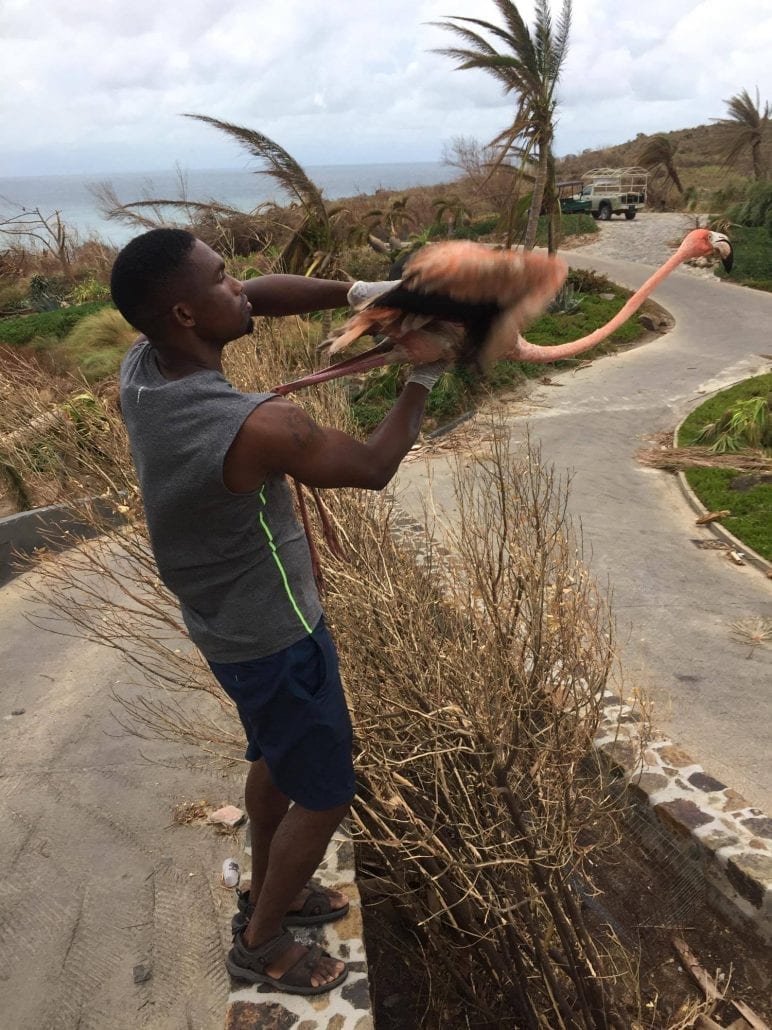 they were going to feed their beloved animals."
They were worried despite widespread damage to the region caused by Irma. During the mission, Dr. Carter stayed with Sir Richard, who in addition to founding the Virgin Group is a well-known philanthropist, as well as family members and friends at the Branson home on Necker Island, which "took serious damage."
"There was severe devastation everywhere," Dr. Carter said. "No house made it through unscratched, and many were completely destroyed. Every tree was affected—most lost all of their leaves and had broken branches. The place was just brown and had debris everywhere until nine or 10 days after when the first rain fell."
Hurricane Maria arrived shortly thereafter, forcing the group to evacuate—"I would have stayed at least another week at least otherwise." Dr. Carter returned home to resume his role as practicing veterinarian and owner of Dr. Carter Vet Services, a private mobile practice that offers affordable veterinary care and first-response pet care throughout Grenada and Carriacou. He cherishes the experience he had in the BVI, but quickly was back on schedule upon arriving back in Grenada.
"I was coming from a disaster zone and all, but I had a few emergencies in the days when I got back," Dr. Carter said. "I got back in the flow real fast."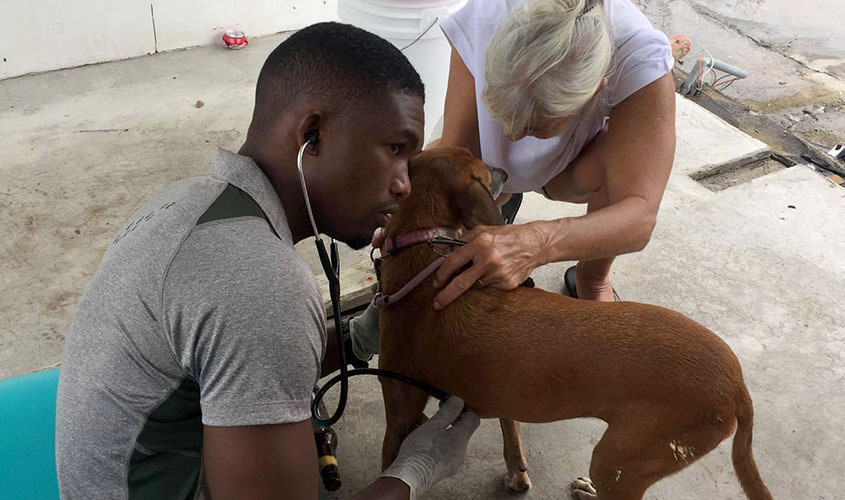 http://www.sgu.edu/wp-content/uploads/2017/10/Kenrith-Carter-BVI.jpg
500
845
bpmauser
http://www.sgu.edu/sgu-main-website/wp-content/uploads/2016/01/SGU-Signature-Horizontal-SPOT-300x55.png
bpmauser
2017-10-26 18:55:03
2017-10-27 17:51:15
Billionaire's Yacht Escorts SGU Vet to 10-Day BVI Relief Mission