Follow Your Dream of Becoming a Doctor
Start your journey to a world-class medical degree and gain a global perspective on modern medicine. Take the next step towards obtaining your MD at St. George's University.
Multiple Entry Points for Medical Students
There are a range of entry points into our Doctor of Medicine program, accommodating applicants of all educational systems and academic backgrounds.
Seven-Year MD
Program Start
PREMEDICAL
YEAR 1
Premedical
Sciences I
Six-Year MD
Program Start
PREMEDICAL
YEAR 2
Premedical
Sciences II
Five-Year MD
Program Start
PREMEDICAL
YEAR 3
Premedical
Sciences III
Four-Year MD
Program Start
MEDICAL
YEAR 1
Basic Principles
of Medicine
MEDICAL
YEAR 2
Principles of
Clinical Medicine
MEDICAL
YEAR 3
Core Clerkship
MEDICAL
YEAR 4
Advanced Clinical
One MD Degree Program, Four Locations
St. George's University is truly an international institution, not only with its diverse student body and faculty but the unique opportunity for students to begin their medical education in Grenada, the United Kingdom, or India. The three paths feature the same curriculum and provide a strong foundation for SGU's future physicians. The last two years have the option of doing clinical rotations either in the US or the UK.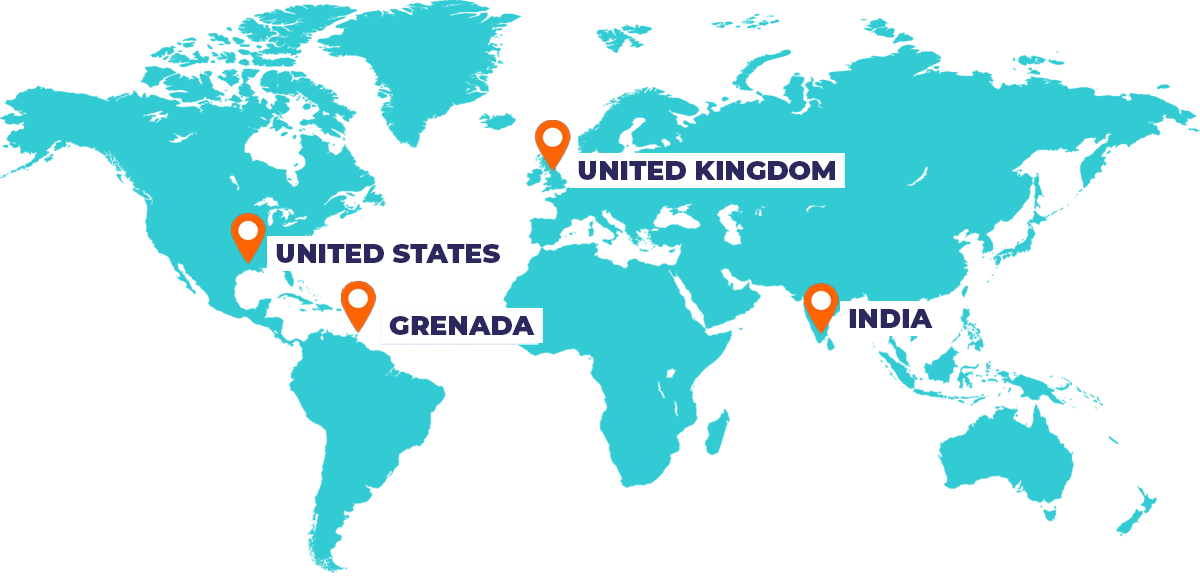 Five-Year MD Program Admissions Process
The SGU admissions process and requirements give you detailed information on what prerequisites are needed to apply for our Five-Year MD degree program, and will walk you through the steps you need to take on applying for admission.
Find out more about our easy application process

Our team of admission specialists are here and ready to help you realize your dream of becoming a doctor   

Take the next step and join the 17

,000 

SGU doctors who practic

e medicine

 

in the US 

and around the world
Learn about medical school tuition and fees
SGU offers a variety of scholarships designed to recognize academic excellence and provide access to the best and brightest students
Approximately 35% of the students enrolled in the MD program receive scholarship support every year
Student support is at the core of the St. George's University School of Medicine's mission
The University offers a wide range of services that ensure that the University is in partnership with each student during his or her medical school journey
We help you reach the ultimate goal of becoming a doctor
With 65 state-of-the-art facilities, the True Blue medical school Grenada campus has the ideal environment for medical students from around the world to live, learn, and build diverse networks
Take a virtual tour to get a sense of how SGU can change your life for the better