Explore St. George's University with SeeSGU Advisor Visits
One of the most important decisions your students will ever make deserves a closer look. Visit our campus, meet our faculty and students, and experience the island of Grenada.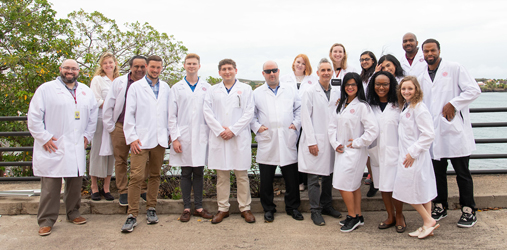 Upcoming Advisor Visits:
November 6–10, 2022
November 13–17, 2022
February 19–23, 2023
March 12–16, 2023
May 21–25, 2023
How do I request a visit? 
If you are interested in participating in the SeeSGU program, please fill out this brief form and you will be contacted by our admissions team.
For more information on visiting St. George's University, please fill out the form below or contact Joshua Fein at jfein@sgu.edu or 1 (800) 899-6337 ext. 1482.