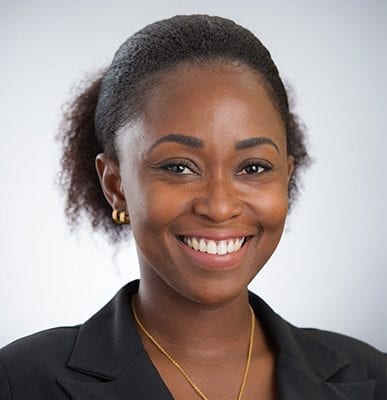 Jonnel Edwards, BSc, MSc
Instructor
Ms. Jonnel Edwards is a Instructor in the SVM Department of Pathobiology and manages the general operation of the Aquatic Animal Medicine Research Laboratory, primarily to maintain the health of tilapia and lionfish used for teaching and research.
Ms. Edwards provides technical and diagnostic support in various marine turtle disease surveillance projects and is the primary investigator in the study of prevalence & phenotypic characterization of Salmonella enterica in marine turtles in Grenada. Other publications in her portfolio include the effects of organic ultraviolet filters in lionfish, effects of Kudoa hypoepicardialis in lionfish heart muscle, histamine toxicity in lionfish, fibropapillomatosis in marine turtles, and hatchling success rates of marine turtles. Her ongoing research encompasses various projects such as tilapia as a species for monitoring fish health, assessment of pathogens in feral tilapia, diagnostic support for aquaponics farms, assessment of physiological health of marine turtles, and genotyping marine turtles. She has also collaborated on the antigenic analysis of Ehrlichia and Anaplasma species in Grenada.
Ms. Edwards earned a BSc. in Life Sciences specializing in Marine Biology, and a MSc. in Aquatic Animal Health, both at St. George's University.
https://www.sgu.edu/wp-content/uploads/2017/01/EDWARDS-Jonnel-20170914_0656-copy.jpg
428
387
https://www.sgu.edu/wp-content/uploads/2020/02/sgu-logo-grenada.svg
2017-01-19 16:26:24
2023-07-06 12:11:11
Jonnel Edwards