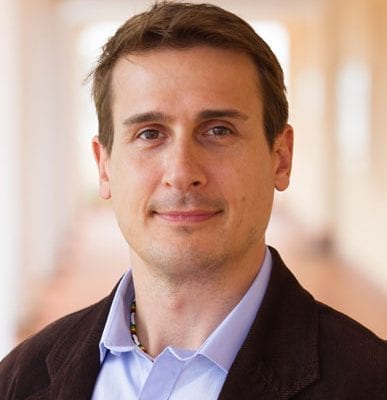 Randall Waechter, PhD
Assistant Dean of Graduate Studies, SOM
Associate Director of Research, SGU
Randall Waechter, PhD, is the Assistant Dean of the School of Graduate Studies and associate director of research at St. George's University (SGU). As Assistant Dean, Dr. Waechter helps establish policies and new graduate programs while overseeing existing programs and supervising graduate students in carrying out research and writing theses for their Master's/PhD degrees. As the Associate Director of Research, Dr. Waechter is responsible for promoting and growing research activity and output across all schools, assisting faculty members from across the University in securing external research grants, and liaising with all external funding agencies.
Dr. Waechter's own research interests include applying basic cognitive and emotion theory to understand mental and behavioral health problems in the developing world. Specifically, he examines the limitations of the human brain for processing information, the interplay between higher cognitive processing and negative emotional processing (i.e., anxiety, stress), and how this interaction can impact decision making and, ultimately, behavioral health across the lifespan. He also carries out research on early child brain development in developing tropical regions. He has secured a number of research grants from the NIH, UNICEF, USAID, and Grand Challenges Canada to carry out these studies.
As an associate professor, he teaches neuroscience, behavioral health, bioethics, and research ethics in the School of Medicine, and teaches research grantsmanship, public mental health, bioethics, and research ethics to MPH and Master of Science in Biomedical Research students.
Dr. Waechter has been with SGU since 2012. He received his PhD in brain, behavior, and cognitive neuroscience and his master's degree in psychology from York University in Toronto, Canada. Dr. Waechter obtained his bachelor's degree in psychology and business administration from Wilfried Laurier University in Waterloo, Canada.
https://www.sgu.edu/wp-content/uploads/2017/01/Waechter-Randallsm-1.jpg
428
387
dbriggs
https://www.sgu.edu/wp-content/uploads/2020/02/sgu-logo-grenada.svg
dbriggs
2017-06-12 16:15:47
2021-01-14 21:12:51
Randall Waechter