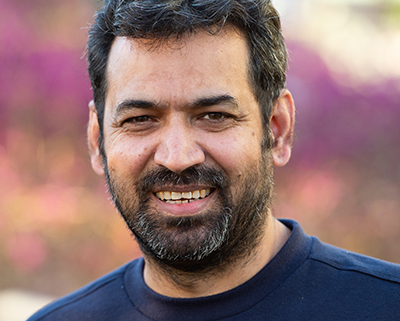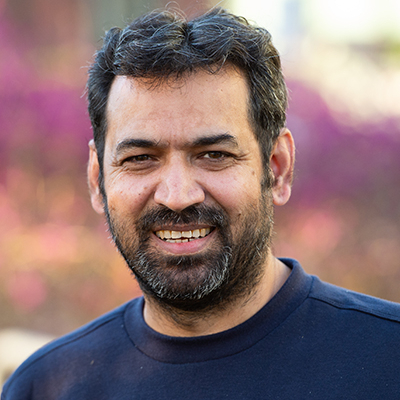 Dr. Umer Chaudry
Associate Professor
Education:
• DVM: Veterinary Veterinary University Pakistan 2005
• MSc Parasitology: Veterinary University Pakistan 2007
• MSc Molecular Biology: University of Skövde, Sweden 2008
• MSc Biomedicine: University of Skövde, Sweden 2009
• PhD: University of Calgary, Canada 2015
Professional Expertise, Interests and Research Areas
Dr Chaudhry led research projects to study parasite epidemiology and antiparasitic drug resistance in animals to tackle production losses. He has developed high-throughput platforms for speciation and early resistance detection with implications for the broader advance of molecular diagnostics. He has investigated antiparasitic drug resistance regarding the effect of selection pressures, fitness cost and gene flow on their emergence and spread. He has increased his knowledge of the multiplicity of parasitic infections, and a better understanding of host-parasite relationships, host management and climate change in disease epidemiology. He has also investigated how parasite antigens can inform vaccine development, providing cross-protection against different host-derived parasite variants.
Dr Chaudhry has established collaborations with researchers worldwide, who have extensive experience in parasitic disease research and surveillance at the field level. Dr Chaudhry is also closely involved with major stakeholders: farmer communities and animal health practitioners. This engagement maximises the benefits of veterinary parasitology research by increasing disease awareness and improving connectivity that will enhance animal health and food security by reducing production losses.
Personal Background and Interests
Dr Chaudhry graduated with a bachelor's degree (DVM) in Veterinary Medicine in 2005; since then, he has pursued a MSc in Veterinary Parasitology, MSc in Molecular Biology, and MSc in Biomedicine from Sweden. He did his PhD in Veterinary Parasitology at the School of Veterinary Medicine, University of Calgary, Canada. Since defending his thesis in 2015, he worked at the School of Veterinary Medicine, University of Edinburgh, UK. During this highly competitive BBSRC-sLoLa research fellowship, his research focuses on the arena of global food security to identify new major anthelmintic resistance genetic markers. He also worked at the School of Veterinary Medicine, University of Surrey, UK. During this competitive One Health EJP Horizon 2020 research fellowship, he was working on foodborne zoonosis and emerging threats of protozoa in the production of animals and humans.
https://www.sgu.edu/wp-content/uploads/2023/02/umer-chaudry.jpg
450
400
mcarpenter
https://www.sgu.edu/wp-content/uploads/2020/02/sgu-logo-grenada.svg
mcarpenter
2023-02-28 19:33:39
2023-04-20 09:55:04
Umer Chaudhry