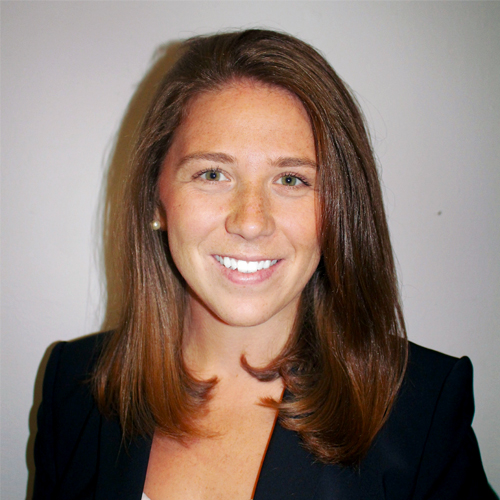 Charlotte Marous, MD
Graduation Date: 2017
United States
Ophthalmology
SUNY Health Science Center at Brooklyn
As she she crossed the Manhattan Bridge during an afternoon run, her cell phone rang, showing a New York number. Charlotte Marous had been on 11 residency interviews for ophthalmology, but only one in the Big Apple—SUNY Downstate. Amid the hustle and bustle, she received the news that she was had obtained a highly competitive position at her top-choice institution.
"It was the best day of my life," Ms. Marous said. "It was something that I had been hoping for and dreaming about a very long time."
Following her basic science years in Grenada, she entered her clinical rotations with an open mind. Although Ms. Marous enjoyed them all, she felt especially drawn to ophthalmology and began to narrow her sights. She gained perspective from numerous acquaintances in the field, including Orazio Giliberti, MD SGU '82, Associate Dean of US Clinical Studies at SGU and owner/operator of Giliberti Eye & Laser Center in Totowa, NJ.
"Dr. Giliberti was so important in the whole process," Ms. Marous said. "I was nervous about applying for ophthalmology, but he gave me the confidence to go for it. He really stressed the importance of research and of applying early for outside elective rotations."
In her final clinical year, she bolstered her research resume and completed externships at the University of Utah, Rutgers New Jersey Medical School, and the New York Eye and Ear Infirmary of Mount Sinai. Her career will continue in Brooklyn, just another stop in her journey that included a swing through Grenada.
"SGU gave me an opportunity to go into medicine that I didn't find anywhere else," Ms. Marous said. "I'm very appreciative of that."
https://www.sgu.edu/sgu-main-website/wp-content/uploads/2016/01/SGU-Signature-Horizontal-SPOT-300x55.png
0
0
dbriggs
https://www.sgu.edu/sgu-main-website/wp-content/uploads/2016/01/SGU-Signature-Horizontal-SPOT-300x55.png
dbriggs
2017-04-26 16:44:08
2018-07-17 15:24:11
Charlotte Marous, MD