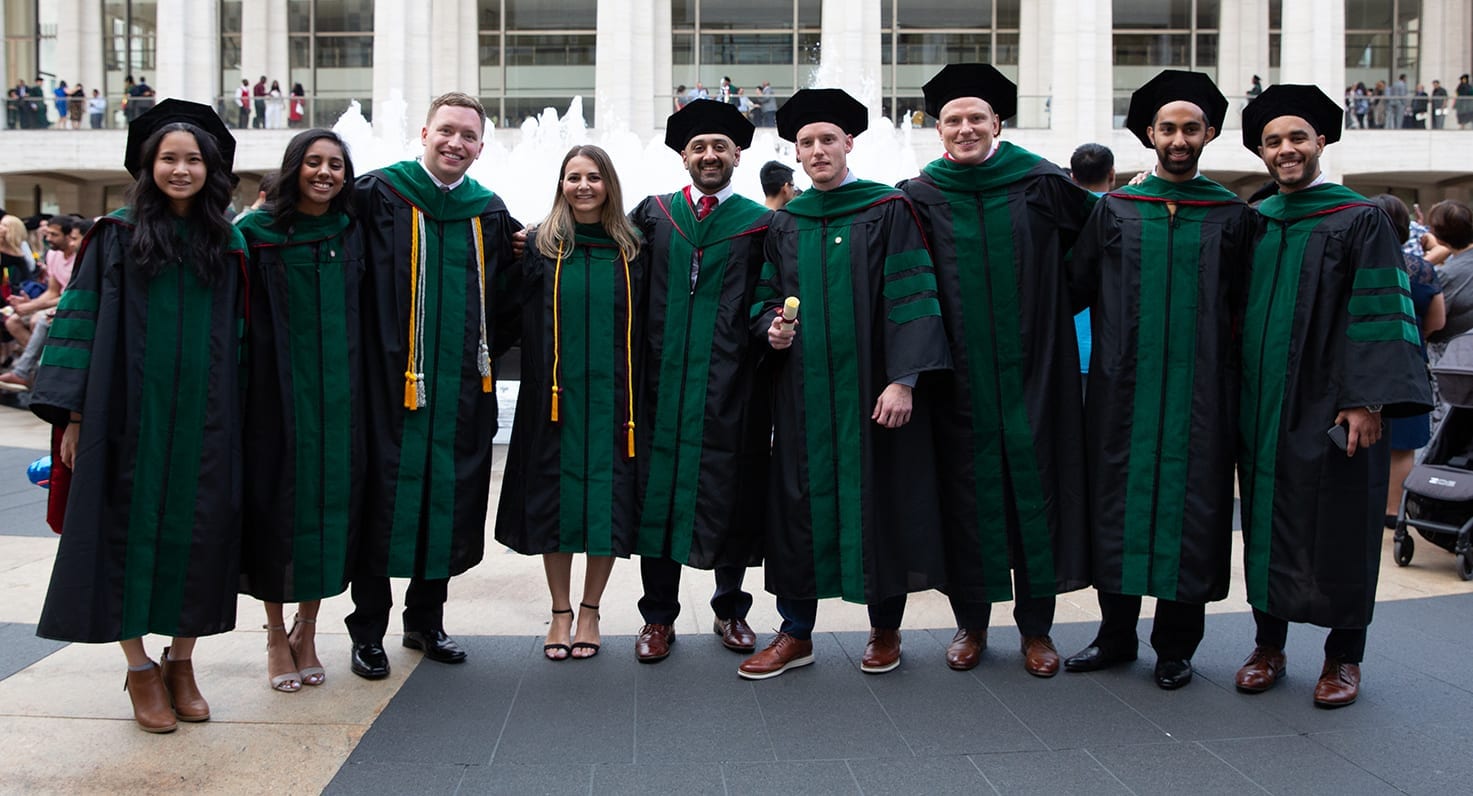 Are You In?
You're in the right place, at the right time. Apply now to start this April and begin your journey at SGU during the next term.
#1
PROVIDER OF NEW PHYSICIANS INTO FIRST-YEAR US RESIDENCIES.*
18k
SGU SCHOOL OF MEDICINE MD GRADUATES HAVE PRACTICED IN THE US AND AROUND THE WORLD.
We Are Here To Help You Build The Future You Dream About
St. George's University's network of over 18,000 School of Medicine graduates have practiced in all 50 US States and more than 50 countries around the world. They establish themselves in rewarding careers and have impacted the health and wellness of our global community.
SUPPORT AND PREPARATION
BEGINNING DAY ONE
At SGU, you're an essential part of our University family. We teach our curriculum in small group settings, encouraging and supporting you to develop critical thinking skills. Working directly with our faculty, we give you the necessary tools to become a successful physician.
FIND YOUR PASSION
Clinical rotations play an integral role in helping you determine what you want to do for your residency, and where you want to train. With relationships with over 70 hospitals, SGU offers you the opportunity to experience many different types of specialties, as well as providing valuable training with real patients.
Your Home Away From Home
Our 42-acre Grenada campus is purpose-built for a safe, comfortable learning environment, with all of the amenities you'd find at home. Student wellness is at the heart of our campus with a brand new fitness center, a 24-hour medical clinic, and round-the-clock private security.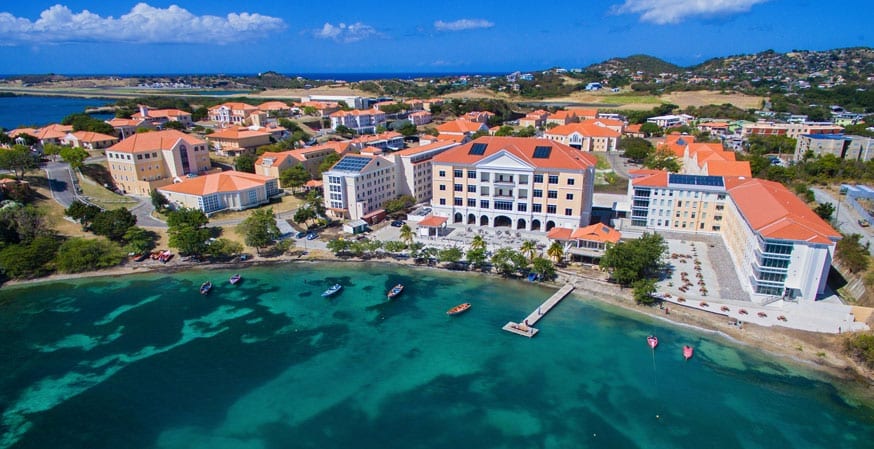 St. George's University, Grenada, West Indies
ATTEND A VIRTUAL INFO SESSION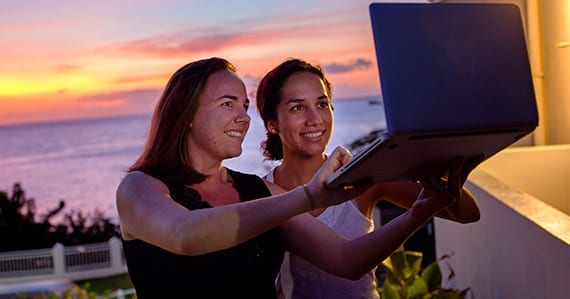 Virtual Info Session
Log on and let us introduce you to SGU during this interactive virtual session covering academics, admissions, and scholarships. We will share (and answer!) the 10 most important questions you should ask of any medical or veterinary school. Led by an Admissions representative. Includes a live Q & A with students and alumni.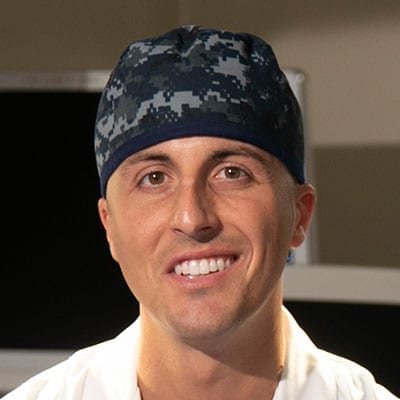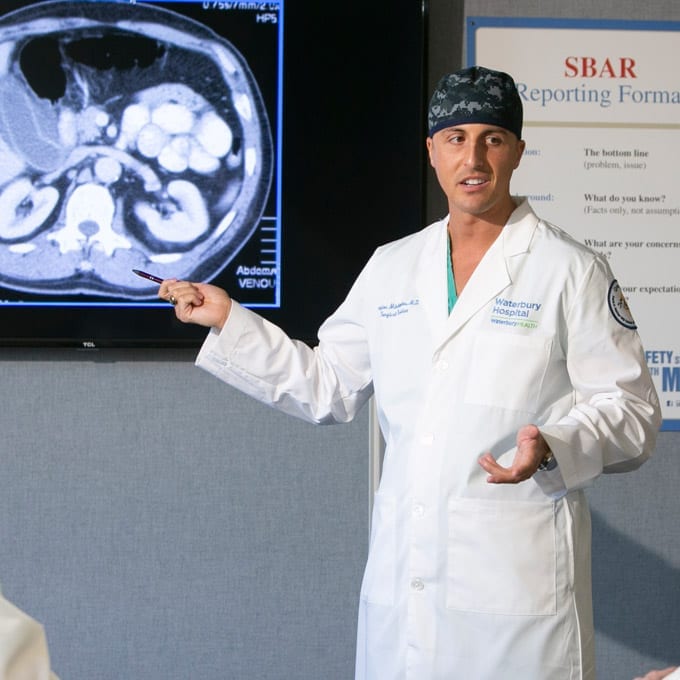 "I always say I love stress and I hate sleep, so that's why surgery is the perfect field for me. It just seemed like the most natural thing in the world for me to do."
Georgios Mihalopulos
Canada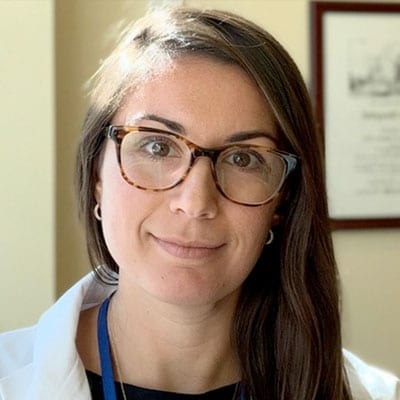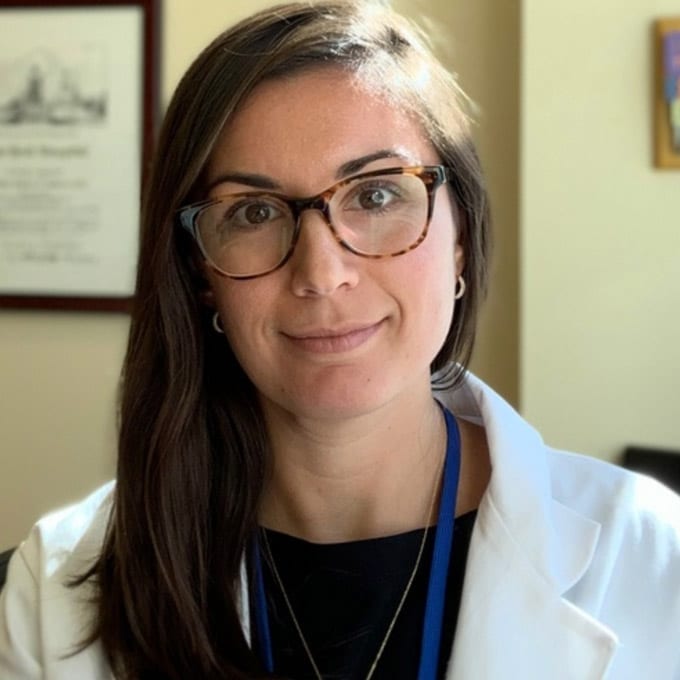 "A critical part of my job is to ensure that my patients and their caregivers feel supported and confident, from the time of diagnosis through treatment and beyond."
Julia Brockway
United States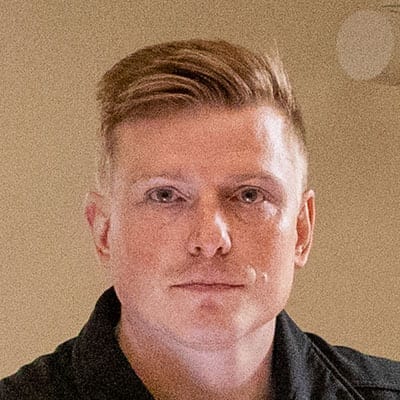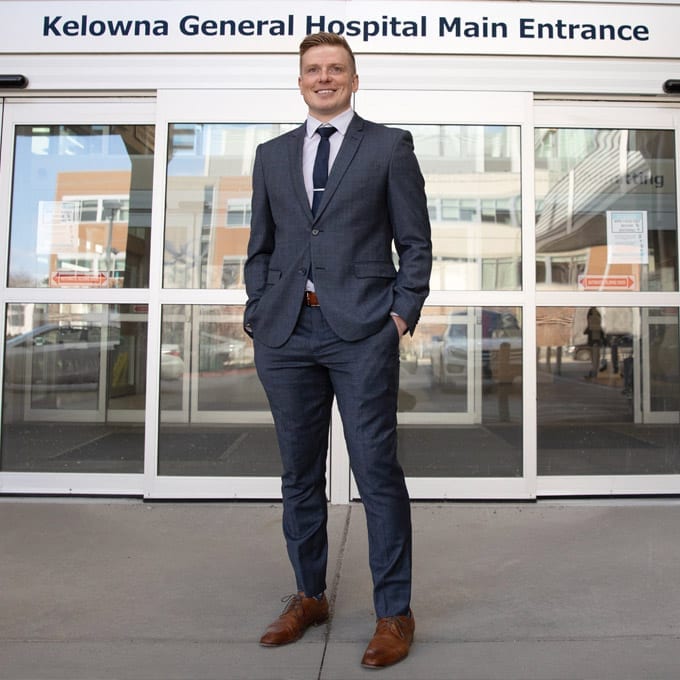 "…I get asked by prospective students in information sessions all the time, 'would I do it again'? And my answer would be 'yes' because my goal was to come back and be a physician in Canada, and SGU helped me to do that. It was my pathway to getting to where I wanted to be."
Dan Devlin
Canada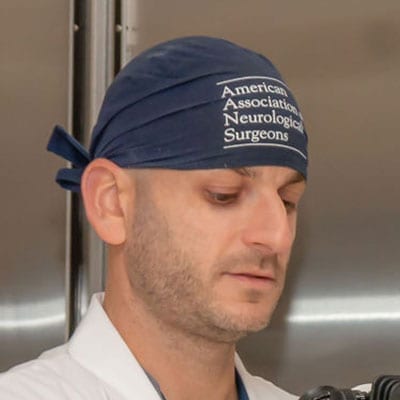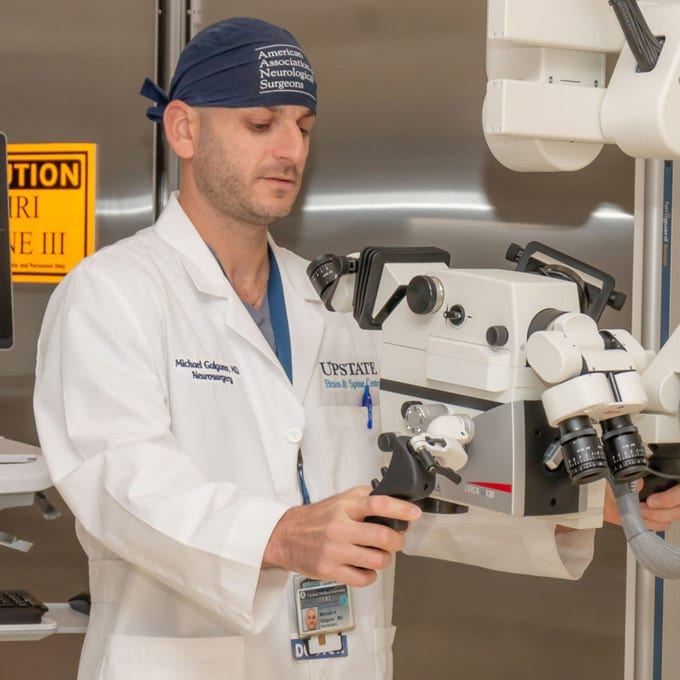 "Each complex case I do has its own unique spin, and requires some degree of creativity to achieve an ideal outcome. Improving the quality of life in my patients is ultimately what drives me. It is difficult to get bored with this job."
Michael Galgano
United States
YOUR DREAM OF BECOMING A DOCTOR IS WITHIN REACH.
Don't wait to start your journey toward becoming a doctor. We offer rolling admissions for our January, April and August classes.
Find out how to start medical school by filling out this form. One of our current students or admission officers will contact you and provide additional information.
By submitting this form, you agree to be contacted by phone, email or text about your education at St. George's University.
WHY WAIT
You can start our MD program this January or April, and if you're subsequently accepted and enroll into an MD or DO program at a US or Canadian medical school the following fall, we'll refund your SGU tuition and administrative fees.
FREQUENTLY ASKED QUESTIONS
Will new SGU School of Medicine students have the option of being on campus for the April 2021 term?
While our goal is to eventually return all students to campus as soon and as safely as possible, students in the School of Medicine will continue exclusively via online distance learning for at least the first half of the April 2021 term. We are evaluating the potential for students to return to campus in Grenada in the summer, if vaccination is widely available. We will remain in close touch over the course of the spring to reassess this potential.
Some of my students do not have an MCAT score. Can they still apply?
Due to COVID-19 disruptions, all January 2021 and April 2021 applicants can be reviewed for admission to SGU without an MCAT score. DOE guidance permit waiving the MCAT requirement during a year in which the MCAT was unavailable to students for some period due to COVID-19 related interruptions. Our committee on admissions, the Faculty Student Selection Committee, will review applicants for January 2021 and April 2021 for admission without an MCAT score. Applicants who have already taken and received scores for the MCAT are encouraged to submit their scores.
---
For more information on the upcoming term, please visit our FAQ page.
For more information about SGU's School of Medicine, please visit our FAQ page.
SGU graduates have practiced at all US News and World Report Top 20 US Hospitals *
* According to US News and World Report, 2020-2021
No other medical school in the world provides more new doctors to the US healthcare system.*
*Data as of September 2020