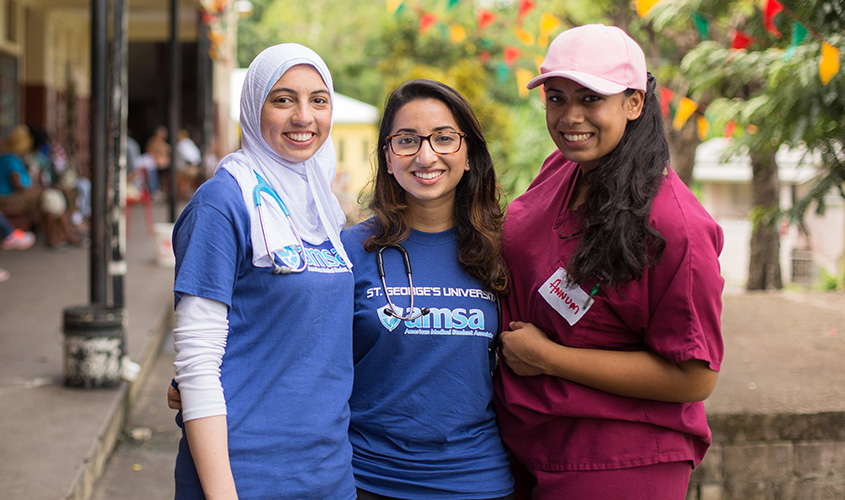 St. George's University has entered a new era of medical education with a radical restructuring of the incoming classes in the Doctor of Medicine program.
Set to launch this fall, all incoming students will belong to one of nine Colleges set up to frame a learning community system with student wellness, interaction, and support at the center of the curriculum and student experience at SGU.
The mission of the system is to create a diverse collegiate environment in which students are comprehensively supported to develop and demonstrate the skills, knowledge, compassion, tolerance, commitment, and personal integrity required to be a practicing physician.
"I'm enthused about the foundation for success that this new system will create for our students," said Charles R. Modica, Chancellor of St. George's University. "Since we opened our doors more than 40 years ago, the University has always placed great pride on student success and the support they receive from faculty and their peers, and the new College structure will strengthen them both."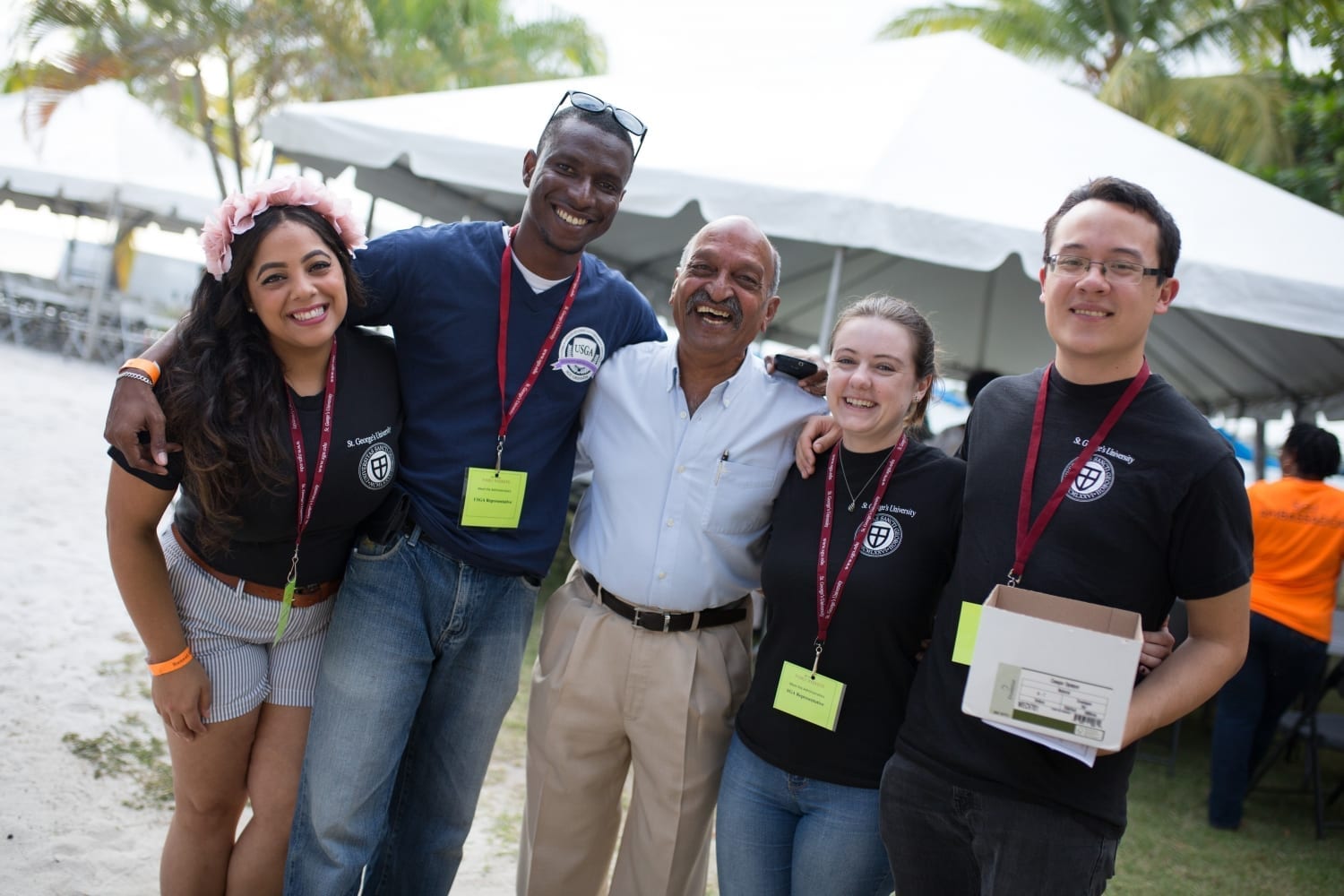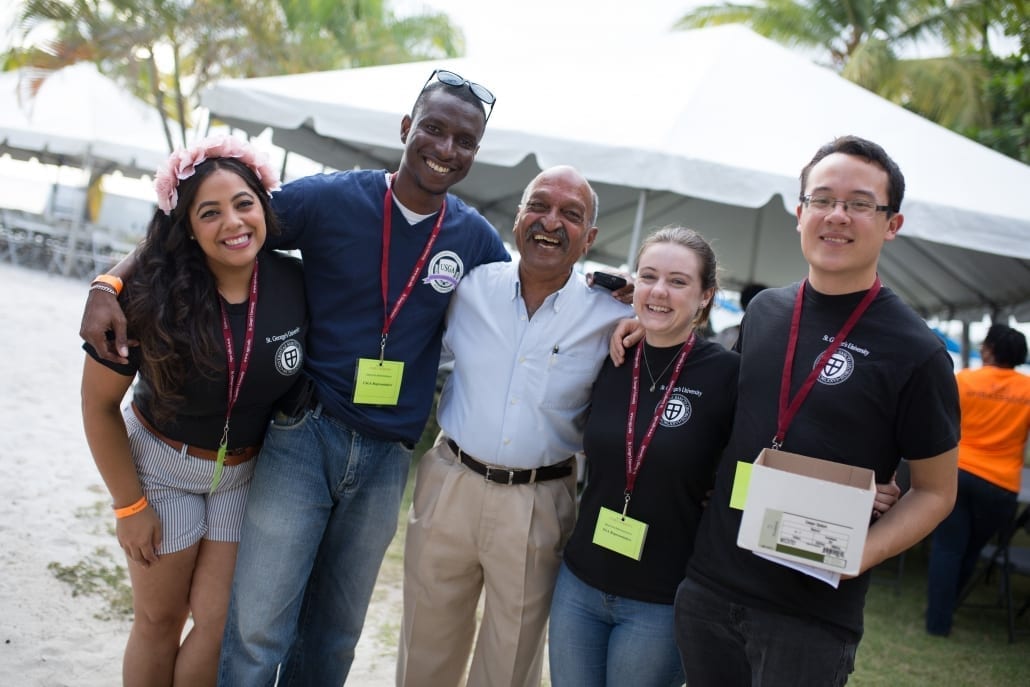 Each College represents an academic family that supports the wellness of students and fosters the academic, personal, and professional development of its membership. Each will have its own director and associate director, as well as dedicated personnel for student support, including academic advisors, faculty, learning strategists, advisors, and other support staff.
The Colleges will also provide a sense of community, with each College having a dedicated master schedule of classes, and all small group work will be centered around the Colleges. College and intercollegiate social events and competitions will also take place throughout the year.
"The new College system will enhance the student experience here at SGU, not only in lectures and labs but as students live, work, and interact with each other, both on and off campus," said Dr. G. Richard Olds, President of SGU. "We truly believe that it provides our students with the best chance to be successful in their studies and as they pursue their dream of becoming a physician."
In addition, St. George's University will also integrate a wellness program for students in their first term, featuring seven classes that cover such topics as lifestyle medicine, diet and nutrition, and test-taking strategies.
The nine Colleges were named after some of the most influential physicians and scientists in history, including:
Blackwell: Elizabeth Blackwell was a British physician who became the first woman to receive a Doctor of Medicine in the United States.
Curie: Marie Curie was a Polish physicist and chemist who pioneered research on radioactivity, and the only person to win Nobel Prizes in two different sciences.
Fleming: Alexander Fleming was a Scottish physician-scientist best known for his discovery of  antibiotics.
Galen: A Greek physician and philosopher whose medical research influenced and developed the fields of anatomy, pathology, pharmacology, and more.
Hippocrates: The Greek physician who is commonly regarded as the Father of Medicine.
McIndoe: Archibald McIndoe was a New Zealand-born surgeon whose tactics to treat burns during World War II revolutionized plastic surgery.
Metrodora: Greek physician who wrote one the oldest surviving medical text written by a woman and who was one of the first to suggest surgical treatment for both breast and uterine cancer.
Peabody: Francis Peabody was an American turn of the 20th century physician famous for his dedication to compassionate patient care, as well as his work on typhoid and polio.
Taylor: Keith B. Taylor was SGU's second Vice Chancellor and one of the most cited gastroenterologists of his time. This College is reserved for students who enter SGU through the Keith B. Taylor Global Scholars Program.
– Brett Mauser
https://www.sgu.edu/wp-content/uploads/2018/07/20170204_0350.jpg
500
845
bpmauser
https://www.sgu.edu/wp-content/uploads/2020/02/sgu-logo-grenada.svg
bpmauser
2018-07-16 14:03:55
2018-07-17 19:10:09
St. George's University's School of Medicine Introduces College System