Educational Computing Team (ECT)
Please visit the ECT Community
The Educational Computing Team (ECT) provides enhanced teaching and learning development offerings to the University community, while also being invited to sharing their expertise at multiple conferences, to the benefit of a wider audience in Higher Education.
Teaching with Technology Tuesdays (TwTT)
The Spring series began with a showcase by faculty and students highlighting their use of technology in education.  This was followed by the workshop-based educational series Energizing the Teaching and Learning Environment, which focused on best practices in effective presentations, as well as interactive and online classrooms.  At the end of the series, innovative faculty members were awarded for their commitment to teaching and learning with technology.  The series will be repeated with new highlights from University faculty showcasing their use of technology in education.
Conference Presentations
Members of the ECT and Examinations Services were invited to speak at the ExamSoft inaugural user conference.  The team presented "ExamSoft Implementation at St. George's University – A Recipe for Success".  The initiative, along with the project management approach used, was highly praised by conference leadership.  Additionally, a member of the ECT team was awarded the ExamSoft Excellent Educator Award, which is bestowed upon the educator of the year whose expertise and attitude provide the greatest inspiration and guidance to fellow users.
The ECT also presented "An Introduction to the 25Live Publisher" at the CollegeNET Annual User Conference.  Their novel approach of delivering the material using the features found within the CollegeNET product was very well received.
Orientation and Training
ECT continues to provide group and individual training sessions that cover a wide variety of administrative and academic applications. ECT also:
Delivers student orientation presentations on the use of campus technologies
Introduces new faculty to the University's teaching technologies
Educates visiting academic advisors on University resources and technologies available to students
Manages the technical staff supporting the increasing number of computer labs and print room facilities on campus
EDUCATIONAL COMPUTING TEAM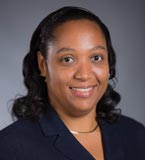 Avril Best
Associate Director,
Academic Computing
True Blue, Grenada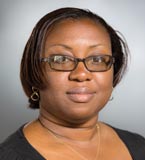 Cindy-Ann Alexander
True Blue, Grenada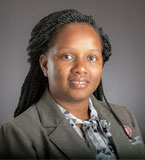 Keisha Bertrand
True Blue, Grenada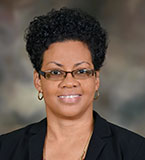 Sally-Ann Clement
True Blue, Grenada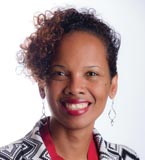 Teah Cummings
True Blue, Grenada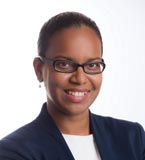 Shereene Harford
Twum-Barimah
True Blue, Grenada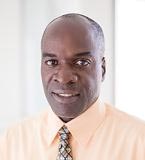 Wayne J. Radix
True Blue, Grenada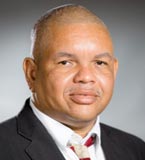 Davy Roberts
True Blue, Grenada