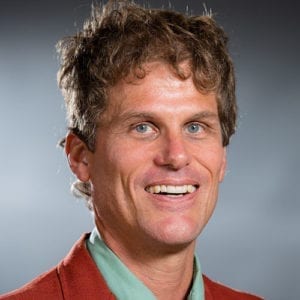 ---
Biography
Dr. Andrew K. Sobering received a BS, Biochemistry, magna cum laude from SUNY at Stony Brook, in Stony Brook, NY in 1994, and earned a PhD at Johns Hopkins University Bloomberg School of Public Health in Baltimore, MD in 2001. He continued at Johns Hopkins University with post-doctoral research on the negative regulation of Ras signaling in yeast. He furthered his research career through the completion of a fellowship at the Faculté de Médecine-Necker, Paris, France with a project titled "role of S6 kinase in regulation of cell size". During this time, he was awarded the Poste Verte fellowship scholarship for outstanding research.
Dr. Sobering accepted a teaching position at the Medical University of the Americas (MUA), Nevis, West Indies, in 2005 and joined St. George's University, School of Medicine, Grenada, as Associate Professor of Biochemistry in 2009.
Dr. Sobering is responsible for the submission of two patent applications through Johns Hopkins University, titled "Agents Capable of Inhibiting Ras and Uses Therof" (2002) and "Inhibition of GPI anchor production by Ras" (2004).
https://www.sgu.edu/wp-content/uploads/2017/01/SOBERING-Andrew-20150225_0206.jpg
500
500
VS
https://www.sgu.edu/wp-content/uploads/2020/02/sgu-logo-grenada.svg
VS
2017-01-10 20:42:56
2021-01-12 19:24:20
Andrew K. Sobering, PhD