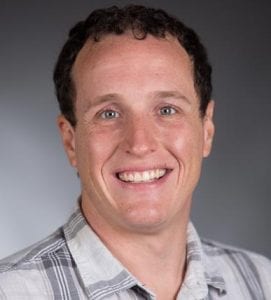 Dan Fitzpatrick, M.S.
Demonstrator Level III, St. George's University
School of Veterinary Medicine
Department of Pathobiology
Email: dfitzpat@sgu.edu
Website: https://www.sgu.edu
Phone: (473) 444.4175 ext. 3860
---
---
Biography
Mr. Fitzpatrick is currently a Demonstrator Level II faculty in the School of Veterinary Medicine, Department of Pathobiology, St. George's University, Grenada, West Indies. His current research projects include research on the viral and microsporidian pathogens affecting Grenadian honeybees (Apis mellifera L.) using polymerase chain reaction (PCR), as well as identification of nematode parasites affecting commercially important fish in Grenada and bacterial pathogens in ticks. His teaching duties include being the course director for Topics in Veterinary Entomology for DVM, MSc and PhD students at SGU, as well as a lecturer in the veterinary parasitology and introductory research classes in the DVM program at SGU.
Mr. Fitzpatrick received a dual Bachelor of Science degree in Microbiology and Psychology from the University of Florida in 2006 and a Master of Science in Entomology from the University of Florida in 2013. For his master's degree, he specialized in insect virology, RNA interference, and mosquito biology. His thesis research, "Escape from short-interfering RNA-induced silencing in an orthobunyavirus, Tensaw virus", was supervised by Dr. James E. Maruniak.
Areas of Interest
Entomology, Molecular genetics analysis, Virology, Parasitology, Cell and bacterial culture
Selected Publications
Watts SL, Fitzpatrick DM, & Maruniak JE. 2009. Blood meal identification from Florida mosquitoes (Diptera: Culicidae). Florida Entomologist 92: 619-622 http://journals.fcla.edu/flaent/article/view/76020/73678
Kemper N, Davison N, Fitzpatrick D, Marshall R, Lin A, & Cobb R. 2010. Characterization of the mechanical properties of bovine bone treated with a novel tissue sterilization process. Cell and Tissue Banking 12: 273-279. http://link.springer.com/article/10.1007%2Fs10561-010-9191-7#page-1
Fitzpatrick DM, Avery MR, & Maruniak JE. 2013. Escape from short-interfering RNA-induced silencing in an orthobunyavirus, Tensaw virus. In preparation.
Fitzpatrick DM & Kaufman PE. 2012. The biology of the horn fly, Haematobia irritans irritans L. For UF IFAS Featured Creatures Website, http://entnemdept.ufl.edu/creatures/livestock/flies/horn_fly.htm
Selected Projects
Establishing the prevalence of viral and microsporidial pathogens infecting honeybee apiaries in Grenada
Identification of parasites in related species of commercially important fish, dolphin fish (Coryphaena hippurus) and jacks-big eye scad (Selar crumenophthalmus)
Evaluation of the effectiveness of low dose doxycycline daily therapy to prevent Ehrlichia canis and Anaplasma platys infection in a naïve population of dogs in Grenada
https://www.sgu.edu/wp-content/uploads/2017/01/Daniel-Fitzpatricklg.jpg
428
387
VS
https://www.sgu.edu/sgu-main-website/wp-content/uploads/2016/01/SGU-Signature-Horizontal-SPOT-300x55.png
VS
2016-12-22 21:45:08
2018-04-19 00:40:47
Dan Fitzpatrick, M.S.