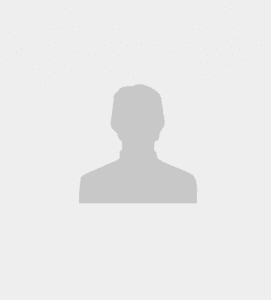 ---
Biography
Dr. Murray joined St. George's University in January, 2014 as an Associate Professor in the School of Medicine, Department of Physiology and Neuroscience. He is currently Program Director for "Medical Student Assessment Program -MSAP". Dr. Murray also teaches on various undergraduate Arts & Sciences course, and Medical Physiology. In addition to teaching, Dr. Murray is conducting research projects on Alzheimer's disease in Grenada, and EEG analysis of learning and memory.
Dr. Murray received a BSc. Hons Co-op in Biology from the University of Waterloo, Canada. As part of his undergraduate co-operative programme, Dr. Murray  conducted 1.5 years of research at Dept Fisheries and Oceans, Merck Fross and Pioneer Hi-Bred in aquatic ecosystems, pharmacological evaluation of asthma compounds, and genetic manipulation of food crops.
He completed a Ph.D. in Physiology at McGill University. His PhD research brought together his two main interests, protein folding, and metabolic dysfunction (diabetes and obesity). As a Postdoctoral Researcher, and Research Associate at the University of Pennsylvania for several years, he  made seminal discoveries in Parkinson's and Alzheimer's diseases. These discoveries centered on n protein misfolding mechanisms. At Texas A&M Health Science Center, he continued his research on Alzheimer's disease, merging his Ph.D. and Postdoctoral interests; protein misfolding and metabolic dysfunction.
Research awards include: National Sciences & Engineering Research Council of Canada (NSERC), Industrial Undergrad Student research Awards, Pioneer Hi-Bred- 1992-1993; Research day awards at McGill University; Renouf Fellowship, Quebec Black Medical Association Conference, 1st Place for Oral Presentation 1998; Colonel Renouf Award 1995-1996 and Research Institute Fund 1997-1998, Royal Victoria Hospital, Endowment award ; CNDR Annual Retreat, Univ. Pennsylvania 1st Place for Poster Presentation 2000;Texas A&M HSC Class of 2015 outstanding achievement for teaching.
https://www.sgu.edu/wp-content/uploads/2017/01/noimage-1.png
428
387
VS
https://www.sgu.edu/sgu-main-website/wp-content/uploads/2016/01/SGU-Signature-Horizontal-SPOT-300x55.png
VS
2017-01-09 18:10:27
2018-04-19 17:19:27
Ian V.J. Murray, PhD