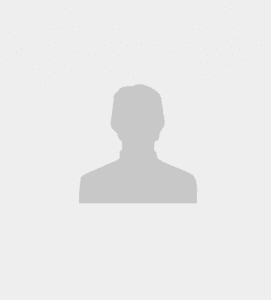 ---
Biography
Dr. Murray joined St. George's University in January, 2014 as an Associate Professor in the School of Medicine, Department of Physiology and Neuroscience. He is currently Program Director for "Medical Student Assessment Program -MSAP". Dr. Murray also teaches on various undergraduate Arts & Sciences course, and Medical Physiology. In addition to teaching, Dr. Murray is conducting research projects on Alzheimer's disease in Grenada, and EEG analysis of learning and memory.
Dr. Murray received a BSc. Hons Co-op in Biology from the University of Waterloo, Canada. As part of his undergraduate co-operative programme, Dr. Murray  conducted 1.5 years of research at Dept Fisheries and Oceans, Merck Fross and Pioneer Hi-Bred in aquatic ecosystems, pharmacological evaluation of asthma compounds, and genetic manipulation of food crops.
He completed a Ph.D. in Physiology at McGill University. His PhD research brought together his two main interests, protein folding, and metabolic dysfunction (diabetes and obesity). As a Postdoctoral Researcher, and Research Associate at the University of Pennsylvania for several years, he  made seminal discoveries in Parkinson's and Alzheimer's diseases. These discoveries centered on n protein misfolding mechanisms. At Texas A&M Health Science Center, he continued his research on Alzheimer's disease, merging his Ph.D. and Postdoctoral interests; protein misfolding and metabolic dysfunction.
Research awards include: National Sciences & Engineering Research Council of Canada (NSERC), Industrial Undergrad Student research Awards, Pioneer Hi-Bred- 1992-1993; Research day awards at McGill University; Renouf Fellowship, Quebec Black Medical Association Conference, 1st Place for Oral Presentation 1998; Colonel Renouf Award 1995-1996 and Research Institute Fund 1997-1998, Royal Victoria Hospital, Endowment award ; CNDR Annual Retreat, Univ. Pennsylvania 1st Place for Poster Presentation 2000;Texas A&M HSC Class of 2015 outstanding achievement for teaching.
Areas of Interest
Alzheimer's, Parkinson's diseases, Diabetes, Bacterial metabolites, Memory and Learning, Education, Physiology and Neuroscience
Affiliations
SGU, Society for Neuroscience
Selected Publications
Giasson B. I., Duda J. E., Murray I. V. J., Chen O., Souza J.M., Hurtig H.I., Ischiropoulos H, Trojanowski J.Q. and Lee V.M.-Y. (2000) Oxidative damage linked to neurodegeneration by selective alpha-synuclein nitration in synucleinopathy lesions. Science. 290 (5493):985-9 PMID: 11062131
Ohtake H., Limprasert P., Fan Y., Onodera O., Kakita A., Takahashi H., Bonner L.T., Tsuang D.W., Murray I.V., Lee V.M., Trojanowski J.Q., Ishikawa A., Idezuka J., Murata M., Toda T., Bird T.D., Leverenz J.B., Tsuji S. and La Spada A.R. (2004) Beta-synuclein gene alterations in dementia with Lewy bodies. Neurology. 63(5):805-11 PMID: 15365127
Murray I.V.J., Sindoni M.E. and Axelsen P.H. (2005) Promotion of Oxidative Lipid Membrane Damage by Amyloid proteins. Biochemistry. 44(37):12606-13 PMID: 16156673
Petrofes-Chap, R. D., Emery, M., Fawver J.N. and Murray I.V.J (2012) Amyloids as sensors and protectors (ASAP) hypothesis. Journal of Alzheimer's Disease 29(3):503-514. PMID:22330832
Coskuner O., Murray I.V. (2014) Adenosine triphosphate (ATP) reduces amyloid-â protein misfolding in vitro. J Alzheimers Dis. 41(2):561-74. PMID: 24625803
Fawver, J.N., Ghiwot, Y., Koola, K., Carrera, W., Rodriguez-Rivera, J., Hernandez, C. Dineley, K.T., Li, J., Jhamandas,J., Perry,G., and Murray, I.V.J. (2014) Islet Amyloid Polypeptide (IAPP): A second amyloid in Alzheimer's Disease. Current Alzheimer's Research. In press
Patel V., Zhang X., Tautiva N.A., Nyabera A.N., Owa O.O., Baidya M, Sung H.C, Taunk P, Abdollahi S., Charles S., Gonella A., Gadi N., Duong K.T., Fawver J.N., Ran C., Jalonen T.O. and Murray I.V.J. (2014) Small molecules and Alzheimer's disease: misfolding, metabolism and imaging. Current Alzheimer's Research. In Press (With SGU students)
Selected Projects
Survey of Alzheimer's disease awareness in Grenada: Information will be used to develop future education, outreach and research projects on Alzheimer's disease on the island
Applying neuroscience in educational research: Using EEG to measure brain waves and assess attention and learning.
Isolation and characterization of bioactive compounds produced by Pseudoalteromonas strains.
https://www.sgu.edu/wp-content/uploads/2017/01/noimage-1.png
428
387
VS
https://www.sgu.edu/sgu-main-website/wp-content/uploads/2016/01/SGU-Signature-Horizontal-SPOT-300x55.png
VS
2017-01-09 18:10:27
2018-04-19 17:19:27
Ian V.J. Murray, PhD