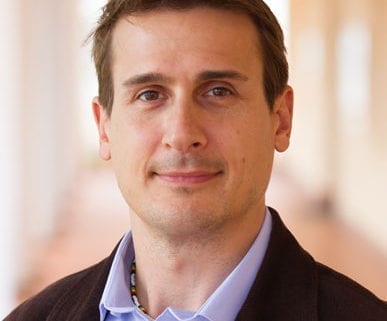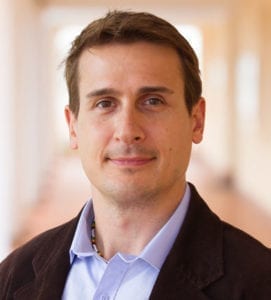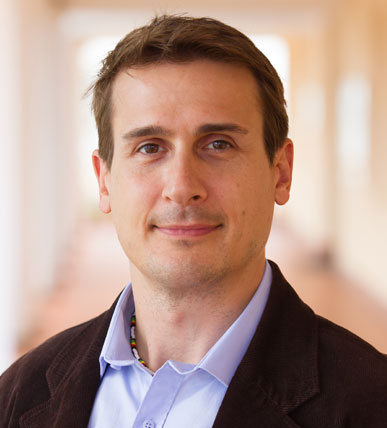 ---
Biography
Dr. Waechter received his Bachelor Degree in Psychology and Business Administration from Wilfrid Laurier University in 1998 and his Ph.D. Degree in Psychology (Brain, Behaviour, and Cognitive Science) from York University in 2007. While completing his PhD and for several years afterward, he worked as Research Project Coordinator and Co-investigator for an epidemiological/longitudinal mental and behavioural health study of maltreated adolescents in the province of Ontario, Canada. Over an eight-year period, this study grew from a single feasibility grant into a multi-million dollar, multifaceted epidemiological project involving dozens of students, research employees, healthcare providers, child welfare workers, and policy advisors.
Dr. Waechter applies basic cognitive and emotion theory to applied mental and behavioural health problems. Behaviour patterns represent the greatest single domain of influence on the health of developed nations, and this pattern is likely to spread as the developing world progresses toward a similar lifestyle. Furthermore, the strong co-occurrence between mental and behavioural health problems underlies the importance of examining psychological health to maximize physical health. Understanding how the human brain processes information in the context of emotions such as anxiety is critical in promoting resilience through healthier behaviour patterns. In pursuit of this goal, Dr. Waechter examines the limitations of the human brain for processing information, the interplay between higher cognitive processing and negative emotional processing (i.e., anxiety, stress), and how this interaction can impact decision making and, ultimately, behavioural health. He also examines interventions such as exercise/yoga/meditation and health policies that can influence this interaction and promote resilience. Dr. Waechter is also interested in attentional focus, intent, beliefs, and the placebo effect and its impact on health.
Dr. Waechter is currently a faculty member in the Department of Bioethics at St. George's University School of Medicine and Research Grants Coordinator at the Windward Islands Research and Education Foundation.
Areas of Interest
Mental Health, Behavioural Health, Cognitive Neuroscience, Attention, Working Memory, Reasoning, Decision-making, Anxiety, Trauma, Stress, Resilience, Child Maltreatment, Meditation, Yoga, Intent, Placebo Effect
Selected Publications
Waechter, R., Goel, V., Raymont, V., Kruger, F., & Grafman, J. (in press). Transitive inference reasoning is impaired by parietal rather than rostrolateral prefrontal lesions. Neuropsychologia.
Waechter, R., Wekerle, C., Leung, E., & Bennett, M. (2011). Cannabis use among Aboriginal Youth in the non-Aboriginal child protection services system. First Peoples Child & Family Review, 6(1), 114-125.
Weiss, J., Waechter, R., & Wekerle, C. (2011). The impact of emotional abuse on psychological distress among child protective services-involved adolescents with borderline-to-mild intellectual disability. Journal of Child & Adolescent Trauma, 4, 142-159.
Weiss, J., MacMullin, J., Waechter, R., & Wekerle, C. (2011). Child Maltreatment, adolescent attachment style, and dating violence: Considerations in youth with borderline-to-mild intellectual disability. International Journal of Mental Health and Addiction, 9, 555-576.
Wekerle, C., Leung, E., MacMillan, H. L., Boyle, M., Trocmé, N., & Waechter, R. (2009). The contribution of childhood emotional abuse to teen dating violence among child protective services-involved youth. Child Abuse & Neglect, 33, 45-58.
Waechter, R., & Goel, V. (2005). Resolving valid multiple reasoning models activates a left hemisphere system. In C. Held, G. Vosgerau, & M. Knauff (Eds.), Mental Models & The Mind: Current Developments in Cognitive Psychology, Neuroscience, and Philosophy of Mind. (pp. 113-126). Elsevier.
Waechter, R. & Sergio, L. (2004). Manipulation of the electromagnetic spectrum via fields projected from human hands. Subtle Energies & Energy Medicine, 13, 3, 233-250.
Selected Projects
2011 Gender-based Resilience in Child Welfare: Linking to the International Resilience Project
Canadian Institutes of Health Research – Meetings, Planning and Dissemination Grant: Planning Grants: $24,981
Principal Investigator: C. Wekerle
Co-Investigators: M. Bennett, D. Goodman, B. Leslie, H. MacMillan, B. Moody, D. Stewart, L. Tonmyr, N. Trocmé, R. Waechter
2009-2010 Homeless and Child Welfare Involved Youth: Examining Factors Associated with and Contributing to Comorbidity.
Health Canada, Office of Drugs and Alcohol Research and Surveillance, Controlled Substances and Tobacco Directorate: $34,034
Principal Investigators: A. Goldstein, C. Wekerle
Co-Investigators: R. Waechter, P. Erickson
2008 – 2010 The Maltreatment and Adolescent Pathways (MAP) Project: Adjustment in Young Adulthood.
Ontario Mental Health Foundation: $149,780
Principal Investigator: C. Wekerle
Co-Investigators: H. MacMillan, M. Boyle, N. Trocmé, D. Goodman, B. Moody, B. Leslie, E. Leung, R. Waechter
https://www.sgu.edu/wp-content/uploads/2017/01/Waechter-Randallsm.jpg
428
387
VS
https://www.sgu.edu/sgu-main-website/wp-content/uploads/2016/01/SGU-Signature-Horizontal-SPOT-300x55.png
VS
2017-01-09 21:47:42
2018-04-19 00:38:21
Randall Waechter, BBA, PhD