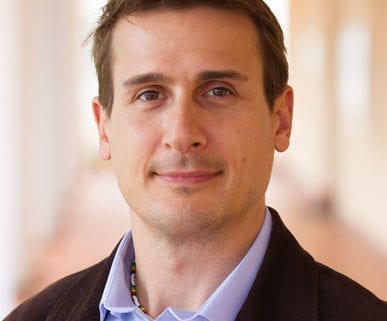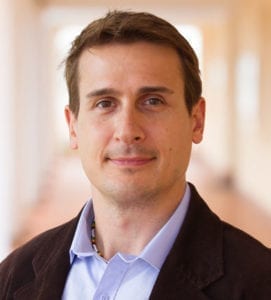 ---
Biography
Dr. Waechter received his Bachelor Degree in Psychology and Business Administration from Wilfrid Laurier University in 1998 and his Ph.D. Degree in Psychology (Brain, Behavioral, and Cognitive Science) from York University in 2007. While completing his PhD and for several years afterward, he worked as Research Project Coordinator and Co-investigator for an epidemiological/longitudinal mental and behavioral health study of maltreated adolescents in the province of Ontario, Canada. Over an eight-year period, this study grew from a single feasibility grant into a multi-million-dollar, multifaceted epidemiological project involving dozens of students, research employees, healthcare providers, child welfare workers, and policy advisors.
Dr. Waechter applies basic cognitive and emotion theory to applied mental and behavioral health problems. Behavior patterns represent the greatest single domain of influence on the health of developed nations, and this pattern is likely to spread as the developing world progresses toward a similar lifestyle. Furthermore, the strong co-occurrence between mental and behavioral health problems underlies the importance of examining psychological health to maximize physical health. Understanding how the human brain processes information in the context of emotions such as anxiety is critical in promoting resilience through healthier behavior patterns. In pursuit of this goal, Dr. Waechter examines the limitations of the human brain for processing information, the interplay between higher cognitive processing and negative emotional processing (i.e., anxiety, stress), and how this interaction can impact decision making and, ultimately, behavioral health. He also examines interventions such as exercise/yoga/meditation and health policies that can influence this interaction and promote resilience. Dr. Waechter is also interested in attentional focus, intent, beliefs, and the placebo effect and its impact on health.
Dr. Waechter is currently a faculty member in the Department of Bioethics at St. George's University School of Medicine and Research Grants Coordinator at the Windward Islands Research and Education Foundation.
https://www.sgu.edu/wp-content/uploads/2017/01/Waechter-Randallsm.jpg
428
387
VS
https://www.sgu.edu/wp-content/uploads/2020/02/sgu-logo-grenada.svg
VS
2017-01-09 21:47:42
2021-01-12 21:40:56
Randall Waechter, BBA, PhD