Benefits & Opportunities at a Glance
50% Duty-Free Vehicle Allowance
Grenada law entitles full time faculty members to purchase a motor vehicle from a local supplier exempt from 50% import duty.
Sabbatical Leave
Full-time faculty at the rank of Demonstrator, Instructor, Assistant Professor, Associate Professor and Professor will be entitled to apply for paid sabbatical leave for the preceding period of 72 months of consecutive services.
Medical Insurance Group Plan
Full-time members of faculty have the opportunity to obtain medical insurance coverage through the University's Group health insurance plan, provided by Cigna Health and Life Insurance Company.
Medical Evacuation
Full-time members of faculty are covered for medical evacuation under the Jet ICU Medical Evacuation Insurance Plan.
Time off
Faculty receive paid time off for vacation, holidays, and medical/parental leave. The amount of time is dependent on position and duration of service.
PROFESSIONAL DEVELOPMENT
There are several options accessible to faculty for continuing education and professional development.
Educational Development Allowance
After one year of service and upon acceptance of an offer of renewal of your contract, each full-time member of faculty becomes eligible to attend an Educational Development Meeting/Conference annually, according to University Policy.
Small Research Grant Initiatives
Full time faculty are encouraged to apply for a small research grant initiative (SRGI) to conduct pilot studies that will enable them to compete for external research funds.  Such awards can be used to purchase small equipment items, consumables, and ground transportation deemed necessary to implement the research program.  Applicants are encouraged to secure funds for regional and international travel from other sources available to them at the University (professional travel etc.). The SRGI does not cover support for presentations at conferences. Grants will not normally exceed US$5,000.00 (inclusive of compensation to research assistants).
Scholarships
Departmental Graduate Scholarships
Departments with an active graduate program can be awarded up to, but no more than four concurrent faculty departmental graduate scholarships for part or full–time faculty to pursue MSc or PhD degrees within the department.
External Fellowship Awards
Faculty have the opportunity to competitively apply to the SGU Fellowship Awards Committee for fellowships to attend graduate degree programs at other approved institutions if they are not offered by SGU.  These fellowships are intended to strengthen capacity building and to further nurture research and scholarly activity at SGU.  A maximum of five concurrently running fellowships can be awarded.
Undergraduate Scholarships
Partial scholarships are awarded to full time employees (faculty and staff) and their dependents for the first 30 undergraduate credits taken, as long as their employment with the University continues. Scholarships are valued at 91% of tuition for the first 30 undergraduate credits.
Leadership and Excellence in Academic Development (LEAD)
Our Department of Educational Services supports faculty development, supplemental learning, and online instructional innovation throughout our campus.
The LEAD division provides faculty with services and resources designed to foster effective student learning and engagement, both online and in-person. Faculty participate in a wide variety of workshops and events to build skills and/or to earn a Certificate in University Teaching.
HEALTH AND WELLNESS
On-site Health Clinic
University Health Services Clinic (UHS) provides easy access to health care to the University Community. They offer a wide variety of out-patient services to meet our SGU community's health care needs on campus.  Besides regular clinic hours, UHS provides emergency medical services 7 days per week and 24 hours per day.
Psychological Services
The Psychological Services Center (PSC) provides a variety of programs designed to meet the unique needs of our university community.  Activities range from outreach and crisis consultation to confidential counseling and psychotherapy. Services are available free of charge to SGU students, staff, faculty and their significant others.
On-site Veterinary Services
The Small Animal Clinic (SAC) provides high quality veterinary service to members of the SGU community and the people of Grenada.  Services at the SAC include vaccination, Heartworm Testing & Prevention, Flea & Tick Prevention, Deworming, Dental Care, Spays & Neuters, Wellness Examinations, Nail Trimming, Medical Grooming, Sick visits, 24 Hour Emergency Care.
While the SAC is primarily a general practice clinic, they can, at times, offer its clients the benefit of specialist services for their pets.   St. George's University School of Veterinary medicine has a full complement of faculty including board certified internal medicine specialists, surgeons, criticalist, radiologists, anesthesiologists, and pathologists.
University Club
The University Club is a private members club and SGU employees are eligible for membership. The club features a restaurant, 2 bars, swimming pool, and water sports equipment.
Access to On-site Gym Facility
All Students, Faculty and Staff are encouraged to use our state-of-the art gym facilities.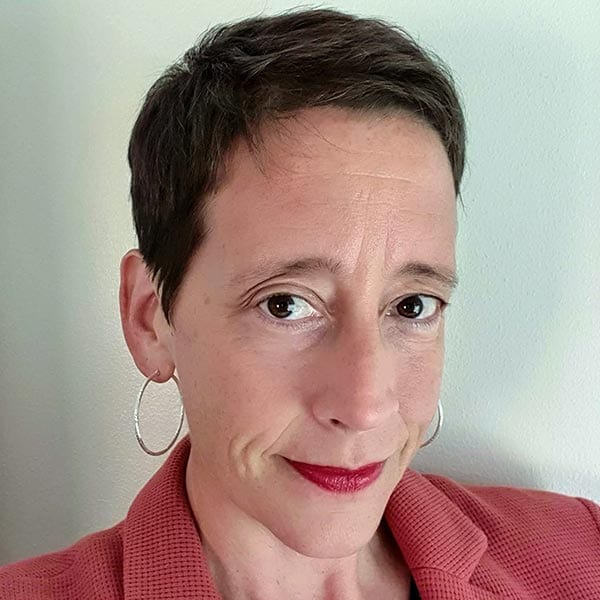 "I have had so many great opportunities, at a much earlier stage in my 20 year career with SGU than would have been possibly elsewhere.  As Chair of the Department I help guide our faculty and oversee their professional development, as well as overseeing the delivery of the microbiology content across the 4-year MD program in my role as content manager. And did I mention that I get to do all of this while living in the Caribbean?!"
Joanna Rayner
Professor
Microbiology, Immunology & Pharmacology