Back to Blog
6 Little Known Perks of Attending an International Medical School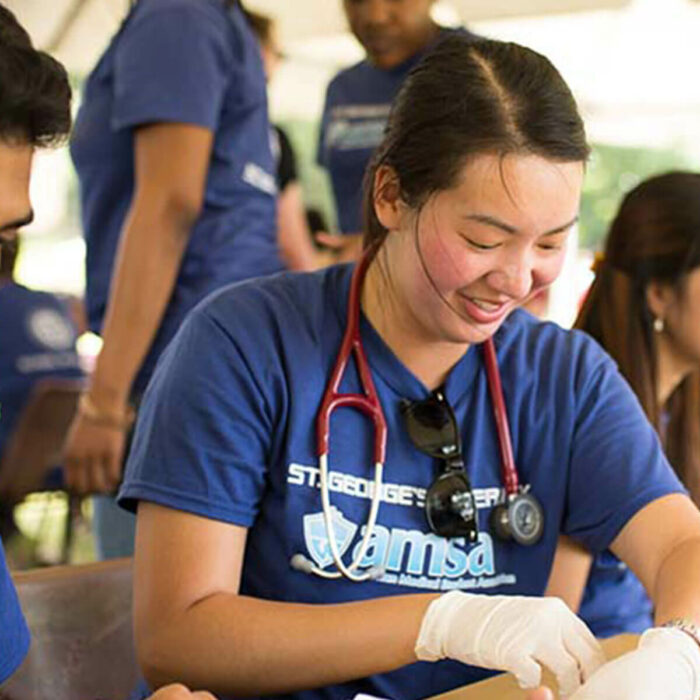 Most aspiring medical students know about the Doctor of Medicine (MD) programs near them, but it can come as a surprise to hear just how many international medical schools there are that offer an education equivalent to one they would receive closer to home. In fact, going to med school abroad has some additional perks you might not expect.
6 benefits of attending an international medical school
1. You'll see a wider variety of illnesses
Attending a medical school abroad can help you become more familiar with health concerns that may be significantly different from the ones you're used to seeing. Browsing different country profiles on the World Health Organization's websitereveals some stark differences.
Becoming familiar with treating a wide variety of diseases can help prepare you for future endeavors as well, as Dr. Alicia Chilito, a St. George's University (SGU) graduate who practices family medicine in Miami, Florida, can attest. She has volunteered for a number of medical missions, one of which brought her to Haiti to help address a cholera outbreak.
"It's wonderful to provide medical care for people who need it and are very appreciative," Dr. Chilito says.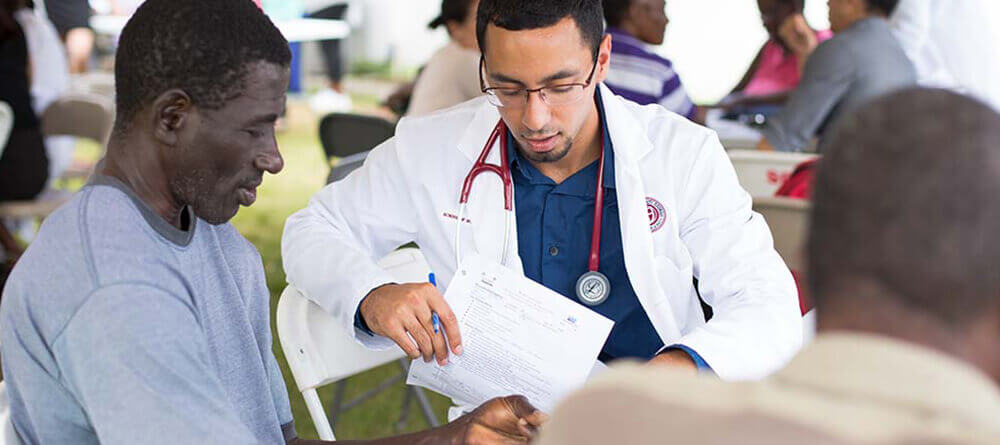 2. You'll learn about different health care systems
There are significant differences even between the US and Canadian health care systems, so it's easy to see that models can be quite disparate across the globe. Learning about these differences can be beneficial. Dr. Pishoy Gouda, a cardiology resident physician at the University of Alberta, realized this firsthand while completing his studies  in Irelandand England.
"I now have a unique insight into how different models of health care function—their advantages and disadvantages," Dr. Gouda says. He also adds, "Working and learning in different health care systems gives you a unique perspective on conventional problems that we face in medicine."
"Working and learning in different health care systems gives you a unique perspective on conventional problems that we face in medicine."
3. You'll learn to become more resilient
For Dr. Buck Parker, a general surgeon and trauma surgeon at St. Mark's Hospital, going to an international medical school in Belize allowed him the opportunity to pursue a medical career. He saw it as a second chance.
"When you're following your dreams, you have to figure out any way possible to get there," Dr. Parker says. "Sometimes it involves leaving the country for a few years, and that's okay."
Additionally, both Drs. Gouda and Parker say that choosing to study medicine abroad can open the door to many competitive specialties.
"I have friends from Caribbean schools who are trauma surgeons, plastic surgeons, and pediatric anesthesiologists," Dr. Parker says.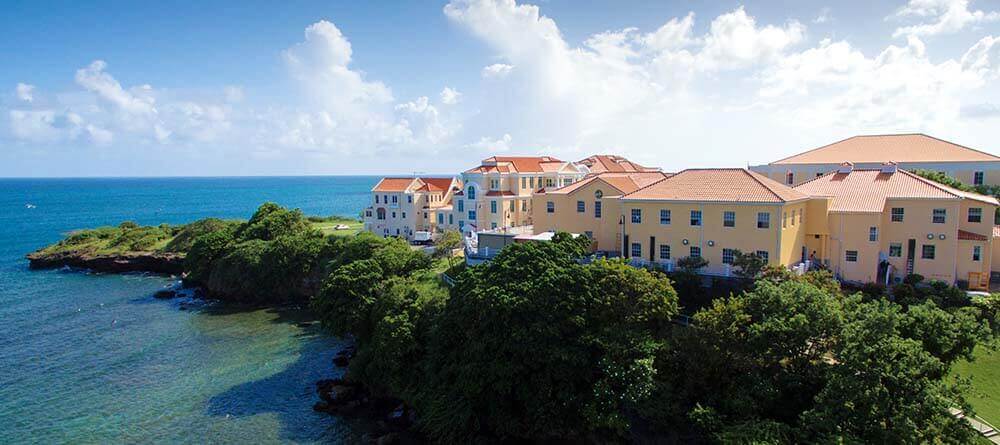 4. You'll learn to appreciate things you take for granted
Depending on the country you reside in when you pursue medical school abroad, life will undoubtedly be somewhat different. Dr. Parker says he learned to appreciate having reliable access to hot water and good transportation systems.
"In this respect, it changed my life and perspective on what is important and what is luxury," he explains. "Ultimately, I believe it made me a better doctor."
5. You'll have more flexibility with your application submission
Any prospective student who has applied to programs using the Ontario Medical School Application Service (OMSAS) or the American Medical College Application Service (AMCAS) knows the timelines are strict. Though individual schools can vary a bit, you have to make sure each of your applications are on track to hit major deadlines.
There's often more flexibility with international medical schools, though. Many have rolling admissions and different commencement dates. Australian medical schools, for example, typically start classes in January or February. SGU actually offers three start dates per year: January, April, and August. This allows potential students the flexibility to start their medical school program when it makes the most sense for them and each term offers different benefits.
6. You get to experience a different culture
Attending an international medical school provides you with a once-in-a-lifetime opportunity to become acquainted with different cultures. Some of this is due to experiences outside the classroom, but you also stand to learn a lot about your fellow classmates and the people in your surrounding community.
"It was very rewarding to learn about different points of view."
"You learn to respect different people's religions and different beliefs," Dr. Chilito explains. "It was very rewarding to learn about different points of view."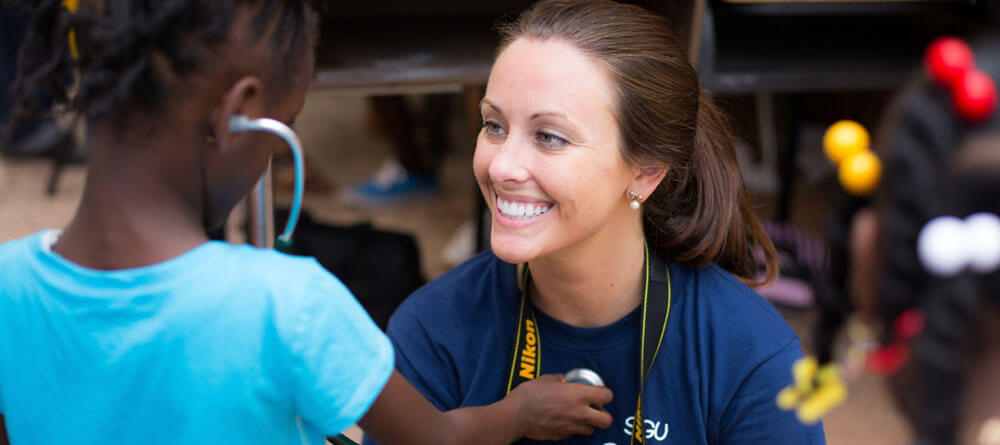 Start your global journey
Whether you're interested in pursuing a career in global health or just want to step outside your comfort zone, studying medicine abroad could be the perfect fit.
The next step toward becoming a student at an international med school is to start identifying which programs can best help you achieve your goals. Learn more about which criteria to weigh when comparing schools in our article ""How to Choose a Medical School: 9 Things to Evaluate Before Accepting."
If you feel like SGU could be the right medical school for you, take the next step. Continue your research by visiting our request information page.
*This article was originally published in January 2018. It has since been updated to include information relevant to 2021.