Back to Blog
8 Tips for Securing Great Letters of Recommendation for Medical School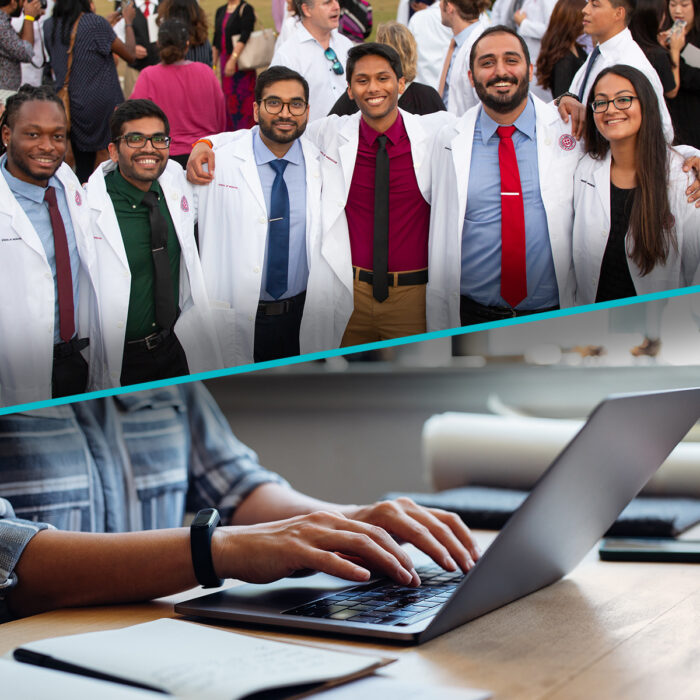 Aspiring physicians are responsible for writing a personal statement, taking the Medical College Admission Test (MCAT), completing prerequisites, submitting transcripts, and more when working on medical school applications. However, there's one application section that hinges on the involvement of other individuals: letters of recommendation.
These written evaluations are critically important, so make sure to heed some physician advice on what you can do to ensure you secure excellent letters of recommendation for medical school.
8 Physician tips to ensure your medical school letters of recommendation are great
Consider these pointers whether you've already secured a few letters of recommendation for med school or have yet to begin.
1. Start thinking about medical school letters of recommendation early
While the typical medical school application process doesn't involve actually filling out information until a bit more than a year before starting classes, the prep work needs to begin much sooner. "It is never too early to acquire great contacts in order to obtain good letters," says Dr. Robert Wolf, a neuroradiologist and author. He adds that students should be thinking about forming relationships that may eventually lead to an evaluation as soon as they're finished with high school.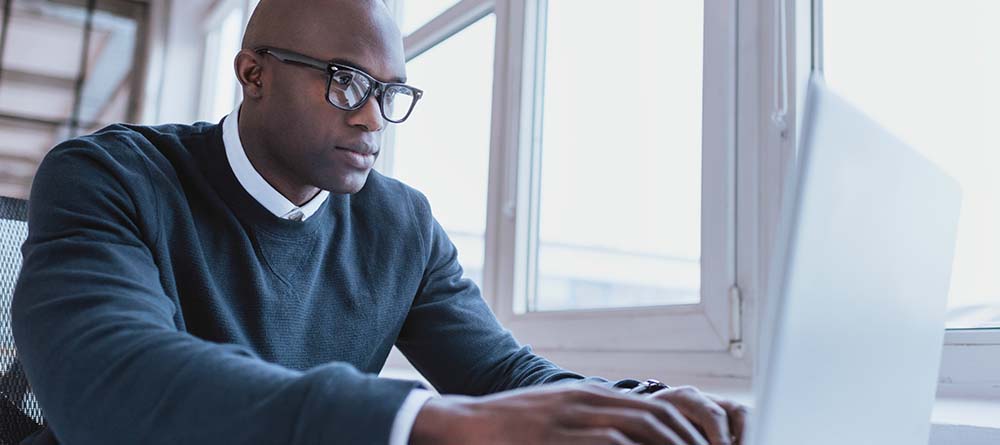 2. Include a committee letter if you can
Some universities support medical school applicants by offering a committee letter, an evaluation that summarizes your accomplishments and speaks to your preparedness for medical school. These can be composed by a pre-medical committee or a single pre-medical advisor, and they often incorporate insight from multiple professors. Committee letters are valuable for providing a holistic view of who you are, so seek one out if you're able to—and start the process with a few months to spare.
"Remember that there are probably many other candidates requesting letters as well," Dr. Wolf says.
While it's beneficial to have a committee letter, medical school admissions committees also recognize that not every student has access to that service. For college students in this position, Dr. Wolf says a letter from your advisor is a good alternative. Nontraditional MD applicants who are no longer in school can simply enlist someone else who can provide relevant perspective on their abilities.
3. Research specifics at different schools
Many students apply to schools using the American Medical College Application Service (AMCAS), the Ontario Medical School Application Service (OMSAS), and the Texas Medical and Dental Schools Application Service (TMDSAS). There are instructions regarding letters of recommendation within each of these platforms, but it's always a good idea to verify specifics with individual schools.
"Some institutions may only want three letters; some more," Dr. Wolf points out. Medical schools sometime even specify the types of individuals you should seek recommendations from, as well as how the letters should be formatted and submitted.
4. Think carefully about who to approach
Determining who you should reach out to for medical school letters of recommendation is simpler than you might expect. They should be individuals who know you very well and can speak to your abilities, particularly the 15 competencies the Association of American Medical Colleges (AAMC) identifies as important. Dr. Wolf recommends asking a science professor, one or two clinicians—likely physicians you've shadowed while gaining clinical experience—and either a school advisor or a mentor, such as a job supervisor.
Regardless of the specific people you ask, make sure they're individuals you know from school, work, volunteering, or extracurricular activities.
"Avoid letters from family members," Dr. Wolf warns. "Professors, researchers, physicians, and previous employers would be the way to go."
Family members and good friends certainly know you well, but they cannot objectively assess your ability to succeed in a professional or academic setting. To a medical school admissions committee, a letter from one of these close personal acquaintances suggests the applicant could be hiding something or just didn't put in the effort to obtain relevant evaluations.
5. Be clear and straightforward when asking for a letter
As for how to ask a professor or physician to write one of your evaluations, go into the conversation with confidence. "When approaching the individual for help, be straightforward and cut to the chase: 'Would you be comfortable writing a letter of recommendation on my behalf?'" Dr. Wolf recommends asking. "The vast majority of mentors would not likely agree without the intent of sharing good comments."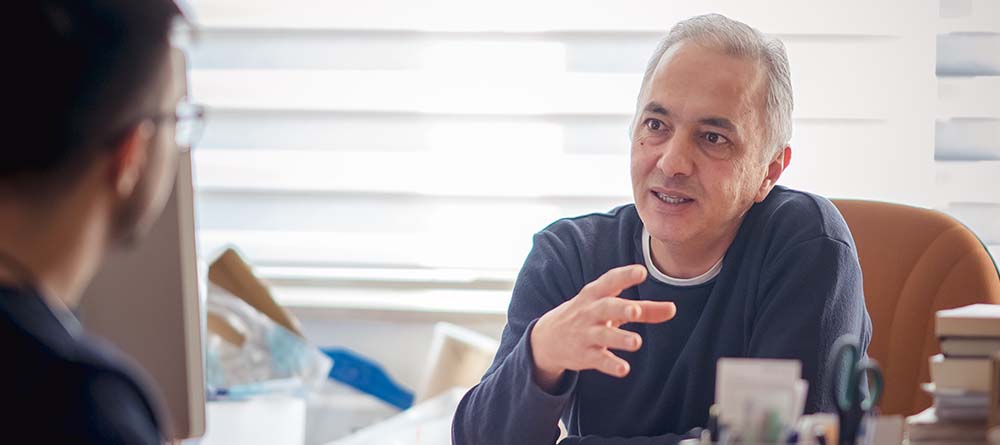 6. Remember that quality matters
It's difficult to pinpoint how heavily medical school letters of recommendation are weighed compared to other application components. One thing to keep in mind, though, is that these evaluations are the only documents that provide external perspectives on your capabilities. The effect can be significant.
"Letters of recommendation are as important as good grades and exam scores, and depending on the wording of the letter, a solid note may tip the scales in one candidate's favor," Dr. Wolf suggests.
"Letters of recommendation are as important as good grades and exam scores, and depending on the wording of the letter, a solid note may tip the scales in one candidate's favor."
Discussing letters of recommendation with someone who knows you well rather than a professor who sees you as one of their hundreds of students will go a long way toward ensuring the resulting evaluations will be excellent. However, that's not a guarantee. If someone hesitates, you should simply thank them and move on.
7. Make the process easy for your letter writers
There's a good chance your letter writers already have a solid starting point given your relationship, but it's a good idea to provide any supporting materials that can help them. Consider sharing your curriculum vitae (CV), your medical school personal statement, your grades, and instructions for how to submit the finished evaluation.
"Keep everything simple for your mentors and professors," Dr. Wolf urges.
This goes for deadlines as well. Your letter writers likely won't remember when they need to submit their evaluations, so it's helpful to check in with them personally. Dr. Wolf suggests reaching out to each of them several weeks before the letters are due to ensure everything is on track.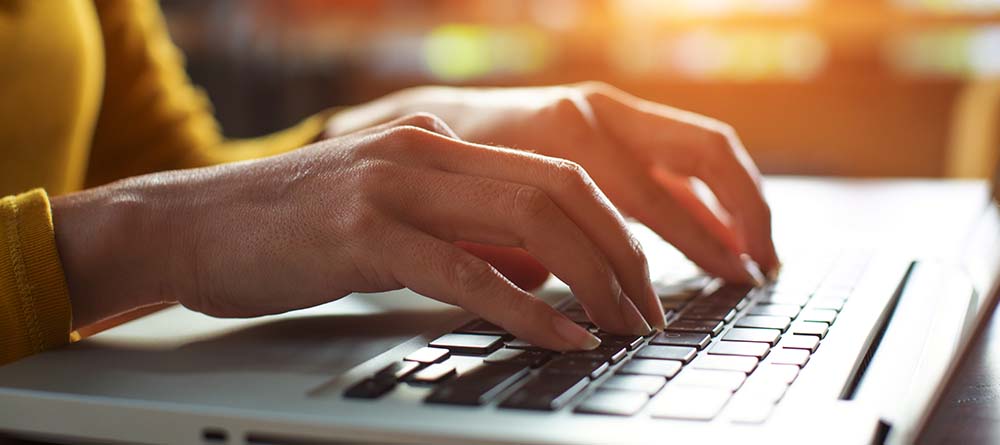 8. Show your appreciation
Because letters of recommendation for medical school are so important, be sure to send a message of thanks to those who put pen to paper for you. This small gesture can go a long way toward maintaining those relationships. It's also important to remember that your letter writers are rooting for you. Keep them informed of your progress so they can share in celebrating your success.
Plan ahead for a successful application
Because obtaining enough high-quality letters of recommendation for medical school takes some time, it's important to think about how this requirement fits into the bigger picture. After all, there are a lot of application components you'll need to be working on simultaneously.
Find out how to get organized and tackle the entire process by reading "The Pre-Med Student's Guide to Planning Your Medical School Application Timeline."