Back to Blog
Medical School Letters of Recommendation: Who Should Write Them and What Should Be Included?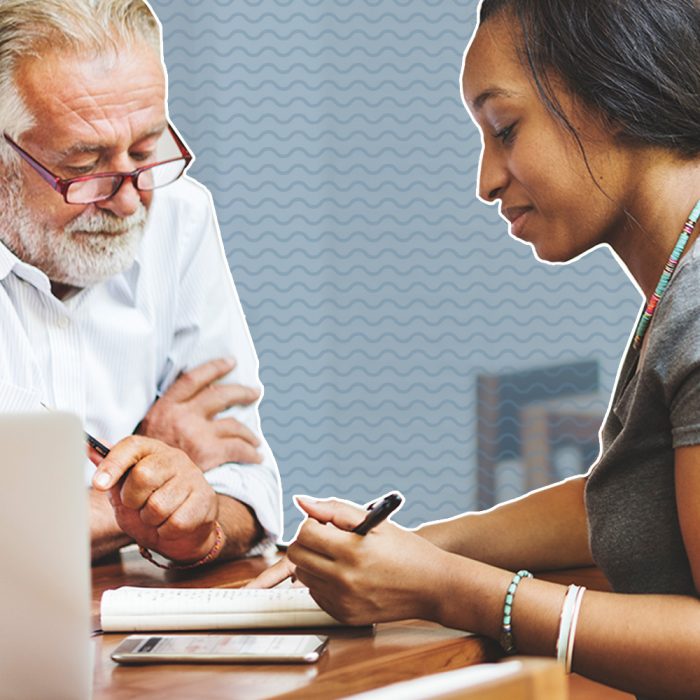 You know you have what it takes to be a great physician. You wouldn't be applying to medical school if you had any doubts. Now you need to prove it to the programs you're considering, and one of the best ways to do so is by submitting excellent letters of recommendation.
While you're confident in your work ethic, communication skills, and passion for medicine, it might feel a little awkward to ask someone to draw attention to these positive attributes. You might wonder if a trusted mentor really thinks you're med school material.
It's easy to feel overwhelmed, but you can make things easier on yourself by going in with a plan. We asked some experts for a little advice about how to proceed. Their insight can help ensure every medical school letter of recommendation in your application package is stellar.
Before we get into the details of how the document should be formatted or anything else, you need to understand what a great letter looks like.
What does a great medical school letter of recommendation include?
Medical school letters of recommendation should be better than just good. "You don't want a mediocre one; you want an excellent one," says Dr. John Madden, an Emergency Medicine Physician and Director of the Office of Career Guidance and Student Development (OCGSD) at St. George's University (SGU).
"You don't want a mediocre one; you want an excellent one."
A great letter should speak to your character. Medical schools look for candidates who possess certain personal qualities, including empathy, good communication skills, and resilience. Dr. Madden says letters should also comment on your academic qualifications like your ability to absorb difficult material.
Great letters of recommendation don't just list qualities, either. Dr. Brynna Connor, Family Physician in Austin, Texas, recalls a recent letter she penned for a medical school-bound student. There were a couple of things that really stood out about this student, including his willingness to go above and beyond. Dr. Connor says she was able to illustrate this quality by pointing to specifics.
"While having a very tough course load, he still made the time to come to my office every single week and give four hours to us," she explains. "That shows dedication. That shows perseverance. That shows he really means business."
An excellent letter should also say at least a little bit about who you are as a person outside an academic setting. Maybe you're a big fan of literature or a certain sport. These details might seem small, but they can make a difference should you get invited for an interview.
"It gives the interviewer something to talk to you about outside of why you want to go to medical school," Dr. Madden explains.
Who should you choose to write your medical school letters of recommendation?
The number and breakdown of different types of letters can vary substantially from one school to the next, so make sure you research individual programs. Most applicants should gather letters from instructors, but not just any instructor will do.
"It would have to be somebody who knows you well."
"It would have to be somebody who knows you well," Dr. Madden says. "It doesn't have to be a science professor, either. It could be somebody in literature or math." He also mentions applicants who have volunteered a lot could reach out to their supervisors from those experiences.
Many students want to get their hands on a physician-authored letter, but a high level of familiarity is still important. Dr. Connor mentions students who ask for evaluations from physicians they've shadowed for just a few days run the risk of receiving dry, impersonal letters. It's only advisable to request a letter from a physician if you've spent a significant amount of time with them.
Lastly, avoid requesting letters from family members, family friends, or members of your religious organization. These individuals won't be able to fully comment on why you'd be a great medical student, so their input may not carry much weight.
How do you ask for a letter of recommendation to medical school?
Make sure you're thoughtful about how you ask a professor for an evaluation. It's a big undertaking, and they may need more information or just some additional time to think.
"You can't surprise them at the end of a lecture," Dr. Madden warns.
The way you ask is also important. Dr. Madden suggests, "The question should be, 'Do you think you'd be able to write me an excellent letter of recommendation?'" If they hesitate, you should move on to someone else.
"You should visit them during their office hours, so you can have a conversation."
If you're looking to get a letter from a shadowing experience, Dr. Connor says you should let the physician know right away. She suggests you introduce yourself, explain your desire to attend medical school, state what you want to get out of the shadowing experience, and mention that your ultimate goal is to obtain a letter of recommendation.
"That lays it all out, and then all I have to do is think, 'Okay, can I do it?'" she says.
How can you help those writing your letters of recommendation?
Once you've received confirmation from your letter writers, it's up to you to make sure they have everything they need. Dr. Connor explains that the basics every letter writer needs are your updated resume and personal statement, but having a dialogue with them also matters.
She also says it can be helpful to discuss your goals with an individual writing one of your letters, just so they can personalize it as much as possible. Lastly, she suggests regularly checking in with them until you secure your letter.
"If you don't ask for what you need, you're not going to get it."
"If you don't ask for what you need, you're not going to get it," Dr. Connor adds.
What should a completed medical school letter of recommendation look like?
Letters will vary from writer to writer, which is fine. The one hard-and-fast rule is that each letter be concise. Dr. Madden says every evaluation should be a maximum of one page.
Dr. Connor agrees. "I write it like a good old-fashioned three- or four-point letter," she says. "And no more than one page — people don't want to read any more than that."
Be a standout applicant
Now that you know a bit more about how to obtain great evaluations, you can start taking action. Think about which individuals can best speak to your character and qualifications, and then get started. A great medical school letter of recommendation could be the final nudge an admissions committee needs to extend you an interview invitation.
Once you've made it through the application, you'll want to start thinking about how you can get ready for interviews. These conversations are your last chance to make an impression on the medical schools considering you. Make sure you're ready by reading our article, "How to Prepare for Medical School Interviews: Steps for Success."