Back to Blog
Planning Your Medical School Application Timeline: The Pre-Med Student's Guide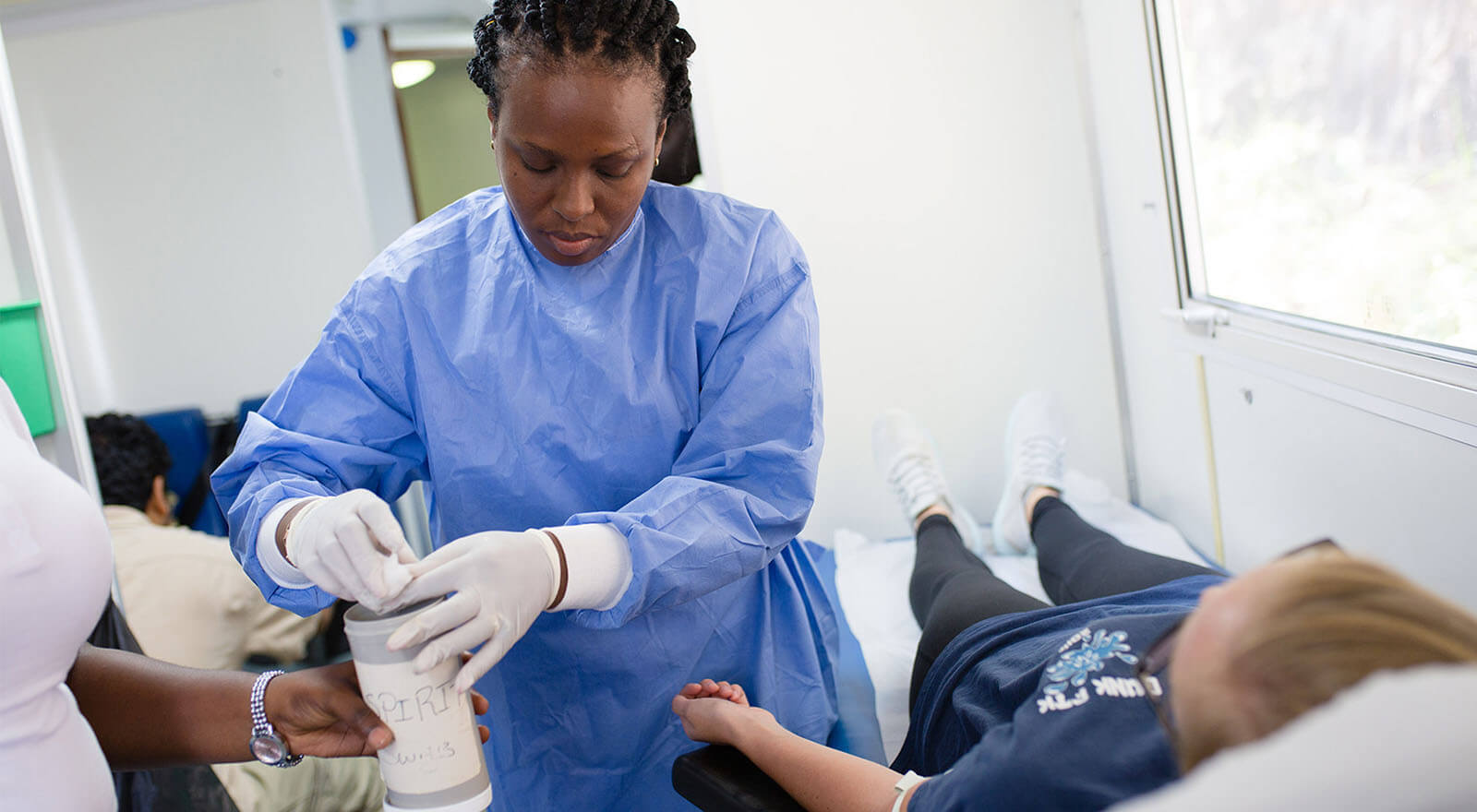 Most pre-med students know to spend plenty of time preparing for and applying to medical school but determining when to complete different elements can be tricky. How soon should you start gathering your application materials? When do medical school applications open?
Reviewing a clear-cut medical school application timeline like the one below can make things easier. While it assumes a fall enrollment, you can also adjust it accordingly if you're considering medical schools that offer alternative start dates.
Applying to medical school timeline: 3 or more years in advance
At this phase, medical school might feel far away—but now is the time to start building the foundation that will prepare you for success during the application process. For example, it's a good idea to start fostering relationships with anyone who you think might be a good candidate to write a letter of recommendation in the future.
That said, make sure you're devoting most of your time to being the best student you can be. "Your focus should be on two things: getting solid grades in your pre-med classes and developing the extracurriculars you will list on your application and in your personal statement," offers Dr. Peter Bailey, a family physician and expert contributor for Test Prep Insight. He adds that excellent academic performance is particularly important for your medical school prerequisite courses. Most medical schools will review an applicant's science GPA in addition to their overall GPA.
It's also beneficial to engage in a variety of activities outside of the classroom, even clubs and sports. Keep in mind that medical schools look for candidates who demonstrate a passion for medicine and a desire to give back, so it's smart to align some of your extracurricular experiences with those goals. "Start volunteering wherever possible to gain valuable experience, particularly if it's relevant to the medical field," Dr. Bailey recommends.
Key activities at this stage:
Complete prerequisite courses
Gain relevant volunteer and medical experience
Establish relationships that could lead to letters of recommendation
Applying to medical school timeline: 2 years in advance
When you're a few years away from starting medical school, you need to begin thinking about the major components of your medical school applications. At this juncture, Dr. Bailey recommends students begin studying for the Medical College Admission Test (MCAT), schedule an exam date, and work on other application materials as time allows.
"Around your MCAT studying, start lining up folks to provide your letters of recommendation, and begin drafting your personal statement," he suggests.
When it comes to letters of recommendation, remember that you'll need evaluations from those who can speak to your academic and professional abilities. This can include professors, advisors, mentors, and work supervisors. Keep in mind that while your family and close friends might know you well, they won't be able to objectively assess your capabilities.
This is also a good time to begin researching different medical schools. Look into average GPA and MCAT scores to determine where you'd be the most competitive. Also consider what features you really want in a school, such as a history of successful graduates or a commitment to diversity.
Key activities at this stage:
Research medical schools
Take the MCAT
Start requesting letters of recommendation
Applying to medical school timeline: Springtime 1 year in advance
During the spring one calendar year before you plan to start medical school, Dr. Bailey suggests working through application components by starting with the ones that involve the most effort. This may mean revisiting the test to secure a stronger MCAT score—or taking it for the first time if you have yet to do so.
"If you haven't already nailed a solid MCAT score and started on your letters of recommendation or personal statement, make those your top priorities," he says.
Remember that quality is important for both letters of recommendation and your medical school personal statement. Once you've completed these major components, you'll need to work through the remaining sections of your application and submit.
It's also important to note that timing can vary depending on whether you're applying directly through a school or using one or more application services, but most services open in the spring. Be sure to do your own independent research to double-check which dates are applicable to you, but consider the following for reference:
Students using the Texas Medical and Dental Schools Application Services (TMDSAS) should submit in May. Those using the American Medical College Application Service (AMCAS) and the American Association of Colleges of Osteopathic Medicine Application Service (AACOMAS) should submit in June. Canadian students applying through the Ontario Medical School Application Service (OMSAS) don't usually submit until the fall, but it never hurts to be a little early.
Key activities at this stage:
Secure letters of recommendation
Write your personal statement
Submit applications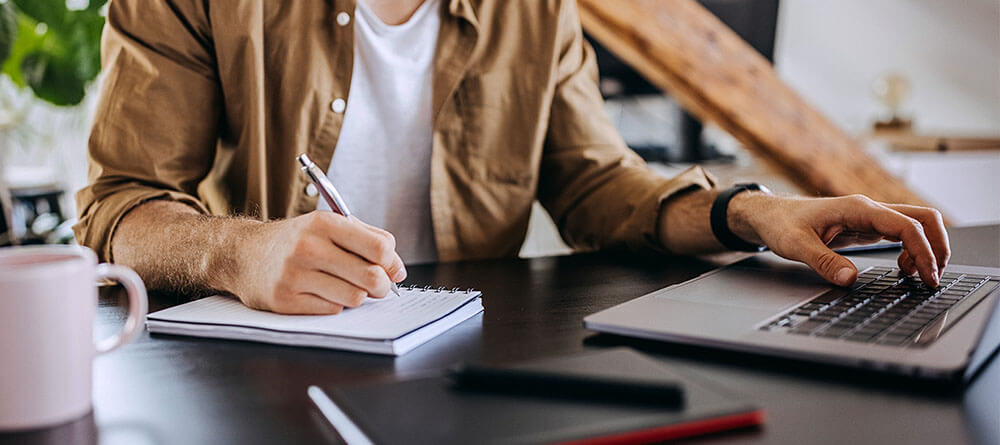 Applying to medical school timeline: Summer and early fall 1 year in advance
For many pre-med students, the beginning of the summer is devoted to completing secondary applications, which are supplemental essays sent directly from schools. These institution-specific essays are designed to provide admissions teams with a better sense of who you are and determine whether you'd be a good fit for their program.
Not every medical school has a secondary application, but many do. It's best to complete and submit them as early as you can.
Your schedule will likely lighten up later in the summer, so make use of that free time by beginning to prepare for medical school interviews. "I suggest reading a couple books on how best to approach your interviews," Dr. Bailey says. "And start formulating your talking points and answers to common questions."
Key activities at this stage:
Complete secondary applications
Prepare for interviews
Applying to medical school timeline: Fall through winter before enrolling
Once fall arrives, make sure to take some time to send thank-you notes to your recommendation letter writers. Soon enough, you'll be busy speaking with admissions committees during your interviews. These question-and-answer sessions should receive most of your attention at this time, but Dr. Bailey also recommends reviewing admissions and financial aid offers.
Additionally, he suggests booking a campus tour for each of the final few schools you're considering to help determine which one is the right fit. You'll also need to pay the deposit to secure your seat, so verify the deadline for submitting the fee with your school.
Key activities at this stage:
Attend interviews and tour campuses
Choose a medical school
Pay your deposit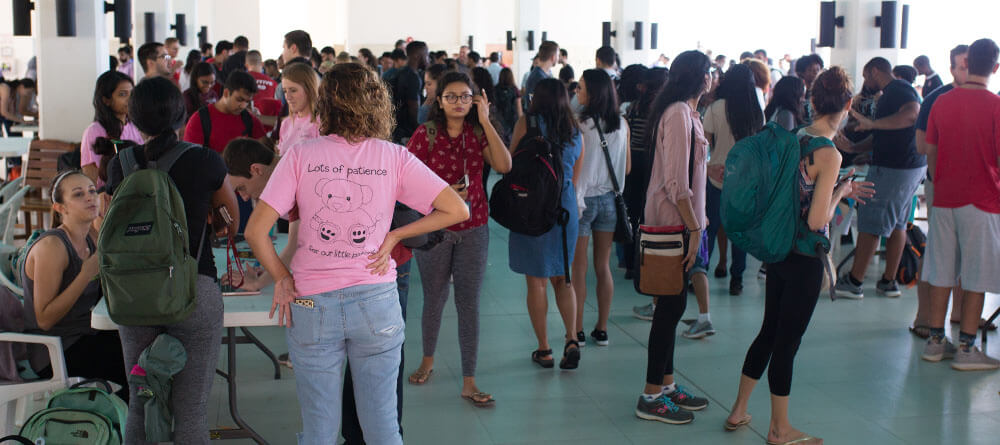 From application to acceptance
Applying to medical school takes a lot of time and effort, but receiving an acceptance offer makes every step worth it. This is Dr. Bailey's final piece of advice:
"Putting added stress on yourself will not help, so stay calm and positive."
Leveraging a medical school application timeline to keep track of your progress can help make the entire process more manageable. Once you reach the end of the med school application cycle, you can start to focus more on choosing a program.
Find out how to select the right one by reading "How to Choose a Medical School: 8 Things to Evaluate."