Back to Blog
How Many Volunteer Hours Do You Need for Medical School?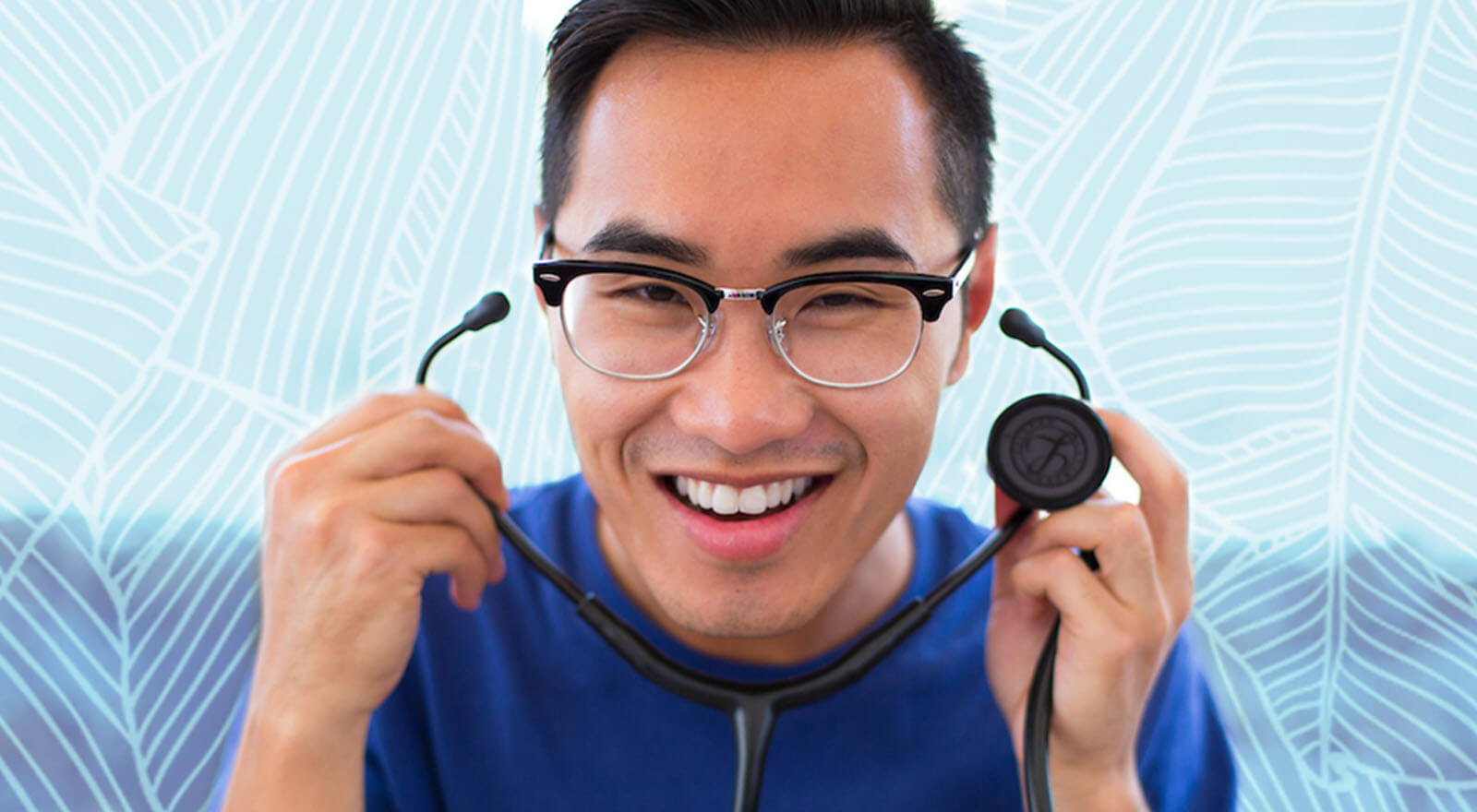 If you've begun looking into the medical school application process, you've likely come across eligibility benchmarks related to things like an applicant's GPA and MCAT score. But you may have also noticed that Doctor of Medicine (MD) programs don't always offer clear guidelines for everything. This is particularly true for volunteer work.  
You know this experience is important, but you still have some questions: "How many volunteer hours do I need for medical school?" and "Where can I find these opportunities?" 
Before you get too concerned about the number of hours, though, it's important to understand why volunteer experience is important. It's not just about checking a box. 
Why is volunteer experience important for

pre-med students

? 
There are a number of different reasons why medical school admissions committees value community service. Maintaining sustained involvement in volunteer activities makes it clear that you take your commitment to pursuing an MD seriously. Medical school is rigorous, and programs don't want to risk making the mistake of admitting students who aren't prepared to overcome the inherent challenges.  
Programs are also looking for students who have demonstrated the type of commitment to patient service that physicians need to be successful. This is why it can be smart to complete some of your med school volunteer hours in a clinical setting. This could include working as a medical scribe, volunteering at a hospice, or physician shadowing.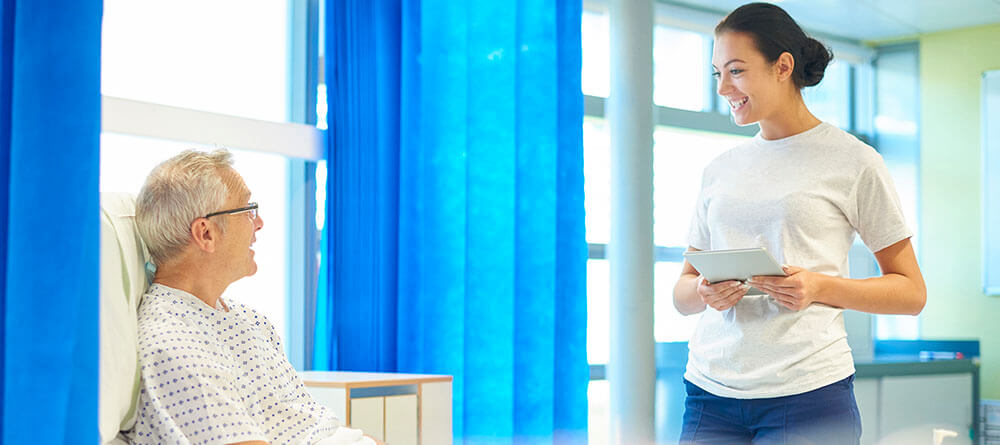 How many volunteer hours for medical school is ideal?
There is no hard-and-fast rule on the number of med school volunteer hours required, so it shouldn't be viewed as just another box to check. A higher number doesn't necessarily equate to a better candidate. Admissions committees may even scrutinize the quality of your volunteer experiences over the quantity.  
More than anything, you should aim for balance when participating in community service activities. Volume does matter to a certain extent, but you should also be able to demonstrate the quality of your involvement. Your goal is to demonstrate a firm interest and commitment to pursuing a career in medicine. 
Length of service is another factor that can demonstrate your level of loyalty and commitment. You should aim to maintain involvement for at least a year, so it's a good idea to seek out activities you're truly passionate about. 
What types of pre-med volunteer experiences are out there? 
When reviewing an applicant's volunteer hours for medical school, admissions committees like to see a healthy mix of the student's personal passions and clinical exposure. Generally speaking, any activity that shows commitment to a group of people or service that aligns with the student's interest is acceptable. Do note, however, that if your volunteer experiences are primarily nonmedical, you'll still need to seek out opportunities involving patient exposure.   
With that in mind, let's explore some examples of community service projects you might consider pursuing.  
1.

Contribute your

skills at a local hospital or clinic 
Most hospitals and clinics don't just offer volunteer positions—they rely on them. Opportunities are vast, including everything from playing music and greeting hospital guests to visiting terminally ill patients or holding infants in the neonatal intensive care unit. 
These may sound like small acts of service, but healthcare facilities take these positions seriously, and they expect volunteers to as well. With the health and safety of patients remaining a top priority, many of these organizations require a formal background check, certain immunizations, and a minimum commitment of several months before they'll even consider a volunteer candidate.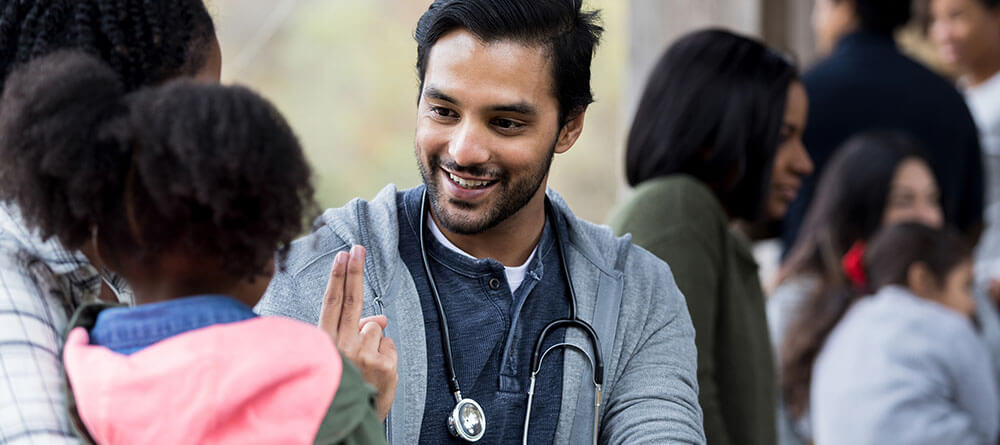 2. Participate in a medical service trip
You may have heard about physicians being involved in service trips abroad, but there are also plenty of opportunities for pre-med students to participate in these unique medical endeavors. The specifics of each experience will vary, but student volunteers may be able to shadow physicians, take patients' vital signs, and even treat minor wounds.  
Gaining exposure to medical treatment in underrepresented communities can offer pre-med students invaluable experience that will serve them well in their MD programs and beyond. Medical service trip experiences will range in duration and price, and there are numerous opportunities—if you do enough research, you'll likely find one that will appeal to your interests. 
3. V

olunteer as an EMT
Emergency medical technicians (EMTs) provide emergent medical care and transport to patients outside of the hospital. Volunteering as a Basic EMT (EMT-B) is an excellent way to gain firsthand exposure to direct patient care in a hands-on working environment. 
To become an EMT-B, you'll need to obtain certification, which requires at least 154 hours of classroom and practical training—this is where you'll gain the knowledge and skills you'll need to provide adequate pre-hospital care. The process of qualifying for this type of volunteer experience may be more extensive than others, but the exposure you'll get to various medical conditions and scenarios can be incredibly valuable.  
4.

Work with organizations that serve people in need
There are countless organizations dedicated to assisting disadvantaged individuals, including nonprofits that serve free meals, provide and build housing, deliver supplies to families that have been through some sort of emergency, and more. 
Experiences like these may fall firmly under the "nonmedical" category of volunteer experience, but they can still yield positive takeaways for pre-med students. In addition to getting the chance to be involved in causes you're passionate about, community-related initiatives give volunteers the opportunity to become more intimately acquainted with the specific needs and challenges present in the local community.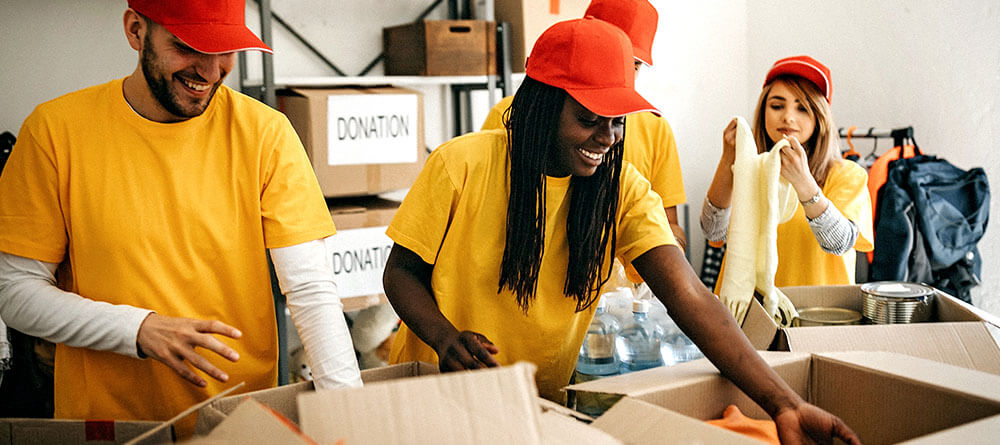 5.

Volunteer at a nursing home
Social isolation can be a prominent issue among those who reside in assisted living facilities, and some evidence even indicates that it can result in negative health outcomes. That's why nursing homes and hospice facilities are always looking for motivated people who are eager to interact with residents and help facilitate events. 
In addition to participating in the fulfilling work of maintaining a high quality of life for residents, volunteering at a nursing home or hospice facility can give pre-med students a unique understanding of the intricacies involved with caring for the elderly or those facing a life-limiting illness. Such experiences can help you build a strong foundation of empathy and compassion as you begin your journey into direct patient care. 
Prepare for medical school applications with confidence
The most competitive medical school applicants display a strong academic performance, an authentic passion for medicine, and a desire to serve others. Volunteering can be a great way to demonstrate that commitment to service. 
Your focus should be less on how many volunteer hours for medical school and more on identifying high-quality volunteer experiences. This is one of the many things that can help you turn the heads of admissions committees.  
To understand more of what MD programs are looking for in a qualified candidate, review our article "Will I Get into Medical School? Understanding Your Odds." 
Ready to start your medical school journey?
Are you considering St. George's University Medical School? If you need any more convincing, just reach out to some graduates or current students. They're happy to tell you what their experiences were like.
If you feel like SGU could be the right medical school for you, take the next step. Continue your research by visiting our request information page.
*This article was originally published in 2019 and has since been updated.