US Limited Affiliated Hospitals
Cleveland Clinic Hospital
Address: 2950 Cleveland Clinic Blvd., Weston, FL 33331
Phone: 305-666-6511
Website: www.clevelandclinic.org/florida/
Director of Medical Education:
Dr. Lara Than
Medical Education Coordinator:
Ashley Mutter
Phone: 954-659-5495
Email: Muttera@ccf.org
Rotations Offered: Medicine Electives Only
University of Florida
Address: 4037 NW 86th Terrace Room #3242, Gainesville. FL 32606
Website:  http://www.ufl.edu
University of Florida can be reached by email only.
Director of Medical Education:
Dr. Jacqueline Hobbs
Student Coordinator:
Terry Lemesh
Email:tjlemesh@ufl.edu
University of Florida can be reached by email only.
Rotations Offered: Psychiatry electives
Ascension Providence Hospital
Address: 16001 W. Nine Mile Road, Southfield, MI
Phone: 248-849-3000
Website: www.stjohnprovidence.org
Director of Medical Education:
Basim A. Dubaybo, MD
Student Coordinator:
Erin Saad
Phone: 248-849-5665
Fax: 248-849-3931
Email: Erin.Saad@ascension.org
Rotations offered: Psychiatry, Family Medicine & Electives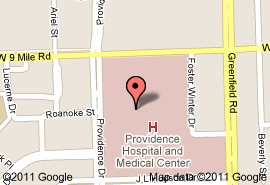 The Hospital: A Passion for Healing is at the heart of Ascension Providence Hospital, where our primary objective is to achieve our Vision: "Together, we deliver the highest quality patient care experience, every day, everywhere, for everyone."  Ascension Providence has more than 3,400 staff members, 1,500 physicians and approximately 300 active volunteers dedicated to healing the bodies and touching the souls of thousands each year.
As a community- and faith-based teaching system, Providence merges compassion and convenience with university medical care.  Ascension Providence is a member of St. John Providence Health System locally, and a member of Ascension Health nationally, the largest Catholic and not-for-profit health system in the country.
Our 365-bed hospital facility is the largest employer in Southfield. Our hospitals and medical centers span metropolitan Detroit.
*Information taken from www.stjohnprovidence.org is printed with permission of Ascension Providence Hospital.
Maimonides Medical Center
Address:
4802 Tenth Avenue
Brooklyn, NY 11219
Phone:  718-283-6000
Website: www.maimonidesmed.org
Director of Medical Education:
Vijay S. Shetty, MD
Administrator:
Tina Marshall
Phone:  718-283-7629
Fax:  718-283-8239
Email: tmarshall@maimonidesmed.org
Rotations Offered: selected electives only
(Maimonides will not accept foreign medical schools in the following disciplines: Orthopedics, Obs/Gyn, and Emergency Medicine)
To Apply:  Electives must be no more than 4-months in advance of the start date.  Please go on-line to complete the online application by going to: www.maimonidesmed.org then go to medical education, and to Internships & Undergraduate medical education.  Please allow us 3 weeks to process.
Maimonides Medical Center is a leading provider of graduate medical education (GME) in the Northeastern United States.  With 23 fully accredited residency and fellowship programs, over 400 residents, 300 full-time faculty, 550 voluntary attending physicians, 4.500 employees, and 700 inpatient beds.  Maimonides is one of the largest independent academic medical centers in the country.
The primary service area of the medical center includes the Borough Park, Bensonhurst, Bay Ridge, and Sunset Park sections of Brooklyn.  These areas contain a diverse cross-section of communities with a broad range of health care needs.
Maimonides is currently affiliated with the following medical schools as a major teaching hospital: State University of New York–Downstate (SUNY), New York University (NYU), Albert Einstein School of Medicine (AECOM), New York College of Osteopathic Medicine (NYCOM), and St. George's University School of Medicine (SGU).
MedStar National Rehabilitation Hospital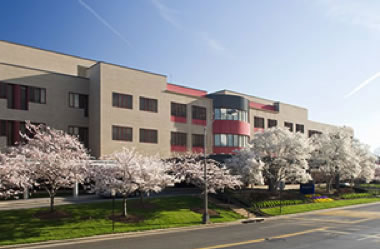 Address: 102 Irving Street, NW, Washington, DC 20010
Phone:  202-877-1000
Website:  http://www.nrhrehab.org/
Director of Medical Education:
Dr. Eric Wisotzky
Graduate Medical Education Administrative Director:
Sharon Canty-Williams
Phone: 202-877-1860
Fax: 201-877-1166
Email:NRHMedStudent@Medstar.net
Rotations Offered:Pain Management and Rehabilitation (PM&R)
Hospital:
MedStar National Rehabilitation Hospital is a private, not-for-profit facility with 137 beds located in Northwest Washington, D.C. MedStar NRH's services are designed specifically for the rehabilitation of individuals with disabling injuries and illnesses such as stroke, brain injury, spinal cord injury and disease, arthritis, amputations, post-polio syndrome, chronic pain, back and neck pain, occupational injuries, cancer and cardiac disease that require medical rehabilitation, and other neurological and orthopedic conditions. Annually, MedStar NRH admits approximately 2,200 inpatients and provides nearly 350,000 ambulatory visits at 34 MedStar National Rehabilitation Network outpatient sites located in Washington, D.C., Maryland and Northern Virginia. We treat patients from the age of 6 and up and our pediatric unit — the National Center for Children's Rehabilitation — is a joint service of MedStar NRH and Children's National Medical Center.