US Major Affiliated Hospitals
Alameda Health System/Highland Hospital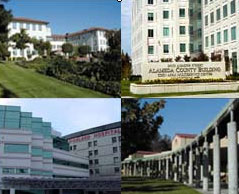 Address:
1411 East 31st Street
Oakland, California 94602
Phone: 510-437-4800
Website: www.acmedctr.org
Director of Medical Education:
Hena Borneo, DO
Administrator:
Mylene D'Cunha
Phone: 510-437-4933
Fax: 510-437-8470
Email: mdcunha@alamedahealthsystem.org
Rotations Offered: Medicine
The Hospital:
Alameda County Medical Center's Highland Hospital is a nationally recognized teaching hospital that has been training outstanding physicians since it opened in 1927. Education, teaching and training are integral parts of ACMC, from the Mission Statement to the hospital floors and clinics, classrooms and exam rooms. Residents do rotations at many institutions in the San Francisco Bay area, including UCSF Medical Center, San Francisco General Hospital, several Kaiser Permanente Medical Centers, Childrens Hospital Oakland, California Pacific Medical Center, John Muir Medical Center, and others.
From ACMC roots as a 19th century tuberculosis sanitarium in San Leandro (the present day Fairmont Hospital) to the completion of spacious 21st century Trauma, Emergency and Surgery facilities at the Highland campus in Oakland, Alameda County Medical Center has strived to meet the changing needs of all county residents, regardless of race, language, or financial means.
Their evolution continues. They have implemented language interpretation–in person, by phone, and via cutting-edge two-way video technology–in more than two dozen languages, as part of a commitment to address the rainbow diversity of the Alameda County patient population. They continue to be a leader in HIV services, with a bold initiative to provide universal HIV screening to patients who use their Emergency Department. Alameda County Medical Center is planning for the replacement of the acute inpatient building with new facilities that will be up-to-date and seismically safe.
Hemet Valley Medical Center
Address: 1117 E Devonshire Ave. Hemet, CA 92543
Phone: (951) 652-2811
Website: http://kpchealth.com/hemet-global/
DME:
Sumanta Chaudhuri, MD
Student Coordinator:
Laura Arellano
Laura.Arellano@kpc.health
Phone: 951-925-6516
Rotations Offered: Internal Medicine, General Surgery, OBGYN, Family Medicine, Emergency Medicine, Radiology and several medical subspecialties
The Hospital: Hemet Global Medical Center is a 327-bed hospital that places the needs of the patient first and foremost, focusing on excellent clinical outcomes, patient safety, and exceptional service. Founded in 1943, Hemet Global serves as one of the largest private employers in the San Jacinto Valley and located in a medically underserved community.  HGMC also has GME training programs in Internal Medicine, Diagnostic Radiology & Transitional Year with plans to add an Obstetrics/Gynecology residency and several medical fellowships over the next few years.
St. Mary's Hospital
Address:
56 Franklin Street
Waterbury, CT
Phone: 203-709-6000
Director of Medical Education:
Dr. Philip Corvo
Student Coordinators:
Kathie Matthews (Surgery)
Phone: 203-709-6314
Fax: 203-709-6089
Leigh Aronin (Medicine)
Phone: 203-709-6424
Rotations Offered: Surgery and Medicine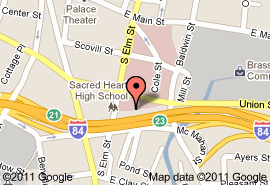 The Hospital: Saint Mary's Hospital has played a vital role in the history of Greater Waterbury, providing nearly a century of service to the people of the Central Naugatuck Valley. Founded in 1907 by the Sisters of Saint Joseph of Chambery, Saint Mary's has been a beacon of healing and hope for more than 90 years. The hospital's earliest benefactor was the Right Reverend Monsignor William J. Slocum, permanent rector of Immaculate Conception Church in Waterbury. He made an early contribution of $20,000 to get the project off the ground. A reminder of just how generous a gift that was for the time comes from the fact that the entire debt for Saint Mary's Hospital, after its first 22 months of operation, was just $111,000.
From its earliest days, Saint Mary's has enjoyed tremendous support in the community. More than 400 women formed the Ladies Aid Society before the hospital was even dedicated. A crowd in excess of 20,000 thronged Union Square in September 1907 to lay the Hospital cornerstone. Two years later, Saint Mary's was formally dedicated; the new health center boasted a staff of 14 including seven Sisters. Today, about 1,800 of your neighbors and friends are hard at work caring for you, your family and your community. The hospital continues to expand its network of services, forging alliances with other key health care providers, and exploring new ways to comfort and cure.
*Information taken from www.stmh.org is printed with permission of St Mary's Hospital.
Students who need to schedule electives, please email the hospital directly
Delray Medical Center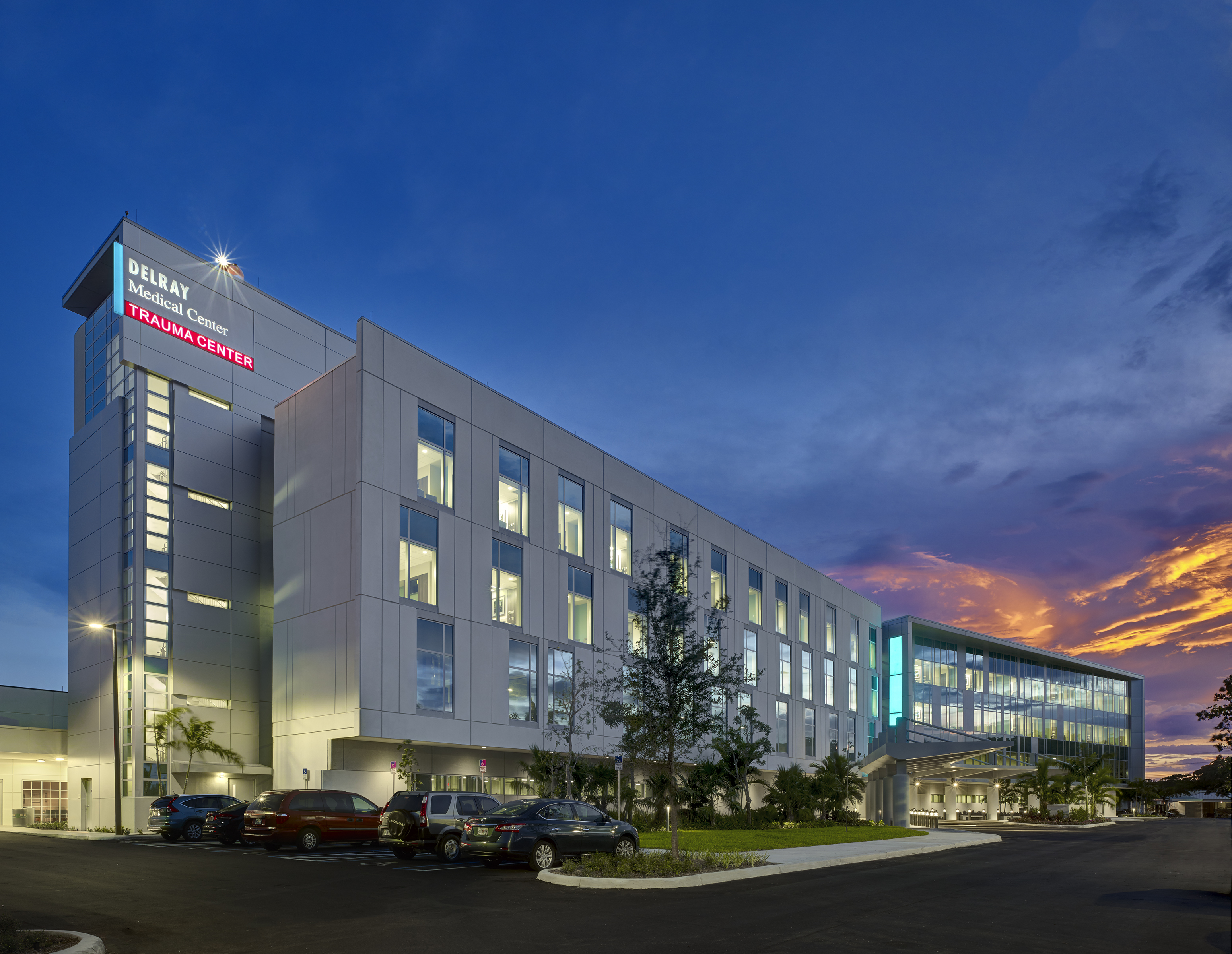 Address: 5352 Linton Boulevard
Delray Beach, FL 33484
Phone: 561-637-5252
Website: https://www.delraymedicalctr.com/
Director of Medical Education:
Dr. Anthony Dardano
Administrator:
Humberto Muñoz
Phone: 561-637-5252
Fax: 561-495-3694
Email: humberto.munoz@tenethealth.com
Student Coordinator:
Ritu Bhatia-nunez
Email: ritu.bhatianunez@tenethealth.com
Phone: 561-637-5172
Fax: 561-495-3694
Rotations Offered: Medicine, Surgery
The Hospital

For more than 30 years, the 493-bed acute care hospital has proudly served the communities of South Palm Beach County. As both a community hospital and a Level I Trauma Center, Delray Medical Center has the ability to offer several specialized services including cardiac care, orthopedics, rehabilitation, neurosciences, emergency care, and more.
Nicklaus Children's Hospital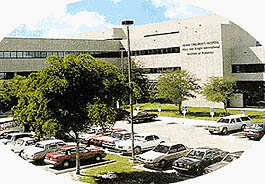 Address: 3100 SW 62nd Ave., Miami, FL 33155
Phone: 305-666-6511
Website: https://www.nicklauschildrens.org
Director of Medical Education:
Jefry L. Biehler, MD
Administrator:
Samantha Salman Castro
Phone: 305-663-8453
Fax: 305-669-6531
E-mail: Smantha.SalmanCastro@Nicklaushealth.org
Rotations Offered: Pediatrics
The Hospital-
Nicklaus Children's Hospital (formerly Miami Children's) is a 268-bed complex that offers more than 40 distinct medical specialties to treat childhood diseases and which takes care of more than 175,000 pediatric patients each year. With more than 650 physicians, the hospital is renowned for excellence in all aspects of pediatric medicine, including, but not limited to, cardiology/ cardiovascular surgery, hematology/ oncology, neonatology, neuroscience/ neurosurgery, nutrition, preventive medicine, and pulmonology. Nicklaus Children's Hospital has a tele-education program that reaches more than 70 sites in Latin America and the Caribbean. Nicklaus Children's Hospital is the only licensed specialty hospital exclusively for children in South Florida. It is the largest free-standing pediatric teaching hospital in the Southeastern United States.
General Interest-
The city of Miami is located on the eastern shore of the State of Florida where the average annual temperature is 75 degrees. Many recreational activities are centered around the water, including sailing and windsurfing, swimming and diving, and sport fishing. Miami is home to a wide range of cultural activities, including the Miami Art Museum, the Bass Museum of Art, the Wolfsonian Foundation, and the Miami City Ballet. South Beach, a popular tourist destination, is noted for its art deco architecture, restaurants, shops, and art galleries.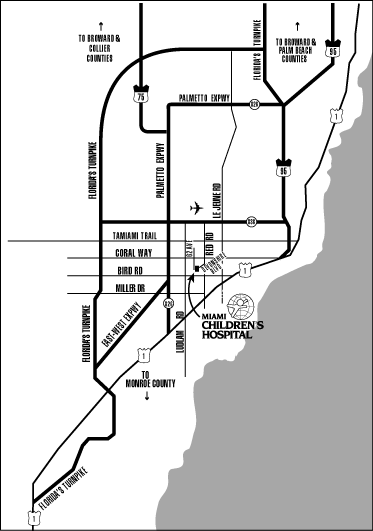 *Information taken from www.mch.com is printed with permission of Nicklaus Children's Hospital.
Students who need to schedule electives, please email the hospital directly.
Baton Rouge General Medical Center
Address:
Mid Cit Campus
3600 Florida Blvd
Baton Rouge, LA 70806
Bluebonnet Campus
8585 Picardy Ave.
Baton Rouge, LA 70806
Website: http://brgeneral.org
Director of Medical Education: 
Mid City Campus
Venkat Banda, MD, FACP
Bluebonnet Campus
Jennifer Burch, MSW LCSW-BACS
Student Coordinator: 
Ariel Briley
Phone: 225-387-7010
Student Co-Coordinator:
Emily Lazzell
Email: emi555@brgeneral.org
Phone: 225-763-4182
Clerkships are scheduled directly through St. George's University. We offer elective rotations to students who have completed their clerkships at the Baton Rouge General.
All elective rotation requests must be submitted to the Medical Education office through an online smartsheet application (BRG Elective Application). The Medical Education department will forward the application to the appropriate residency program and they make the final decision based on availability.
Rotations available: Internal Medicine, Surgery
The Hospital: Baton Rouge General Medical Center is a full-service community hospital with 588 licensed beds and two campuses. As an accredited teaching hospital since 1991, Baton Rouge General is committed to exceptional medical education. We have ACGME accredited residency programs in Family Medicine, Internal Medicine, and Sports Medicine Fellowship. We are also partnered with LSU in Emergency Medicine, Psychiatry, General Surgery, and OB/GYN residency programs.
The Jewish Hospital
Address:  4777  East Galbraith Road, Cincinnati, OH 45236
Website:  http://www.jewishhospitalcincinnati.com/
Phone: 513-686-5446
Fax: 513-686-5443
Director of Medical Education:
Imran Naqvi
Administrator:
Eileen Kruck
Email: EKruck@wyckoffhospital.org
Phone: 718-963-7528
Student Coordinator:
Theresa L. Adams-Medicine
Email: TLAdams@mercy.com
Phone: 513-686-5446
Fax: 513-686-5443
Natalie Walker – Surgery
Email: nrwalker@mercy.com
Phone: 513-686-5446
Fax: 513-686-5469
Rotations Offered: Medicine, Surgery Cores Only
The Hospital
Hospital was the first Jewish hospital in the United States, established in 1850 as a result of the cholera epidemic and the need to treat poor Jews in Cincinnati.  Today, Jewish Hospital provides care to people of every race, ethnicity, and religious belief. In 1997, the hospital moved from its original location in Avondale to its current home in Kenwood. Jewish Hospital is a full-service, acute care hospital that has world-class services conveniently located in Cincinnati's northeast suburbs.
Jewish Hospital was named one of the nation's 100 Top Hospitals® in the category of teaching hospitals by Evanston, Ill.-based Solucient®, the nation's leading source of health care information products in 2006. This distinctive honor is bestowed upon just 100 hospitals every year, recognizing excellence in health care.
It was the very first hospital in Southwest Ohio to perform open-heart surgery in a suburban location; this program now has more than 35 years of experience. Jewish provides the full spectrum of cardiovascular care, including angiograms, angioplasty and drug-eluting stents.
The Jewish Hospital Joint Replacement Center is an international leader in orthopedic services. In 2005, the world's first computer-assisted operating room for orthopedic surgery opened at Jewish. The hospital was also the first in the region to perform Birmingham Hip Resurfacing, a remarkable new alternative to total hip replacement for younger, active patients. The Jewish Hospital Joint Replacement Center performs more total joint surgeries than any other hospital in Greater Cincinnati.
Jewish Hospital also has the only adult bone marrow transplant program in the Tristate area. The hospital is among the nation's best in this field, participating in advanced clinical trials as well as providing new chances at life for patients with leukemia, non-Hodgkin's lymphoma and a host of other diseases. The bone marrow transplant program received accreditation from the Foundation for the Accreditation of Cellular Therapy (FACT). FACT accredits bone marrow transplant programs that have demonstrated an exceptional level of quality patient care.
The Jewish Hospital Cholesterol Center is an internationally renowned program for the research and treatment of diseases and disorders associated with cholesterol; it has been the source of numerous groundbreaking research programs throughout its history, and treats patients from all over the world.
Jewish Hospital, with 200 beds, is fully accredited by the Joint Commission on Accreditation of Healthcare Organizations.
Nationwide Children's Hospital - Toledo
Address: 2213 Cherry St, Toledo, OH 43608
Website:  www.nationwidechildrens.org
Phone: 567-290-6543
Director of Medical Education:
Dr. Robert W. Mills
Student Coordinator:
Jennifer Bingham
Email: JLBingham@mercy.com
Phone: 419-251-2895
Fax: 419-251-7717
Rotations Offered: Pediatrics
The Hospital
Nationwide Children's Hospital – Toledo continues the legacy and vision developed by Mercy Health Children's Hospital to provide high-quality, compassionate care, while enhancing clinical care to children in the Toledo area.
Mercy Health System
Address: 849 Kellogg Avenue, Janesville, WI 53546
Website: mercyhealthsystem.org
Phone: 608-755-7960
Director of Medical Education:
Dr. David Rebedew
Administrator
Kelly Potter
Email: kpotter@mhemail.org
Rotations Offered: Family Medicine, Pediatrics, Psychiatry, and Ob/Gyn