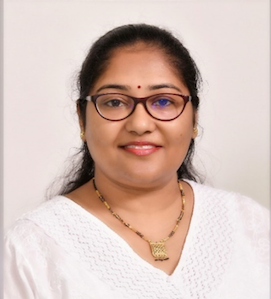 Bhumika Sharma, MS, PhD
Assistant Professor
Dr. Bhumika Sharma is an Assistant Professor in the Department of Pathobiology. She teaches 'Advanced Molecular Techniques', and 'Scientific Text Organization and Presentation' courses in graduate studies. She also performs molecular diagnostics for vector-borne disease-pathogens in companion animal-samples, collected at clinics affiliated with St. George's University.
She has been involved in research projects including study of intracellular bacteria (Ehrlichia and Anaplasma) in animals and is associated with collaborative projects on vector-borne diseases between St. George's University and various other institutes and companies such as Kansas State University, National University of Asuncion (Paraguay) and Zoetis.
Dr. Sharma is ASM-Young Ambassador to Grenada for American Society for Microbiology. She is also a member of COVID-19 national diagnostics response team, in collaboration with St. George's University and Ministry of Health (Government of Grenada).
She received her BSc (Major in Microbiology and minors in Zoology and Chemistry) and her MSc in Microbiology from the University of Rajasthan, India. She received her PhD degree in bacteriology from St. George's University, Grenada.
https://www.sgu.edu/wp-content/uploads/2017/01/Bhumika_Sharma-1.png
299
271
https://www.sgu.edu/wp-content/uploads/2020/02/sgu-logo-grenada.svg
2017-01-19 16:22:05
2021-07-25 09:42:32
Bhumika Sharma