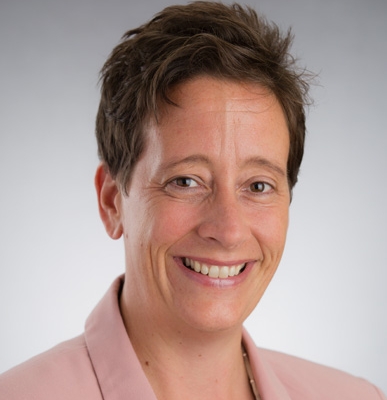 Joanna Rayner, PhD, B.Sc. (Hons)
Assistant Dean of Basic Sciences,
Chair, Department of Microbiology, Immunology, and Pharmacology
Joanna Rayner, PhD, was named assistant dean of basic sciences at St. George's University School of Medicine (SOM) in July 2019. As assistant dean, she oversees faculty recruitment and contributes to the development and improvement of academic policies and procedures within the basic sciences program. In addition, Dr. Rayner is chair of the Department of Microbiology, Immunology, and Pharmacology, where she leads the development of the department's academic programs and curriculum, and oversees its service activities of water, food and clinical microbiology testing to ensure alignment with the mission of SGU and the SOM.
Dr. Rayner joined the SOM faculty as an assistant professor of microbiology in 2001 and was appointed to professor in 2009. She also served as an assistant dean in the Office of the Provost from 2012 to 2015. She continues to teach, delivering core microbiology content to students through the SOM's basic sciences program, and through the School of Arts and Sciences undergraduate microbiology course that is part of its pre-clinical sciences program and its nursing microbiology course.
Dr. Rayner is the former chair of the SOM Judiciary Panel. She has also contributed to both the Administrative Committee on Faculty Salary and Benefits and the Full Time Equivalent (FTE) Implementation Committee. She is a member of the Association of Medical School Microbiology & Immunology Chairs (AMSMIC) and the International Association of Medical Science Educators (IAMSE).
Dr. Rayner received her PhD in environmental microbiology from the University of Exeter in the United Kingdom. She completed her post-doctoral research at the Center for Biofilm Engineering in Bozeman, MT.
https://www.sgu.edu/wp-content/uploads/2017/06/dr_joanna_rayner.jpg
428
387
joannvastola
https://www.sgu.edu/wp-content/uploads/2020/02/sgu-logo-grenada.svg
joannvastola
2017-06-12 19:14:46
2019-10-24 20:26:07
Joanna Rayner, PhD, B.Sc. (Hons)