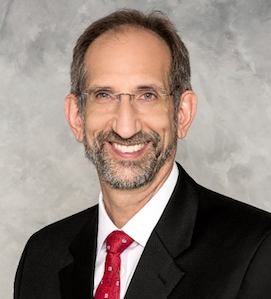 Ray Kaplan, DVM, PhD, DipEVPC, DiplACVM
Senior Associate Dean
Education: 
BS: Virginia Tech 1983
DVM: Virginia-Maryland College of Veterinary Medicine 1988
PhD: University of Florida 1995
Professional Expertise, Interests and Research Areas:
Dr. Kaplan is a Professor in the Department of Pathobiology, a Senior Research Fellow at WINDREF, and Senior Associate Dean of the School of Veterinary Medicine. His research program is focused on measuring, understanding, and solving problems of drug resistance in helminth parasites. To address these issues, his research utilizes a combination of clinical, applied and genetic/genomic approaches. His current research projects include determining the genomic loci involved with anthelmintic resistance, determining the prevalence, distribution, and molecular epidemiology of drug resistance in canine hookworms, the sequencing and high-quality assembly of the canine hookworm genome, and new anthelmintic drug discovery. He also has a strong interest in the epidemiology and control of helminth parasites of animals in the tropics.
Personal Background and Interests:
Dr. Kaplan earned his DVM from Virginia-Maryland College of Veterinary Medicine and his PhD in veterinary parasitology from the University of Florida. He then served in the US Army Veterinary Corps at the Walter Reed Army Institute of Research, where he was Chief of Parasite Biology. Prior to his appointment at St. George's University, Dr. Kaplan was a professor at the University of Georgia College of Veterinary Medicine for 23 years. He is a Diplomate of both the American College of Veterinary Microbiologists (Parasitology) and the European Veterinary Parasitology College, and is past President of the American Association of Veterinary Parasitologists.  Dr. Kaplan is recipient of the Pfizer Award for Research Excellence, the University of Georgia Charles N. Dobbins Award for Excellence in Service, the Dr. Fred C. Davison Award for outstanding service to veterinary medicine, and the American Association of Veterinary Parasitologists – Boehringer Ingelheim Distinguished Veterinary Parasitologist Award.
https://www.sgu.edu/wp-content/uploads/2017/01/Ray_Kaplan-1.png
299
271
https://www.sgu.edu/wp-content/uploads/2020/02/sgu-logo-grenada.svg
2017-01-19 16:26:21
2023-01-10 13:31:53
Ray Kaplan