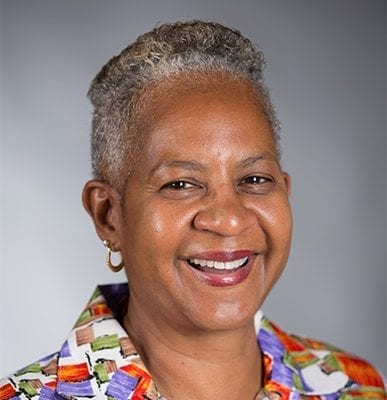 Rhonda Pinckney, DVM, PhD, MS
Professor Emeritus
Dr. Rhonda Pinckney is a professor of veterinary parasitology in the Department of Pathobiological Sciences and an adjunct professor in the School of Graduate Studies (Public Health). Her areas of interest include parasites of zoonotic importance and public health significance. She has recently collaborated on research projects involving honey bees, fish, and Cane toads.
Dr. Pinckney is presently supervising two PhD students and a DVM/MSc candidate. They are investigating numerous issues related to diseases affecting honey bees, anthelmintic resistance in small ruminants and Toxocara canis in dogs in Grenada and other Caribbean countries. Some of Dr. Pinckney's previous experience includes serving as a public health laboratory assistant at the Madison Department of Public Health and Environmental Health Services, and assistant professor at the University of Wisconsin-Madison School of Veterinary Medicine's Department of Pathobiological Sciences.
Dr. Pinckney served her country honorably from November 1981 to November 1995 as a captain of the US Army Reserves Veterinary Corps. She has received several teaching awards and recognition, including the Outstanding Professor Award (2018-19) in honor of her service and commitment to the Student Government Association, President-elect of the Phi Zeta Honor Society (2009-2011), the Carl Norden-Pfizer Distinguished Teaching Award (2007), and Outstanding Professor in the SGU SVM Department of Paraclinical Studies (2005-2006). Dr. Pinckney is currently an ad hoc journal reviewer for the Journals of Epidemiology and Infection and Parasitology.
https://www.sgu.edu/wp-content/uploads/2017/01/PINCKNEY-Rhonda-20160309_0380-1.jpg
428
387
https://www.sgu.edu/wp-content/uploads/2020/02/sgu-logo-grenada.svg
2017-01-19 16:18:03
2022-01-12 11:00:41
Rhonda Pinckney