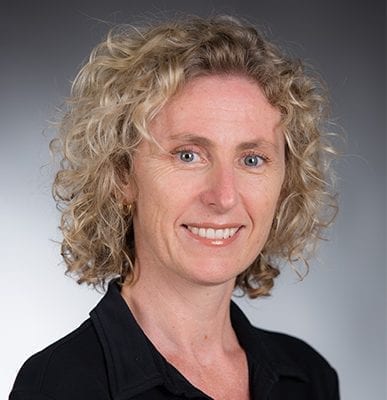 Tara Paterson, DVM, MSc
Associate Professor
Dr. Tara Paterson has served as Associate Professor in the Department of Small Animal Medicine and Surgery since 2012. She joined SGU as a Veterinary Clinician/Instructor in the Department of Clinical Studies in 2003 and became an Assistant Professor in the Small Animal Medicine and Surgery Department in 2008. Her responsibilities include clinical practice, teaching and research.  Dr. Paterson is the faculty advisor for several student organizations including the American Animal Hospital Association (AAHA), student affiliate chapter of the Canadian Veterinary Medical Association (CVMA), Hill's College Feeding Program, and also works with several pharmaceutical companies in administrating their college programs. She developed and oversees the SVM Vector Borne Disease program for students, which provides access to preventive wellness medication for their pets and learning opportunities in the field of companion animal preventive medicine and vector-borne disease. She is currently the President of the SVM Alumni Association after serving as Vice president from 2010 to 2016.
Dr. Paterson's research interests include companion animal infectious disease, veterinary dermatology and clinical parasitology – with an emphasis on evaluation of therapeutic efficacy. Dr. Paterson has presented on canine generalized demodicosis at the 6th World Congress of Veterinary Dermatology (WCVD)(Hong Kong, 2008), 8th WCVD (Bordeaux, France, 2016) and the 24th International Conference of the World Association for the Advancement of Veterinary Parasitology (WAAVP)(Perth, Australia, 2013).  She has also collaborated with dermatologists around the globe to produce an updated version of the Clinical practice guidelines for canine demodicosis published in 2020.  Her work on non-arsenical treatment alternatives for canine heartworm disease has been presented at the 6th European Dirofilaria and Angiostrongylus Day (Belgrade, 2018), 27th International Conference of the WAAVP (Madison, WI, 2019) and American Heartworm Society 16th Triennial Symposium (New Orleans, LA, 2019).
Dr. Paterson earned her DVM in 2003 and her MSc in Parasitology in 2011 from St. George's University. She also holds a BScH in biology/psychology from Queen's University, Ontario, Canada.
https://www.sgu.edu/wp-content/uploads/2017/01/PATERSON-Tara-20160309_0255.jpg
428
387
collegiseducation
https://www.sgu.edu/wp-content/uploads/2020/02/sgu-logo-grenada.svg
collegiseducation
2017-01-19 21:17:13
2020-07-27 18:26:59
Tara Paterson