Back to Blog
Applying to Residencies: Common Residency Interview Questions & More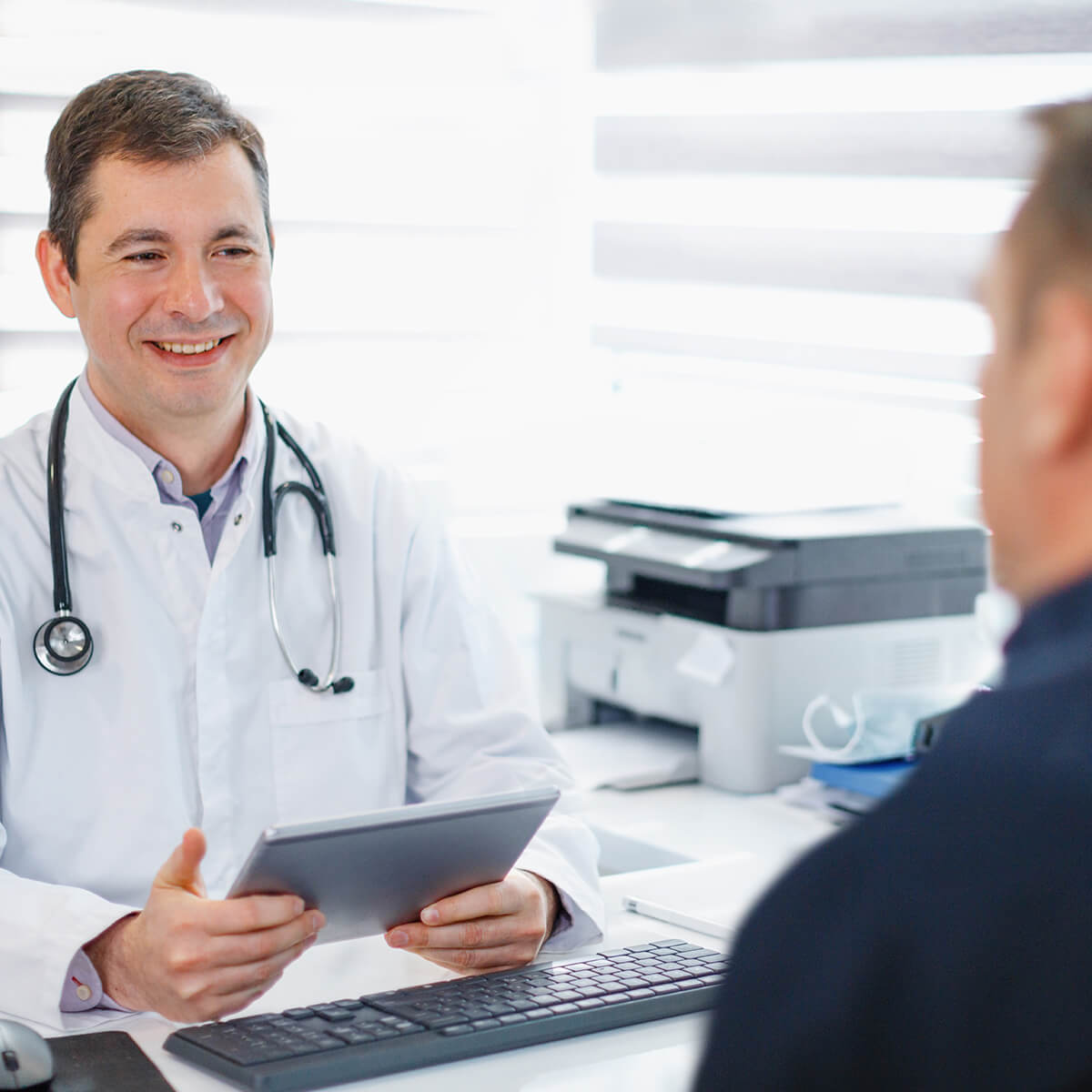 Physicians can take different roads to earn their medical degrees, but the overall timeline to becoming a doctor is usually pretty uniform: you apply to medical schools, you enroll in a program where you embark upon four years of medical education (or 6-7 if applying from high school). As you approach your final year, you begin making postgraduate plans by researching and applying to residency programs.
If you're seeking advice for this important milestone on your road to becoming a physician, you've come to the right place. Join Dr. John Madden, emergency physician and associate dean of students at St. George's University (SGU), as he offers his wisdom about the residency interview process, including common residency interview questions and more.
Why are residency interviews important?
For some medical students, residency interviews are anxiety-inducing, while others look forward to them eagerly. What's undeniable is that residency training is critically important. It's where doctors learn the hands-on, practical skills needed to provide comprehensive patient care. With this in mind, it's imperative that medical students take the residency application and interview process seriously.
"Reviewing your academic records, CV, and personal statement on paper gives an interviewer a good start on getting to know you," Dr. Madden explains. He adds, however, that interviews allow program directors to take their evaluation a step further and assess candidates in real time. "They can see how you're able to think on your feet."
Residency interviews offer both the interviewer and the applicant an opportunity to size the other up. Both parties are chasing similar goals: to gauge overall compatibility by assessing the other's strengths and weaknesses, and ultimately gather the information needed to shape their respective rank order lists.

"An interview day is successful if you effectively, persuasively, and charismatically communicate why you are the most compelling candidate for the program and why they should rank you first on their list," Dr. Madden says. "This is your objective."
5 Things to keep in mind for your residency interviews
1. Be confident in your abilities
One of the most effective practices you should master before you begin your residency interviews is being self-assured in your merit as a future physician. The whole process can be intimidating, so it's helpful to remember that once you've been invited for an interview, the program has already determined that you're qualified for the job.
In setting up an interview with you, program directors are communicating that you've passed the initial screening process and you have what it takes to be a resident in that program. What they're looking for in residency interviews is whether you're the right match for their particular facility.

"The interviewer wants to get to know you better to see how you would fit into their residency," Dr. Madden explains. Program directors obviously want to find highly capable residents, but they also want to find individuals who will complement their existing team.
Dr. Madden also contends that your residency interviews are not the time to be humble—so don't sell yourself short! "Get to the interview and powerfully make your case; don't waste this opportunity," he says.
2. Be authentic to yourself
It can be tempting to have a rotation of responses you're prepared to deliver in every residency interview you sit for—especially if you're nervous and unsure of how you'll think on your feet in the heat of the moment. But it's important to be yourself rather than providing robotic or cookie-cutter answers to an interviewer's questions.

In addition to having gone through the residency interview process as a young, aspiring physician, Dr. Madden has also been on the other side, interviewing candidates. "We don't want you to simply memorize answers to the questions," he emphasizes.
You should also be mindful of providing authentic responses that you can elaborate upon if asked. Doctors are known to have a wide variety of interests, you may have overlapping hobbies with your interviewer. "If under Other Interests and Hobbies, you put scuba diving, you should be prepared to discuss the last or the best place you ever did so," Dr. Madden says. "Same with hobbies like reading books—you should be able to name the book you are currently reading or the last one you read."
3. Be ready for some common residency interview questions
You won't know what questions you'll be asked prior to your residency interview, but Dr. Madden ensures there are a few common ones you can expect to encounter in some form. First and foremost, you'll inevitably be met with the prompt, "Tell me about yourself." He suggests you use questions like this to provide more information about yourself as a future doctor.
"You don't need to give your life story," Dr. Madden explains, "but perhaps use this as an opportunity to discuss how you became interested in medicine, what drew you toward your chosen specialty, and other facts related to your medical school journey."
In addition to introductory prompts like that one, he offers the following questions as ones you may encounter during your residency interviews:
Why are you pursuing this specialty?
What would have been another specialty you would have considered?
What led you to apply to this residency program?
What are your overall career goals?
What was a particularly memorable experience during your medical training?
What are your strong points and weaknesses?
How would your medical school classmates describe you?
As you navigate questions like these, it's always helpful to have a core set of stories or anecdotes from your time in medical school that may be relevant in multiple scenarios—and get comfortable verbalizing them. Interviewers are looking for candidates who are authentic, experienced, and confident. Many medical schools have departments that help senior medical students prepare for general and specialty-specific questions. While the answers are still unique to you, preparing for interviews is another part of your training in medical school.
It's also a good rule of thumb to research each program prior to interviewing and have some concrete reasons for why you're interested in a residency there. Whether it's a geographic tie to the city, a specific clinician you admire, or maybe the department's research efforts—program directors want residents who are genuinely interested.
4. Be armed with questions of your own
In applying for residencies, it can feel like the pressure is all on you to be impressive enough to catch the eye of residency program directors. And while you are going to be under some pretty intense scrutiny during your interviews, they also offer you the opportunity to evaluate the programs on your list.
"Having a live interview—either in person or via video conferencing—allows both the interviewer and the applicant to get to know each other better," Dr. Madden says. "Review the program's website ahead of time and ask questions about the things that interest you."

Beyond the things that stand out to you on the program's website, there are a handful of additional elements you could consider asking about:
In what ways is this program a leader in its field?
How have you used resident feedback to improve your program?
If your program was awarded a grant to make improvements, how do you think those funds would be invested?
What is a typical call like? What kind of back-up/supervision is provided?
It may seem like a small aspect of your residency interview, but having questions prepared can demonstrate more than just your interest in the program. The American Medical Association (AMA) notes that asking questions is actually a pretty big part of working in medicine, as the questions a doctor asks of their patients can go a long way in determining a diagnosis.
If you can demonstrate a knack for asking thoughtful, illuminating questions, that may translate as a trait to look for in future physicians with potential for success in their fields.
5. Be mentally prepared for a long process
A typical job interview usually lasts an hour, maybe two. In some cases, you may be invited back to interview with different managers or higher-ups in the company. But a residency interview is a whole different level.
Overall, a residency interview can take several hours, or even a couple of days. Typically, faculty from the entire training program will want to meet the applicants, so expect to meet with multiple individuals in a given interview session. It's not uncommon for the interview process to include some informal time for applicants to interact with current residents. If your medical school has a large alumni network, the current residents may have been your senior peers a year or two ago, so you'll already have something in common. Interviews also often include a tour of the program's training facilities.
You'll want to prepare yourself mentally because the residency interview process can be taxing. Basic things like hydrating and being well-rested can go a long way. It can also help to connect with people you know who have already gone through it to get a better idea of what to expect. You may even ask those friends or mentors to run through a mock interview with you.
Prepare for residency success
Now that you've reviewed some common residency interview questions and other valuable tips, you're better prepared to make a positive impression on the program directors and faculty who are looking for the next great up-and-coming physicians.
As important as residency interviews are, they aren't the only thing that matters. Learn more about the criteria you'll be evaluated on in our article "How to Land the Medical Residency You Want."