Back to Blog
14 Types of Surgeons: Dissecting the Differences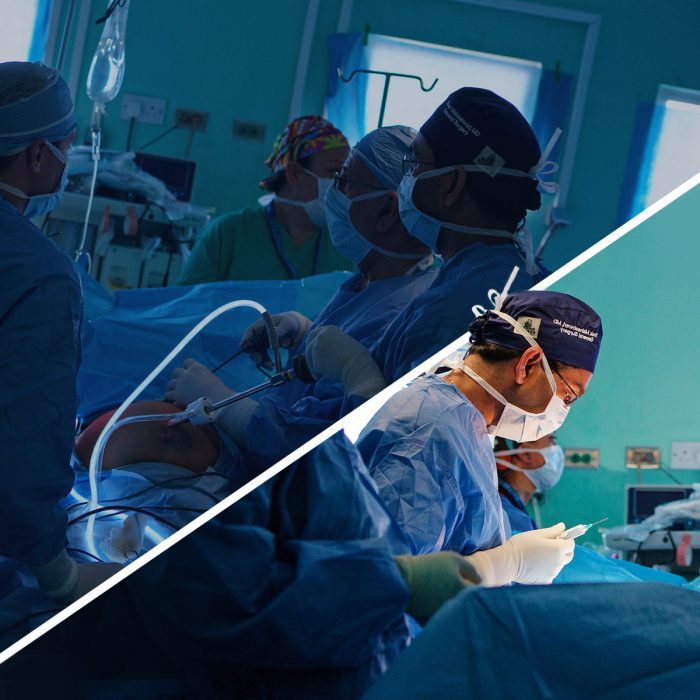 Few career paths offer the same personal and professional satisfaction as that of a surgeon. Not to mention that the career outlook is very bright in terms of stability. The demand for specialized surgeons is significant according to the Association of American Medical Colleges (AAMC), with a projected shortage of up to 28,700 surgeons in the US by 2033.
But before you launch your career or go to medical school, you'll need to think about what type of surgeon you'd like to become. We compiled a list that examines some of the most common surgical specialties as outlined by the  American College of Surgeons(ACS) to give you a glimpse of the ailments and scope of work that each specialty addresses and how each surgeon makes a profound difference in the lives of their patients on an everyday basis.
Examining 14 common surgical specialties
All surgeons develop core knowledge of anatomy, physiology, metabolism, immunology, pathology, wound healing, shock and resuscitation, intensive care, and more. However, many complexities of the human body require more specific study, which is why there are specific surgical specialties physicians can devote their careers to. Unless noted otherwise, information about each of the specialties and subspecialties below comes from the ACS Medical Student FAQ section.
1. General surgeon
According to information from the ACS, a general surgeon's work involves a broad range of conditions affecting various areas of the body. It's an incredibly versatile specialty that offers training in many conditions and types of procedures, including endoscopic procedures and video-assisted surgery. For many physicians, general surgery is a stepping-stone to numerous different career paths.
Duties: Establishes diagnosis and provides preoperative, operative and post-operative care. Responsible for the comprehensive management of trauma victims and critically ill patients.
Common conditions addressed: Conditions related to the head and neck, breast, skin, soft tissues, abdominal wall, extremities, gastrointestinal, vascular, and endocrine systems. They also perform hernia repairs and biliary system surgeries. Those with the appropriate training also address traumatic injuries.
2. Colon and rectal surgeon
Issues of the colon, rectum, anal canal, and perianal area are often handled by to a colon and rectal surgeon. As the ACS explains, surgeons in this field also deal with other organs and tissues, often in collaboration with other specialists. It's worth mentioning these surgeons must complete a fellowship after completing their general surgery training.
Duties: Consults and diagnoses patients in office, and treats patients experiencing problems of the intestine and colon. Performs operations—including abdominal surgical procedures—to address these problems. This may include robotic surgery to dissect within the pelvis. Performing colonoscopies is also common.
Common conditions addressed: Hemorrhoids, fissures, abscesses, fistula-in-ano conditions of the bowel lining, cancer, polyps, inflammatory bowel disease, ulcerative colitis, Crohn's disease, and diverticulitis.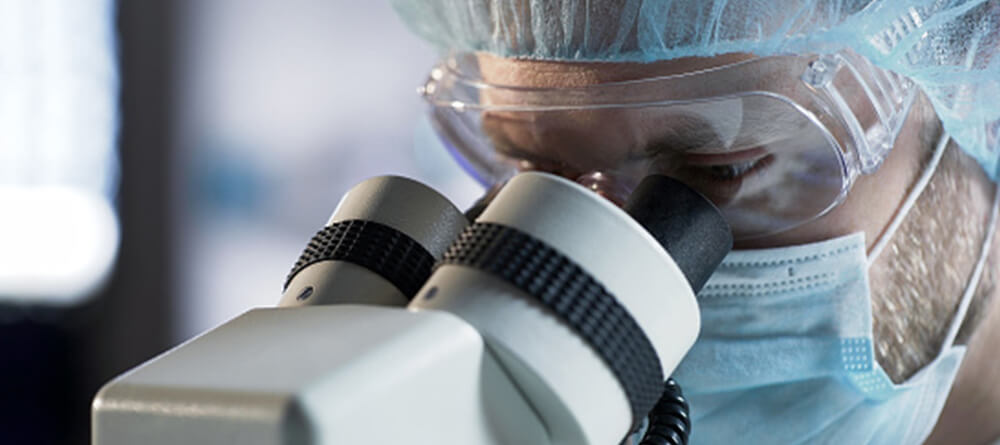 3. Neurosurgeon
The ACS explains that a neurosurgeon, commonly known as a "brain surgeon," handles disorders and illnesses related to the central, peripheral, and autonomic nervous systems, including their supporting structures and vascular supply.
Duties: Works with emerging technologies like computer-based neuro-navigation, spinal biomechanics and instrumentation, gene therapy, and catheter-driven endovascular techniques. Also handles surgical emergencies, such as bleeding within the brain and sudden compression of the spinal cord.
Common conditions addressed: Brain tumors, intracranial aneurysms, head injuries, and disorders affecting the spine—including spinal canal stenosis, herniated discs, tumors, fractures, and spinal deformities.
Common Subspecialties: Cerebrovascular neurosurgery, spinal surgery, pediatric neurosurgery, complex seizure disorders, and functional surgery (movement disorders).
4. Critical care surgeon
According to the American Board of Surgery (ABS), critical care surgeons focus on patients who have acute, life-threatening or potentially life-threatening surgical needs. These fellowship-trained specialists have particular expertise in injuries resulting from trauma, burns, operation, infections, acute inflammation, or ischemia.
Duties:Conducts trauma evaluations. Performs exploratory surgeries, chest wall stabilizations, appendectomies, and bronchoscopies as well as nonoperative techniques. Coordinates patient care with other providers,
Common conditions addressed: Acute medical conditions, traumatic brain injury, burns, automobile crash injuries, severe fall injuries, spleen and liver injuries, and critical illness complications.
5. Obstetrician and gynecologist
An obstetrician and gynecologist (OB/GYN), the ACS explains, is specifically trained to care for the female reproductive system. They technically operate in two areas of expertise that are often coupled together. Obstetrics refers to physicians who work with pregnant patients, deliver babies, and care for them just after the baby is born. The gynecologist primarily treats conditions of the female reproductive system.
Duties: Provides medical and surgical care to treat conditions that affect the female reproductive system. Works in conjunction with primary care physicians to provide routine patient health maintenance.
Common conditions addressed:  Issues related to pregnancy, fertility, menstruation and menopause, family planning, sexually transmitted diseases (STDs) and infections (STIs), ovarian cysts, pelvic inflammatory diseases, and congenital abnormalities of the female reproductive tract.
Common Subspecialties: Urogynecology, pelviscopy, adolescent/pediatric gynecology, infectious diseases, maternal-fetal medicine (care for and consult on patients with high-risk pregnancies, and assist in performing fetal procedures), reproductive endocrinologists (infertility and assisted reproduction), and gynecologic oncology (cancers that affect the female reproductive system).
6. Ophthalmologist
While these physicians are commonly referred to as "eye doctors," they're known clinically as ophthalmologists. According to the ACS, these medical professionals handle comprehensive care for the eyes and vision.
Duties: Diagnoses and treats all eye and visual problems. Provides vision services such as glasses and contact lenses. Performs surgical procedures for treatment.
Common conditions addressed: Amblyopia ("lazy eye"), astigmatism, cataracts, conjunctivitis ("pink eye"), corneal dystrophies, dry eye, eye cancer, glaucoma, macular degeneration, myopia ("nearsightedness"), retinal detachment, strabismus, and uveitis.
Common Subspecialties: Anterior segment surgery, cataracts and refractive surgery, cornea and external diseases, glaucoma, neuro-ophthalmology, ocular oncology, oculoplastics and orbit surgery, ophthalmic pathology, pediatric ophthalmology, uveitis and immunology, and vitreo-retinal surgery.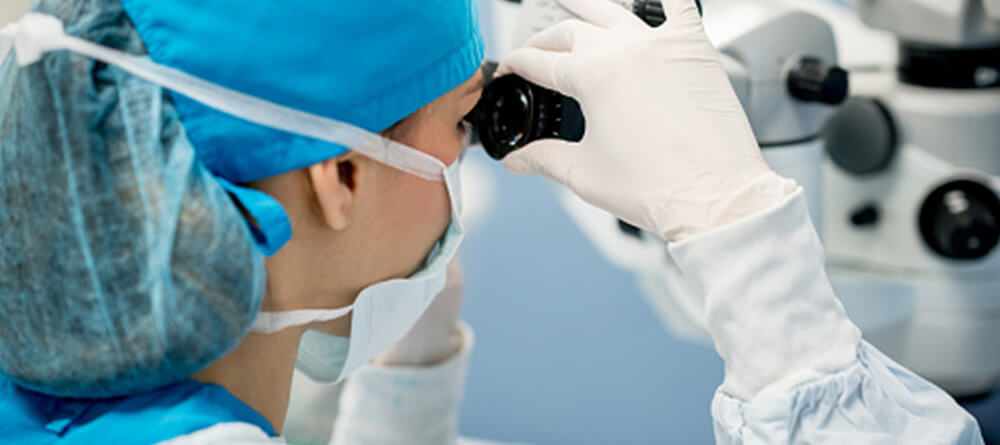 7. Orthopaedic surgeon
Orthopedic surgeons, the ACS says, handle the diagnosis and treatment of issues of the musculoskeletal system, including bones, joints, muscles, associated nerves, arteries, and overlying skin.
Duties: Treats patients through surgical procedures, as well as through the use of braces, casts, splints, and physical therapy.
Common conditions addressed: Congenital deformities, trauma, infections, tumors, degenerative conditions, and metabolic disturbances. May also treat secondary muscular issues in patients with central or peripheral nervous system lesions like cerebral palsy, paraplegia, or stroke.
Common Subspecialties: Hand surgery, sports medicine, pediatric orthopedics, spine surgery, foot and ankle orthopedics, joint replacement, trauma surgery, and oncology.
8. Otolaryngologist (also known as an ENT)
The ACS defines otolaryngologists, also known as ear, nose, and throat (ENT) specialists, are physicians who address conditions related to the ears, nose, throat, and related structures (respiratory and upper alimentary systems).
Duties: Performs hearing tests, performs cosmetic and reconstructive surgery, handles procedures that remove polyps, corrects cleft palates, and removes tumors. Collaborates with other specialists, such as audiologists, speech-language pathologists, and specialists in the chemical senses.
Common conditions addressed: Hearing loss, balance disorders, ringing in the ears, sinus and nasal cavity disorders, snoring, deviated septum, allergies, smell and taste disorders, migraine headaches, and disorders of the throat, esophagus, and larynx.
Common Subspecialties: Otology and neurology, laryngology, facial reconstructive and plastic surgery, and sleep disorders.
9. Pediatric surgeon
The ACS notes that pediatric surgeons, who complete a fellowship after their general surgery training, specialize in diagnosing, treating, and providing post-operative care for children—from the newborn stage through the teenage years. A pediatric specialty can usually be found in other surgical professions due to the unique and complex nature of diseases and illnesses affecting children. Pediatric surgeons operate above and below the diaphragm—within the thoracic and abdominal cavity regularly.
Duties: Collaborates with other neonatologists, pediatricians, obstetricians and gynecologists, and family physicians to determine if surgery is the best treatment option for the child.
Common conditions addressed: Birth defects, fetal surgery (corrective surgery before a baby is born), traumatic injuries, and malignant and benign tumors.
10. Plastic surgeon
The plastic surgeon specialty entails much more than cosmetic procedures. The ACS explains a physician in this surgical specialty handles the repair, replacement, and reconstruction of form and function defects of the body. This can include the musculoskeletal system, craniofacial structures, oropharynx, upper and lower limbs, breast, and external genitalia.
Duties: Conducts surgical procedures that involve transfer of skin flaps, transplantation of tissues, and replantation of structures. Manages complex wounds, and leverages knowledge in surgical design, surgical diagnosis, and surgical and artistic anatomy.
Common conditions addressed: Congenital deformities; nose reshaping; breast augmentation for cosmetic purposes or following mastectomy; reconstructive surgery for individuals who have sustained burns, scars, or trauma to the face, hands, or lower limbs; and removal of excess skin or body fat.
Common Subspecialties: Cranio-maxillofacial surgery, microvascular surgery, hand surgery, burn surgery, and cosmetic surgery.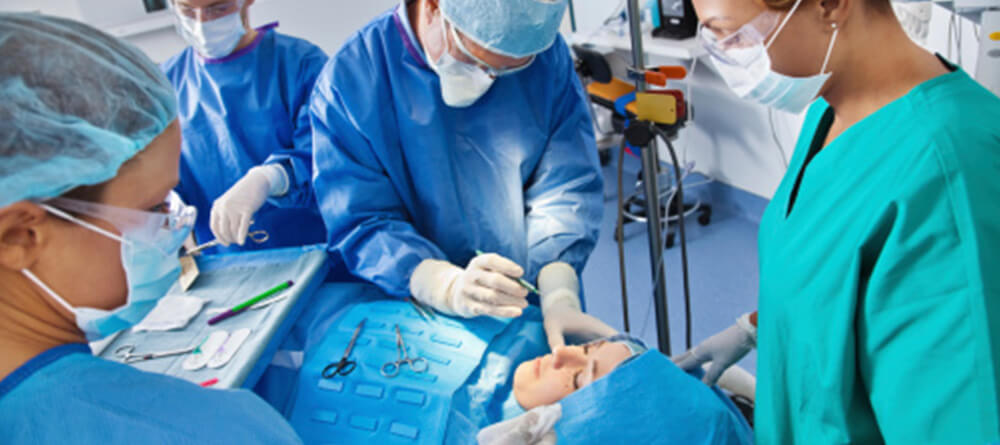 11. Surgical oncologist
Surgical oncologists are fellowship-trained physicians who, according to the ABS, focus on diagnosing, treating, and providing rehabilitation for cancer patients. They often see patients with rare cancers and those with complex cases that may require multiple procedures.
Duties: Performs biopsies as needed to assist in proper diagnosis. Collaborates with other oncologic specialists as part of an interdisciplinary team. Performs surgeries to remove cancer, relieve symptoms, or control the spread of cancer.
Common conditions addressed: Cancers of the breast, throat, thyroid, lung, gallbladder, skin, kidneys, liver, pancreas, colon, or uterus.
12. Thoracic surgeon
The ACS explains that thoracic surgeons handle pathological conditions and injuries within the chest, including the coronary artery, lung, esophagus, chest wall, great vessels and heart valves, mediastinum, diaphragm, and airways. Their focus can be cardiac, non-cardiac, or both.
Duties: Consults and diagnoses patients experiencing intrathoracic abnormalities. Performs operations, and uses processes and systems like extracorporeal circulation, cardiac assist devices, cardiac dysrhythmia management, pleural drainage, respiratory support systems, and endoscopy.
Common conditions addressed: Tumors of the mediastinum, diseases of the diaphragm, lung cancer, benign diseases and tumors of the lung, esophageal cancer, chest reconstruction after major trauma or surgery, mesothelioma, and lung transplants.
Common Subspecialties: Adult cardiac surgery, congenital or pediatric heart surgery, and general thoracic surgery.
13. Urologist
As the ACS explains, a urologist addresses conditions of the adrenal gland and the genitourinary (reproductive and urinary) system. They typically operate on the kidneys, ureters, bladder, prostate, urethra, and testes.
Duties: Treats patients through in-office practice, minimally-invasive endoscopies, and major open laparoscopic and robotic surgical procedures.
Common conditions addressed: Nephrolithiasis (kidney stones), incontinence, cystoscopies, prostate biopsies, vasectomies, nephrectomy, and transurethral resection of the prostate (TURP).
Common Subspecialties: Urologic oncology, pediatric urology, stone disease, infertility, impotence, and female urology.
14. Vascular surgeon
Vascular surgeons, the ACS explains, focus specifically on the circulatory system. When a patient has a disease or illness related specifically to arteries and veins, they'll likely be referred to a vascular surgeon.
Duties: Consults, diagnoses, and treats patients with complex blood or circulatory diseases or illnesses. Operates in both open, complicated surgeries and minimally invasive endovascular procedures. May also treat patients outside of surgical means, i.e., through medication or exercise regimens.
Common conditions addressed: Atherosclerosis (hardening of the arteries), stroke, aneurysms, and blood clots, as well as the aftereffects of any arterial conditions or conditions of the vascular system.
Which types of surgery interest you most?
You don't have to come to a decision in a moment's notice. As you dive into your courses and labs in medical school and gain exposure to various departments during your clinical rotations, you will have ample opportunity to see what interests you. Also, it's helpful to connect with practicing professionals to gain insight into the pros and cons of each pathway.
If you're interested in learning more about what it takes to become a surgeon, check out our article,"8 Signs You Should Consider Becoming a Surgeon."
Ready to start your medical school journey?
Are you considering St. George's University Medical School? If you need any more convincing, just reach out to some graduates or current students. They're happy to tell you what their experiences were like.
If you feel like SGU could be the right medical school for you, take the next step. Continue your research by visiting our request information page.
*This article was originally published in December 2019. It has since been updated to include information relevant to 2021.