Back to Blog
10 Fun Things to Do in Grenada in Your Spare Time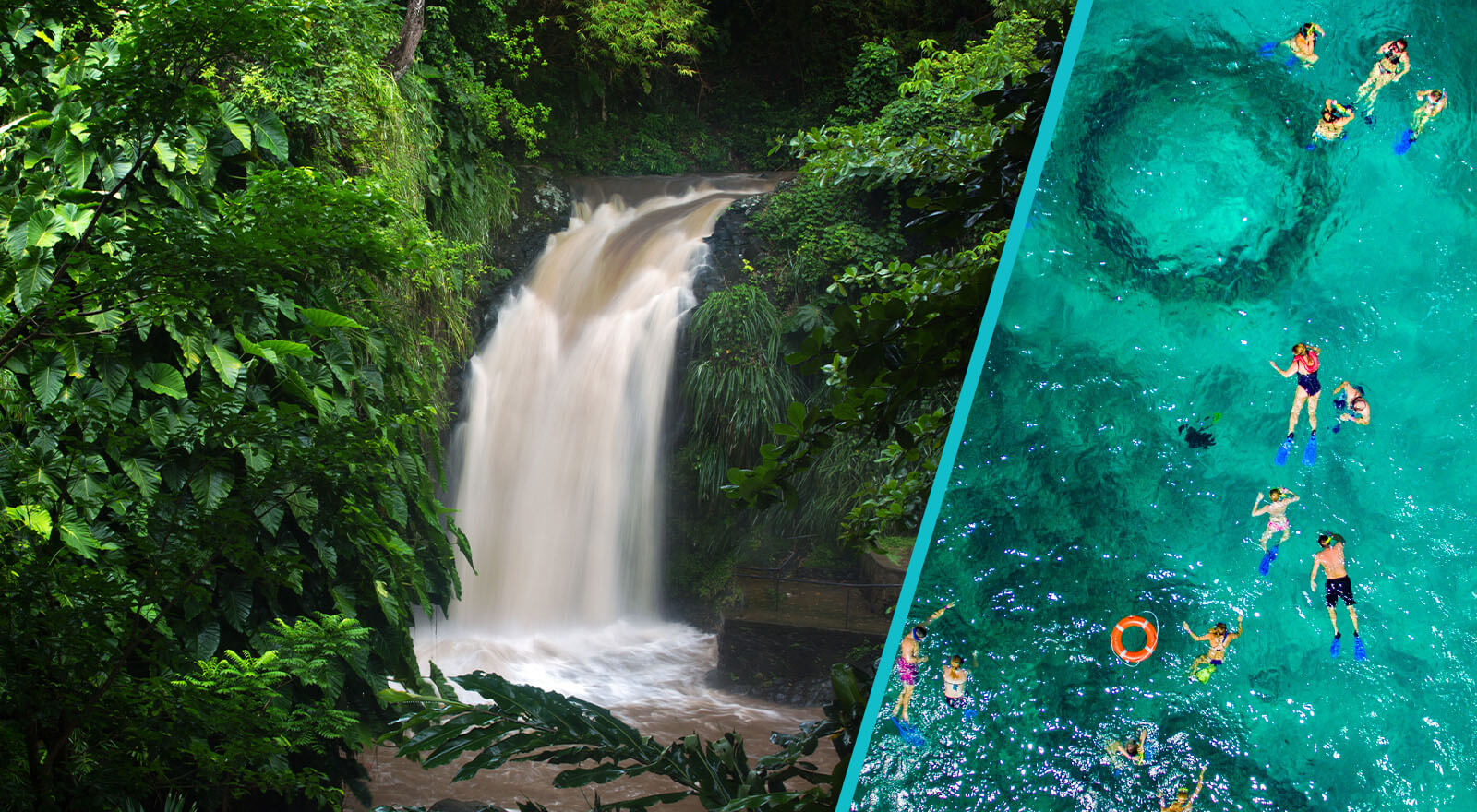 Stepping foot in Grenada for the first time can be a little intimidating, whether you'll be staying for a few years while you attend school or are just visiting for a quick vacation. During your free time, you might be tempted to catch up on some favorite TV shows or dive into a new book. But you'll also want to seek out experiences unique to your new destination.
The good news is there are plenty of exciting things to do in Grenada during your downtime. You just have to figure out which activities are most worth your while. We'll help get you started with this list of ideas, and you'll become more familiar with the island in no time.
Get acquainted with the island of Grenada
If you've never experienced the Caribbean for yourself, there are miles and miles of beauty to get acquainted with on the island of Grenada. Jeffrey Bates, director of admissions at SGU, notes that the 124-square-mile island is located about 200 miles northeast of Venezuela, and it's populated with awe-inspiring rainforests, mountains, and beaches.
"It's one of the most beautiful places in the world," Bates muses.
"It is one of the most beautiful places in the world."
Living in a place like Grenada certainly calls for a few general lifestyle adjustments. For example, non-natives have found a need to re-map their views on things like seasons, shopping trips, interactions with wildlife, and even time—the slower pace of "island living" can be somewhat foreign to those used to the hustle and bustle of the continental western world.
Dariece Swift, writer and co-founder of the travel agency Goats on the Road, was entirely unfamiliar with Grenada before moving there with her partner for an extended job opportunity. They found it unexpectedly easy to adjust and explore. "Eventually, we started to make friends with locals and would find new and exciting places to go from them," Swift says.
She notes that if you're open to making the most out of your experience in Grenada, the sights, sounds, celebrations, and cuisine of the island can sweep you off your feet.
10 exciting things to do in Grenada
From taking in the rich culture to soaking up everything Mother Nature has to offer, consider these activities to your list of things to do in Grenada.
1.      Enjoy a water adventure
There are few destinations more suitable for folks who enjoy the ocean. "The island of Grenada is really well known for all of the water activities that it has," Bates says, noting that there are ample opportunities to go snorkeling, kayaking, sailing, scuba diving, and more.
Once you drift below the surface of the ocean, you can be sure you'll find something exciting. In addition to the breathtaking aquatic life, there may be some unexpected surprises. "There's a local artist who has these sculptures that he buried and created a dive site for," Bates explains. He also mentions numerous shipwrecks throughout the island that divers can explore.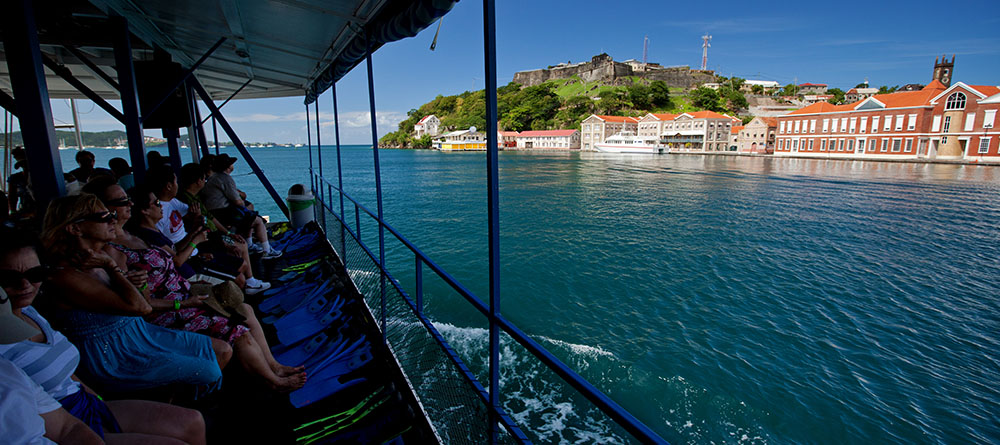 2.      Get lost
For a small island, there is a lot to explore in Grenada. Hitting the road is a great way to make sure you see as much of it as possible. "Everyone should take a drive around the island," Swift urges. "And don't worry if you get lost—it's all part of the fun!" She recommends packing some food for a beach picnic because no matter where you end up in Grenada, there will always be an opportunity to sit down and take in the scenery.
"Everyone should take a drive around the island. And don't worry if you get lost—it's all part of the fun!"
Before setting off on your drive, though, make sure you've gone through all the necessary procedures. You'll need to obtain a Grenadian license by heading to the local police station, presenting your international license, and filling out a basic form.
3.      Go on local food tours
Grenada is known as the Spice Island, thanks in part to its status as a major exporter of nutmeg. Natives and non-natives alike consider nutmeg ice cream a must-try. You'll also come across fiery stews, fresh seafood, and an array of different traditional dessert options.
You'll be able to try a range of ready-to-eat foods made locally, and some of the manufacturers even let visitors have a behind-the-scenes peek. Swift suggests checking out the tours available at Belmont Estate and River Antoine Rum Distillery.
4.      Go island hopping
While there are plenty of activities to keep you busy on the main island, most visitors note that you won't want to miss out on the opportunity to visit some of the neighboring spots. You can travel by ferry to Petite Martinique and Carriacou.
The US News & World Report highlights these island-hopping trips as a nice opportunity to escape to a serene Caribbean landscape in which you likely won't run into other visitors.
5.      Hike the trails
If you enjoy the outdoors, then you'll want to make sure to take advantage of the gorgeous, winding trails throughout Grenada. The rainforests provide some especially breathtaking scenery. "There are about seven different beautiful waterfalls you can hike to," Bates notes.
And there are even options for solo travelers who may be nervous about hitting the trails alone. Grenada Hash House Harriers, for example, is a group that meets every Saturday afternoon for a fun walk, run, or hike in different locations around the island. The weekly meetup invites hikers of all fitness levels to join.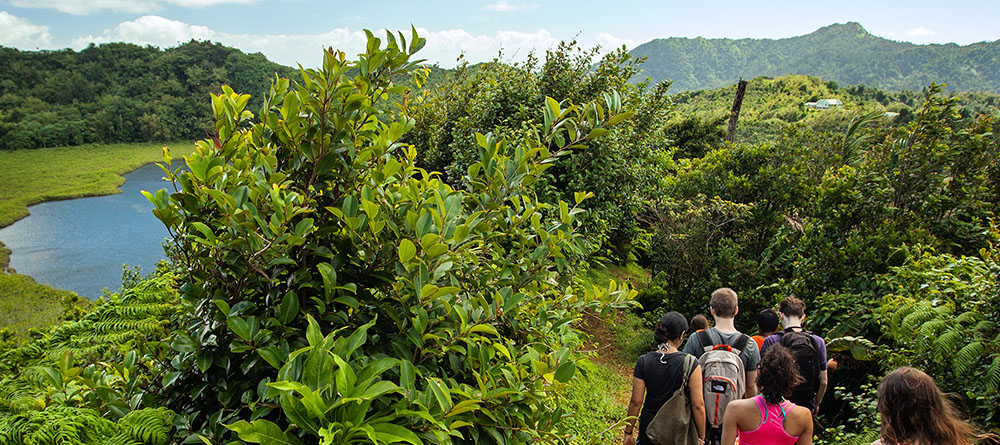 6.      Try your hand at "liming"
"Liming is a huge part of Grenadian culture," Swift explains. "It's the art of doing nothing—with someone." The term itself is derived from the concept of having nothing more demanding to do but squeeze limes under a tree and enjoy the scenery.
These impromptu get-togethers take place everywhere, from the beach to someone's front porch. Swift notes that food and drink are often shared when locals lime, so be sure to bring an appetite.
7.      Treat yourself to some tunes
Grenadians love music, particularly calypso and reggae. One of the best ways to enjoy the musical roots of the island is the Pure Grenada Musical Festival. This three-day event takes place in April and features some of the best artists in the area.
"The local talent in Grenada is incredible!" Swift says. "Listen to one of the many bands at numerous restaurants around the island or at a concert. I celebrated my birthday at a dinghy concert, and it was amazing." Dinghy performances take place on a tugboat and all attendees float up in dinghies, the small boats that larger ships bring along to go ashore.
8.      Live it up during Spicemas
"If you visit in August, then definitely partake in the carnival celebrations," Swift recommends. Grenada's annual carnival is called Spicemas, a 10-day celebration commemorating the end of slavery in the Caribbean.
Spicemas shares some similarities with other celebrations throughout the Caribbean: parades, music, costumes, and competitions. Attendees get to experience a number of different rich traditions from the Grenadians' African heritage, mixed with what they've learned from the French, along with existing rituals from the natives who inhabited the island long before anyone else.
This days-long event is how the Grenadian people celebrate the freedom of those who were once enslaved by upholding the longstanding traditions of the culture.
9.      Give back
It's clear the island of Grenada has a lot to offer its visitors. If you're eager to find some opportunities to give back to the community while you're there, you can find a few different options. "Volunteering your love and time at the Bel Air Children's Home or at the Grenada Society for the Prevention of Cruelty to Animals (GSPCA) are great ways to spend a few hours," Swift says.
You can also find opportunities to work as a research volunteer for Ocean Spirits, an organization that strives to protect the leatherback sea turtle population.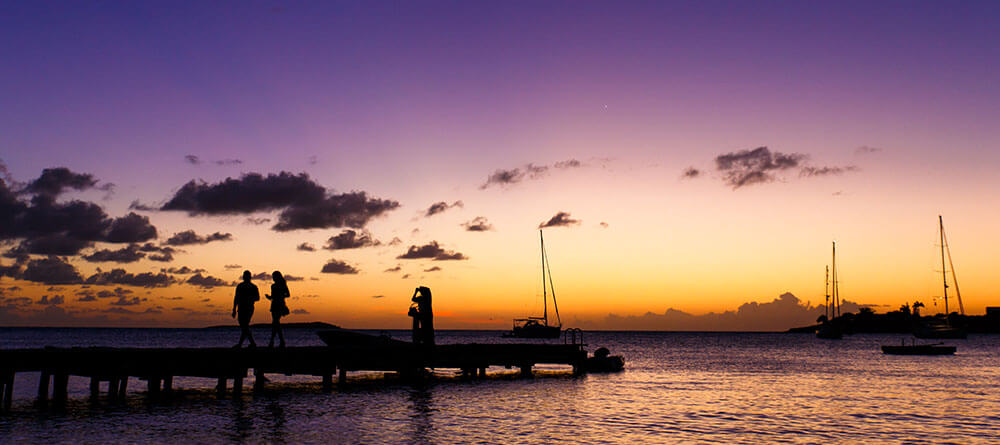 10.  Take in the sunset
This one might seem obvious, but Swift notes that there really is nothing like watching the sun dip below the Grenadian horizon at the end of the day. Grande Anse Beach is a great place to do this, but you may also discover a spot all your own. "That's the great thing about Grenada," Swift says. "There are enough hidden gems for everyone to have ones they like to keep to themselves."
"That's the great thing about Grenada—there are enough hidden gems for everyone to have ones they like to keep to themselves."
The island gifts natives and visitors with its breathtaking beauty each day—and watching the slow unfolding of the sunset each evening, Swift notes, becomes the perfect exhale at the end of a day well-spent.
Relax and recharge in Grenada
It's clear you won't have to worry about running out of things to do in Grenada. Whether you have an itch to seek out new adventures or prefer to lime like a local, there will always be something to suit your preferences on the island.
If you're eager to get a true taste for the culture of Grenada, there's even more to explore when it comes to local cuisine. Grenada is home to all sorts of delicious dishes you won't find anywhere else. Learn more about some of the delicacies you can experience in our article "12 Grenadian Foods Every Island Transplant Should Try."
*This article was originally published in 2018. It has since been updated.