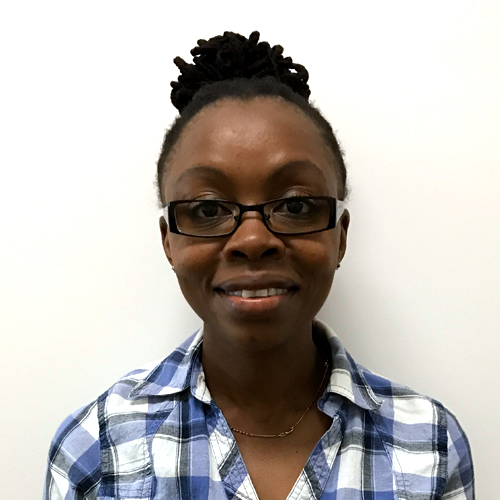 Anna Maro, MD
Graduation Date: 2017
Tanzania
Drexel University College of Medicine/Hahnemann University
Internal Medicine
The improbable, incredible journey of Anna Maro will now wind through Philadelphia—just where she hoped it would. On Match Day, Ms. Maro learned that she was headed to the internal medicine residency program at Drexel University—her number one choice.
"I opened up the email and just jumped for joy," she said. "I screamed so loud that my neighbor came from downstairs thinking something was wrong. I was so happy though."
Born and raised in Tanzania, Ms. Maro immigrated to the United States before college. Her mother had passed away a few years prior, and while attending the University of Massachusetts, her father succumbed to cancer. They had called her "little doctor" as a child, and Ms. Maro would not be denied her or their dream, not even as she was forced to work a full-time job and to live in her car for eight months to make ends meet.
She graduated from UMass with a Bachelor of Science in biology, and enrolled at St. George's University in the fall of 2013. Her desire to land at Drexel was solidified during a visit to Philadelphia during her first clinical training year. It had everything she wanted in a program.
"It's a university program with several fellowship opportunities, and at the same time, I get to help the underserved, which is my passion," Ms. Maro said.
Of following her dreams and becoming a physician, Ms. Maro said, "My parents would be very proud. It was hard, but I had this dream that I wanted to accomplish, so I went to work, I went to school, and I smiled like everything was fine. I kept pushing and never gave up."
Published April 2017
Find out if St. George's University is right for you.
https://www.sgu.edu/wp-content/uploads/2020/02/sgu-logo-grenada.svg
0
0
dbriggs
https://www.sgu.edu/wp-content/uploads/2020/02/sgu-logo-grenada.svg
dbriggs
2017-04-26 16:47:08
2021-02-25 20:03:06
Anna Maro, MD