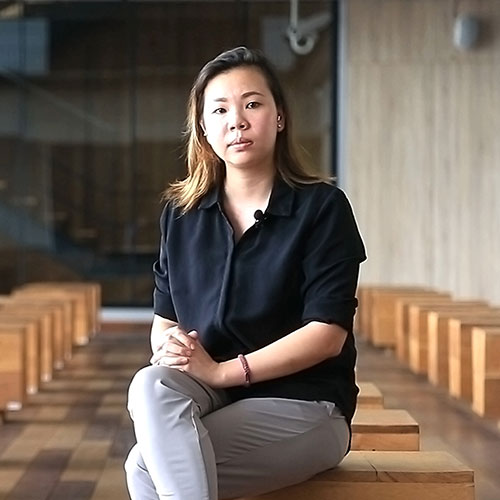 Boonyanuth Maturostrakul, MD
Graduation Date: 2017
Thailand
Zucker School of Medicine/Northwell
Nephrology Fellow
Flanked by her parents on graduation day, Dr. Boonyanuth Maturostrakul was overjoyed not only about what she had accomplished but the direction she was headed. In the summer of 2017, Dr. Boonyanuth began an internal medicine residency at Lincoln Medical and Mental Health Center in New York City—her top-choice program.
A product of Mahidol University International College, Dr. Boonyanuth enrolled in St. George's University's Keith B. Taylor Global Scholars Program on a partial scholarship. The program allowed her to complete her first year of studies at Northumbria University in Newcastle, United Kingdom, before continuing on to Grenada and then the United States for her clinical training.
"I liked the adventure," she said. "I really wanted to travel, and to come to the States, to Grenada, and to have spent my first year in England, it was such a dream."
Dr. Boonyanuth remained dedicated throughout her tenure as a student at SGU, graduating cum laude in 2016. She said that SGU provided her with a "good basic science background," which allowed her to pass her board exams and practice in the United States.
Grenada was the perfect backdrop for her to strive toward and reach her goal of becoming a physician.
"Grenada is so beautiful," she said. "I liked exploring the island, going to the waterfalls, and going to the beach. The campus is so pretty. In your free time, you can just watch the ocean and relax your mind."
For Thai students who are considering their next step, Dr. Boonyanuth said, "If you try hard enough, your dreams will come true."
Published October 2017
Find out if St. George's University is right for you.
https://www.sgu.edu/wp-content/uploads/2020/02/sgu-logo-grenada.svg
0
0
bpmauser
https://www.sgu.edu/wp-content/uploads/2020/02/sgu-logo-grenada.svg
bpmauser
2017-10-10 20:43:43
2022-04-21 12:40:28
Boonyanuth Maturostrakul, MD