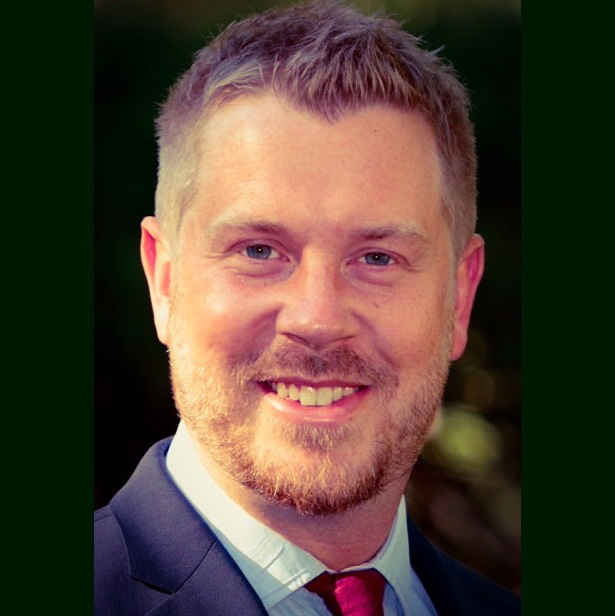 Darren Cuthbert, MD, MPH
Graduation Date: 2016
United States
With each hurdle that he cleared, Darren Cuthbert turned his sights toward another—a higher one in the distance. This March, the 2016 graduate of St. George's University achieved yet another goal, accepting a highly competitive emergency medicine residency at Rutgers-Robert Wood Johnson University Hospital. He rejoiced not only for the opportunity to continue his training at a state-of-the-art institution but for taking the final step in his long journey toward becoming a physician.
"Emergency medicine broadly encompasses the exciting aspects across all specialties," Dr. Cuthbert said. "To me, the emergency department is a fun place, free of judgment.  It doesn't matter who you are or where you're from—it's your right to be cared for in the ER; which also shows the humanistic side of medicine.  It just felt like a perfect fit early on."
Matching with such a competitive field validates the hard work and dedication put in by Dr. Cuthbert, who admits to having faced a difficult upbringing while growing up in New Jersey. After being confronted with academic failure following the loss of his father and two battles with cancer fought by his mother, Dr. Cuthbert took to heart the incredible work ethic displayed by his parents. Seeing his mother work three jobs while overcoming cancer helped steer him in the right direction, eventually prompting him to enlist in the United States Army.
While serving in the Army Reserves, he pursued his bachelor's degree from Rutgers University, and also began working as a Unit Clerk at St. Barnabas Medical Center in Livingston, NJ. The introduction to medicine only increased his appetite to care for members of his community. Over his five years at SBMC, Dr. Cuthbert graduated to other roles, including transporter, emergency department technician, and burn technician. He was also a volunteer EMT at Ironbound EMS and UMDNJ-University Hospital, both in Newark, until his acceptance to St. George's University.
Dr. Cuthbert's journey to Grenada began after several emergency medicine residents whom he worked alongside spoke highly of their experiences at SGU. He enrolled in SGU's Master of Public Health program, with a focus on health policy and administration. With the help of the University's award-winning student support services, he graduated magna cum laude and became a member of the Delta Omega Honors Society in Public Health. Dr. Cuthbert earned a spot in the Fall 2012 MD class. A foundation in public health helped him then just as it does now.
"SGU's MPH program opened the door of opportunity for myself and many others," he said. "One of the things I love about medicine today is the increased stress placed on evidence-based medicine; public health is the backbone to this practice. Not only does having an MPH make you stick out as a leader amongst your peers, but it broadens your horizon of the world and medicine—eventually creating a better doctor and scientist."
Throughout his clerkship with SGU, Dr. Cuthbert earned multiple publications relevant to both emergency medicine and anesthesiology. His projects won SGU's Medical Student Research Competition, and he was runner-up at SJRMC research day. Dr. Cuthbert attributes such successes to the knowledge gained from his mentors within the Department of Public Health and Preventive Medicine, led by Dr. Satesh Bidaisee.
At SGU, Dr. Cuthbert believes he gained an international education, with both its curriculum and its student body. "Going to SGU gives you a different mindset. You assimilate to a different culture, and learn from a diverse array of top professors while attaining relationships throughout the world. I can't imagine getting a better academic experience elsewhere."
Dr. Cuthbert continues to take on new challenges. He is in the process of becoming a Fellow of the Academy of Wilderness Medicine, and hopes his story resonates with the children he meets as a part of Big Brothers Big Sisters of America in Newark, NJ. He cherishes the responsibilities that have been handed to him as a mentor and a physician.
"When you treat patients, you see something you love in those people—the good traits, the human characteristics," he said. "It's not really a patient; it's someone's mom, someone's child; brother or sister. You want to treat them like you would want your loved ones to be treated. It reminds you to be careful, diligent, compassionate, and most importantly appreciative of the great gift we've been given."
Published August 2016
Find out if St. George's University is right for you.
https://www.sgu.edu/wp-content/uploads/2020/02/sgu-logo-grenada.svg
0
0
Erin Shaw
https://www.sgu.edu/wp-content/uploads/2020/02/sgu-logo-grenada.svg
Erin Shaw
2016-12-16 21:01:29
2021-01-29 17:49:14
Darren Cuthbert, MD, MPH