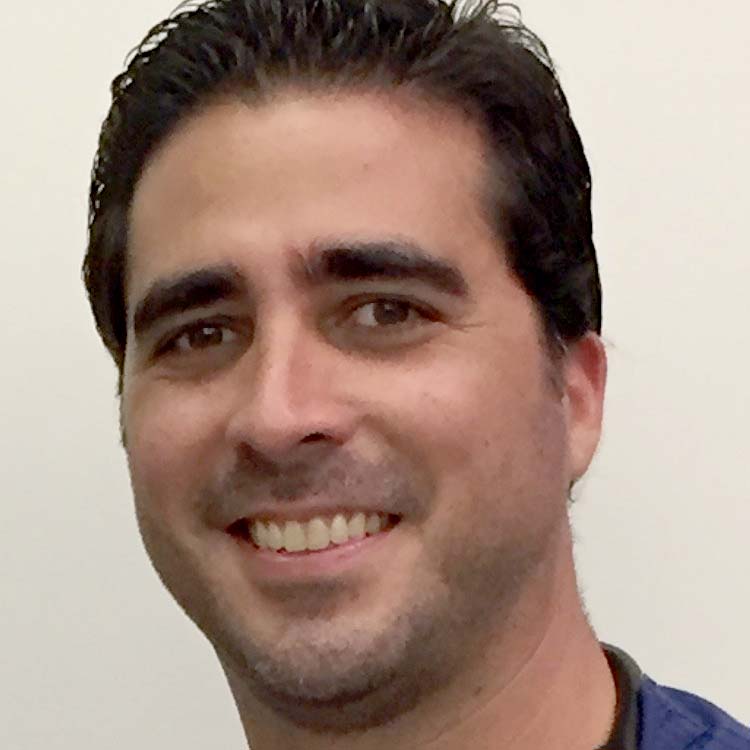 Francisco Torrado, DVM
Graduation Date: 2012
United States
For Francisco Torrado, DVM '12, becoming a veterinarian seemed like the natural thing to do with his life. His mother is a registered nurse and he always loved science and medicine, but it was spending all of his summers on his grandfather's farm in Puerto Rico that solidified his calling to veterinary medicine.
Dr. Torrado's passion for the profession remains as he serves as a Relief Veterinarian at Live Oak Animal Hospital in Vero Beach, FL. The small animal clinic is mainly dedicated to cats and dogs and has allowed him to utilize his training and expertise with emergency and critical care cases for the past three years.
After graduating from high school, Dr. Torrado attended the University of Puerto Rico's Mayaguez campus, graduating in 2002 with a bachelor's degree in animal industry. In 2008, he enrolled at the School of Veterinary Medicine at St. George's University. A huge sailing enthusiast, Dr. Torrado bought and lived on a sailboat while attending classes for his last three years at SGU, allowing him to enjoy Grenada and the region by land and by sea.
"My experience at SGU was amazing. I felt completely prepared to enter the veterinary profession, maybe even more so than my US counterparts," praised Dr. Torrado. "Being in a different country and having to learn about a different culture really helped me to become more compassionate to my clients and patients. All that I learned during my time at SGU played a substantial role in my overall success as a veterinarian."
Dr. Torrado enjoys visiting Grenada every chance he gets, annually sailing from Florida to Grenada to visit friends and professors at SGU and to celebrate in the popular Grenada Sailing Festival. On his last trip to Grenada, he got engaged to his fiancée, Haley, at the Aquarium Restaurant on island. His fiancée, who he met during his year of clinical training at the University of Florida, loved Grenada so much they decided to return in November 2015 for a beach wedding.
"There have been several of us that have come back to celebrate our weddings in Grenada," shared Dr. Torrado. "It is another one of the reasons this island is so wonderful. The University, the community, the people, and the island itself just keep calling you back."
While preparing for his wedding, Dr. Torrado and two of his classmates also participated in a Grand Round. He felt it was the perfect opportunity to give back and share his experiences with the future veterinarians. He spoke of how SGU played a major role in how he got to where he is today and answered their questions on internships and what to expect after graduation.
"It is important to stay true to yourself," advised Dr. Torrado. "Not everyone is meant to be a surgeon; some of us were meant to be general practitioners and I love what I do. At one point I thought I wanted to be a surgeon but I realized I liked being around clients and talking to them and building a relationship with patients and the people that own them. General practice allows me to do all of that and I think that I have fulfilled all of my dreams."
Published April 2017
Find out if St. George's University is right for you.
https://www.sgu.edu/wp-content/uploads/2020/02/sgu-logo-grenada.svg
0
0
bpmauser
https://www.sgu.edu/wp-content/uploads/2020/02/sgu-logo-grenada.svg
bpmauser
2017-04-10 21:07:58
2021-02-05 03:58:08
Francisco Torrado, DVM