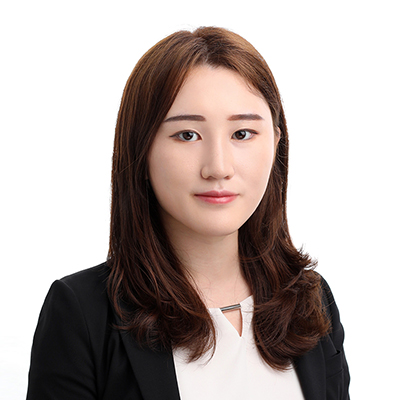 Jisun Won, MD
Graduation Date: 2021
South Korea
Abington Memorial Hospital
Internal Medicine
For Jisun Won, MD '21, medicine runs in her family. Both her sister and father are physicians, exposing her to the profession and influencing her decision to pursue her own medical degree at an early age.
Dr. Won is currently an internal medicine resident at Abington Memorial Hospital in Pennsylvania, a ways away from her hometown of Seoul, South Korea. She shared her journey from med school applicant to residency and provided insight on her experience as an international student at SGU.
St. George's University: What was the application process to SGU like and how did you feel once you were accepted?
Dr. Won: After first hearing about SGU, I attended the information session in South Korea and had my questions answered by a Korean SGU graduate. Then I reached out to the admissions office through the SGU website, filled out the application, and soon afterwards received my acceptance letter. I felt excited and nervous to attend the Caribbean medical school.
SGU: How did SGU help you with your academic achievements and USMLE preparation?
Dr. Won: SGU's systems-based curriculum and BSCE examinations helped me prepare for the NBMEs as well as the USMLE Step 1 examination. The small group sessions were especially helpful and taught me how to take a patient's history and how to do physical exams which prepared me for clinical rotations.
SGU: Did you join any clubs while on campus?
Dr. Won: I mainly participated in activities through Iota Epsilon Alpha Honor Medical Society (IEA) and Christian Student Association (CSA). I formed relationships with other Korean faculties and made great friends by partaking in student clubs.
SGU: Where did you do your core rotations and what was your experience like? 
Dr. Won: I did my core rotations primarily in New York and New Jersey. As the COVID-19 pandemic began during my core rotations, I had no choice but to go back to Korea for a short period of time and participate in virtual rotations. However, SGU was prompt to place me back into in-person rotations in New York, allowing me to graduate on time.
SGU: Why did you choose your specialty?
Dr. Won: I chose internal medicine because it allows me to see a diverse group of patients. I am trained to treat the bread-and-butter diseases of medicine while also coming across the rarer pathologies. As internal medicine residents, we coordinate care amongst different medical and non-medical specialists so that we can ensure the patients receive the proper care they need within and outside the hospital.
SGU: What was your experience with the Match process and how did it feel when you learned you matched?
Dr. Won: As a non-US international medical graduate requiring a H1B visa, the (H1B) match process required extra effort as I needed to identify the hospitals which provided that visa. I utilized residency search tools, hospital websites, and called up all the hospitals to confirm that they were offering the visa for the 2022 Match. But then I finally received the email that I matched. I felt relieved more than anything, knowing that I didn't need to go through the process again.
SGU: How did you feel about Grenada as a study destination for the basic sciences?
Dr. Won: Grenada is a beautiful island, and the campus is an excellent environment to study in. I was particularly thankful that there were adequate study spaces for group and individual study. I appreciated that the school was continually increasing the amount of study spaces and upgrading the existing facilities such as clinical small group rooms, study halls, and gym.
SGU: What advice would you give to students in South Korea considering medical school and why they should consider SGU?
Dr. Won: As a South Korean, coming to Grenada was an exciting challenge. To those South Koreans considering SGU for medical school, I'd like to say that it will require great dedication and sacrifice, but the result of becoming a doctor in the US will pay off all your hard work.
Find out if St. George's University is right for you.
https://www.sgu.edu/wp-content/uploads/2020/02/sgu-logo-grenada.svg
0
0
sstoss
https://www.sgu.edu/wp-content/uploads/2020/02/sgu-logo-grenada.svg
sstoss
2022-07-08 14:13:47
2022-11-17 10:11:29
Jisun Won, MD