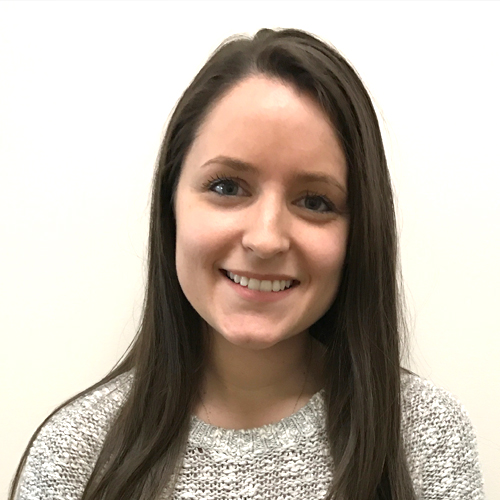 Karolina Bukala, MD
Graduation Date: 2017
Goryeb Children's Hospital at Morristown Medical
Pediatrics
The first time Karolina Bukala visited a hospital, she could fit her new niece in the palm of her hand. She marveled at how the neonatal nurses and doctors carefully built up strength for her sister's first child.
That visit started Ms. Bukala on a path toward becoming a pediatrician. She began her pediatrics residency at Goryeb Children's Hospital at Morristown Medical in New Jersey in 2017.
"I've always worked with children, whether it was volunteering at a children's psychiatric hospital or at a child life summer program," she said. "I'm excited about my residency in Morristown because it's a beautiful, state-of-the-art hospital with all the specialties and it's close to home."
Ms. Bukala was born in Poland and moved to New York City when she was eight. She graduated from St. John's University with a Bachelor of Arts in psychology. At St. George's University, Ms. Bukala dove in headfirst—literally and figuratively. She joined the Pediatrics Club, took part in American Medical School Association, and assisted in the Department of Educational Services. She even published a pediatric head and neck cancer database review and contributed a chapter on intercostal nerve block in Netter's Introduction to Clinical Procedures. In Ms. Bukala's leisure time, she earned her SCUBA certification and took the plunge from the island's array of waterfalls.
Grenada's tranquility contrasted sharply to the city she grew up in, and she said it helped her make the grade—and ultimately graduate.
"Had I gone to school in New York, there are always events going on and places to be," Ms. Bukala said. "At SGU, the absence of distraction allowed me to focus on my schoolwork. Also, I really enjoyed meeting people from all over the world, all of whom were so dedicated to becoming doctors."
Published April 2017
Find out if St. George's University is right for you.
https://www.sgu.edu/wp-content/uploads/2020/02/sgu-logo-grenada.svg
0
0
dbriggs
https://www.sgu.edu/wp-content/uploads/2020/02/sgu-logo-grenada.svg
dbriggs
2017-04-26 16:22:08
2021-01-19 20:24:01
Karolina Bukala, MD