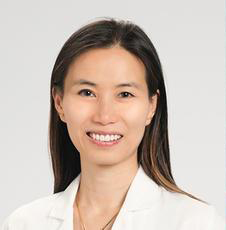 Salvior Mok, MD
Graduation Date: 2004
Hong Kong
Heart Center at Mercy Hospital/Catholic Health, Buffalo, NY
Cardiothoracic Surgery
Undergrad: University of British Columbia
Residency: General Surgery, Rutgers New Jersey Medical School
Fellowship: Cardiothoracic Surgery, Montefiore Medical Center/Albert Einstein College of Medicine; Adult Cardiac Surgery, Yale-New Haven Hospital; Robotic Cardiac Surgery, Cleveland Clinic
What do you most enjoy about your current role?
"What I do is very rewarding because we can really be the difference between life and death a lot of the times. We take the best care of our patients as we can, and they and their family members are very grateful that we help."
Going from law enforcement to medicine is an unusual transition, but you were in fact a police officer before entering medical school. What prompted you to change fields?
"I was with the police force for three years, but eventually felt that I wanted to do something more. As I got further away from being in school, I realized that sooner or later I couldn't go back, so I decided to go to medical school. A friend of mine, Kenneth Yeung, MD SGU '02, who has gone on to be very successful, had good things to say about SGU. I didn't apply to any other school. The decision was easy for me. It's a great alternative not only for people in the US but for people like me from around the world."
You came to Buffalo after training at the acclaimed Cleveland Clinic. How has that experience prepared you for your position at Mercy Hospital and Catholic Health.
"Patients come from all over the world to Cleveland Clinic, which exposed me to diverse and complicated cases. It was a great training environment.
I'm very happy to be here at Mercy Hospital. The cardiology team is excellent and all the partners are wonderful. We work well together, and I feel as though I'm a valuable part of the team. It's been a great experience so far."
How would you describe your SGU experience?
"The campus and the island were really beautiful. I had a great time, and I made some friends who I still keep in touch with. Between the various lectures, the visiting professors, and doing my third- and fourth-year rotations at different locations, I was very well prepared."
Published June 2018
Find out if St. George's University is right for you.
https://www.sgu.edu/wp-content/uploads/2020/02/sgu-logo-grenada.svg
0
0
bpmauser
https://www.sgu.edu/wp-content/uploads/2020/02/sgu-logo-grenada.svg
bpmauser
2018-06-01 20:41:04
2021-01-28 20:19:05
Salvior Mok, MD