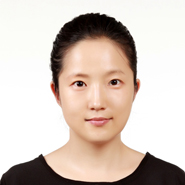 Su Young Park, MD
Graduation Date: 2014
South Korea
Geisinger Community Medical Center – Scranton, PA
Pediatric Hospitalist
On any given day, Su Young Park, MD '14, may be found embracing an infant or young child while at work. As a pediatric inpatient hospitalist at Geisinger Community Medical Center in Scranton, PA, Dr. Park has helped countless children suffering from bronchiolitis, pneumonia, sickle cell anemia, and other ailments, and attended dozens of deliveries to care for newborns until they are discharged.
Just recently, her training came into practice when a baby was admitted to the hospital with intractable vomiting and dehydration, and she was told that the baby was not gaining weight. While initial tests and exams by an outside pediatrician found nothing wrong, the St. George's University graduate's gut kept telling her to probe deeper. She ordered an ultrasound, which determined that the baby had pyloric stenosis, a swelling of a muscle between the stomach and intestines.
"I was so happy that I didn't miss anything," Dr. Park said. "I could have just sent the baby home."
Working with worried parents and patients who, in many cases, cannot speak for themselves, the 37-year-old loves her career, finding the work both challenging and gratifying at the same time. "The best thing about being a pediatrician is I get to work with kids," she said. "I love the work environment. I love working with babies. I love my job."
Originally from South Korea, Dr. Park said she always wanted to be a doctor but felt the pressure when applying to medical schools. "It's virtually impossible to get into med school in Korea," she said, adding that it was as difficult to gain admittance to a US school. While many Koreans opt to obtain their degree in either Poland or the Philippines, Dr. Park decided to go a different route, applying to Caribbean med schools, she said.
"SGU is really well-known among students, especially international students," she said.
Dr. Park came to the US to learn English and to take pre-med curriculum courses to bolster her application. She graduated from her undergraduate college magna cum laude. Once accepted to medical school, she worked diligently to succeed, relying heavily on SGU's large support system—including other Korean students, graduates, and faculty—to help her along the way.
"Culturally, we are very soft-spoken people. But once you become committed to become a doctor, if you have a question, don't be afraid to ask it. You cannot learn everything from a book," Dr. Park said.
As an SGU student, she most appreciated the University's clinical rotation network. SGU's vast network of clinical training sites allows students to gain valuable experience ranging from family practice to specialized fields. Because of that experience, Dr. Park said she felt very prepared to work in American hospitals—from learning hospital infrastructure to using a variety of software programs. She was so successful during clinical training that she was awarded Medical Student of the Year by Jamaica Hospital Medical Center in 2012. The award is given to those students who consistently show excellence in patient care, academic performances, and interaction with the medical team.
In between graduation and starting her residency, Dr. Park was a visiting research scholar at Zucker Hillside Hospital in New York where she was able to publish several articles to add to her credentials. In June 2019, Dr. Park completed her residency in pediatrics at Metropolitan Hospital, a program affiliated with New York Medical College, and went on to become an attending physician at Geisinger.
It was a culmination not only of her own dream but that of her family as well.
"They're really happy," Dr. Park said. "I made it."
Published September 2019
Find out if St. George's University is right for you.
https://www.sgu.edu/wp-content/uploads/2020/02/sgu-logo-grenada.svg
0
0
lchartor
https://www.sgu.edu/wp-content/uploads/2020/02/sgu-logo-grenada.svg
lchartor
2019-09-19 14:48:40
2021-02-03 19:59:46
Su Young Park, MD