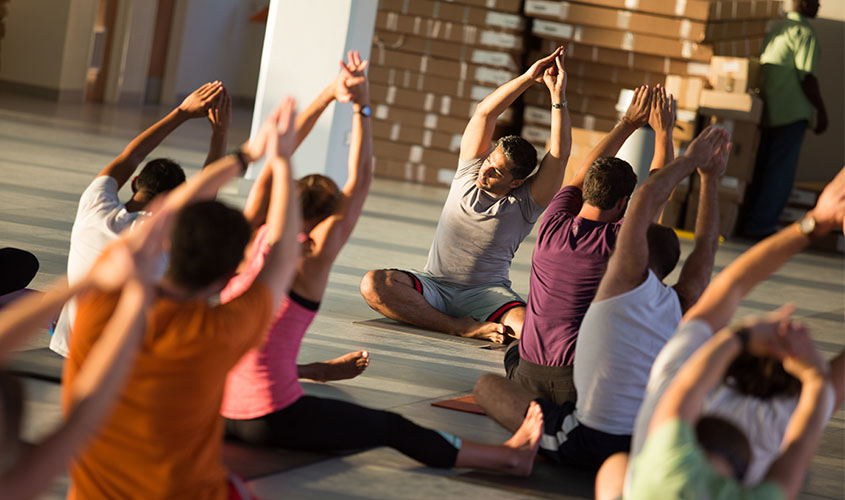 The COVID pandemic has had a significant impact on many people's mental health. Dr. Adria Rodriguez, associate professor in the School of Veterinary Medicine Small Animal Medicine and Surgery and Professional Development, shared helpful ways for students to manage stress and anxiety as a result of the pandemic.
Through the Wellness Domain of SVM's Professional Development Curriculum, students learn beneficial steps they can take in managing this constant change, stress, and anxiety. These steps include:
Remember your ultimate goal and why you are at SGU. Visualize where you will be at the end of this tremendous personal and professional growth journey.
Embrace a growth mindset. Learn from opportunities and/or challenges you may encounter along this journey.
Be kind to yourself by practicing self-compassion. And be sure to be kind to others who may be struggling inwardly.
Practice mindfulness in everything that you do, which will contribute to your growth in self-awareness self-regulation, social awareness, and relationship management.
Replace the words "I should do…" with "I choose to do…"
Practice gratitude. This will result in the attraction of more opportunities in life for which you can be grateful.
Spend time with loved ones (in-person or virtually).
Make time for hobbies and activities which replenish your soul.
Ask for help if necessary.

What resources are available for SVM students to seek additional help?
Counseling services are available via the Psychological Services Center. Telehealth counseling is also available for SVM students via the BCS Group.
You can also reach out to your faculty advisor, professional development faculty mentor, course directors, or any faculty/staff with whom you feel comfortable talking to as well as the Dean of Students office.
The SVM Wellness Committee provides different activities to enhance the students' physical, spiritual, and emotional well-being.
There are many student organizations that enhance students' intellectual well-being.
There are also multiple smartphone apps that can help with meditation, breathing, mood monitoring, and other stress-reduction techniques such as PSC's WellTrack.
– Laurie Chartorynsky
https://www.sgu.edu/wp-content/uploads/2022/10/yoga-845.jpg
500
845
lchartor
https://www.sgu.edu/wp-content/uploads/2020/02/sgu-logo-grenada.svg
lchartor
2021-10-07 15:40:04
2022-10-07 15:41:09
9 Mental Health Tips for Students to Focus on Now