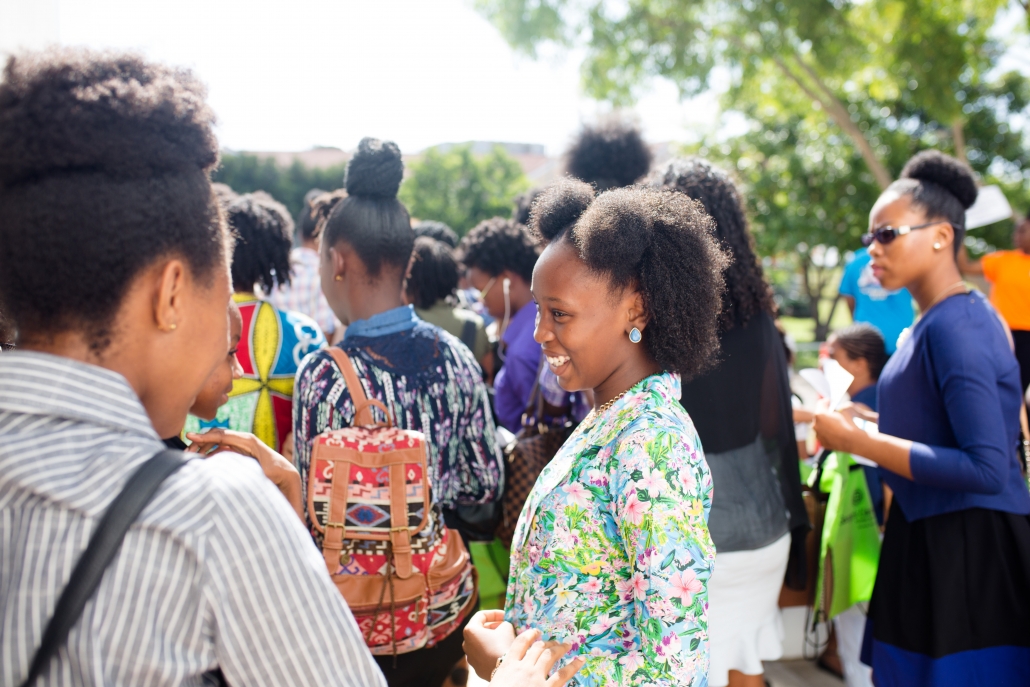 For more than a decade, St. George's University and Rotaract Club of Grenada Career Day has been important not only for the future of Grenadian citizens but for the island as a whole.
This month, the True Blue campus welcomed hundreds of secondary school students and young adults from across the nation to explore a diverse range of career opportunities and the educational tools to help them reach their goals. It allowed attendees to mix with Grenada's industry leaders and other respected professionals in smaller group settings to evaluate how they can develop themselves, their families, and their country.
"St. George's University provides an ideal setting to offer this kind of guidance to students in answering the oft-difficult question of what career to choose, given this constantly evolving and competitive global marketplace," said Colin Dowe, associate dean of admissions at SGU. "It is critical that we encourage our young Grenadians to explore non-traditional and emerging disciplines, which can foster both personal and national development."
The SGU/Rotaract Club Career Day experience featured dozens of presentations utilizing its Career Track System, as well as interactive sessions led by current St. George's University students. Eight different career tracks, ranging from agri-business and fashion to communications and meteorology, were set up in each of the major halls on campus. In addition to presentations for the students, the event featured the popular and informative Parents Session led by Mr. Dowe. The special session covered a range of topics—from financing your education to responding to the challenges faced by today's students.
"I'm elated that SGU offered a special Parents Session at Career Day," said Camme Roberts McIntosh, a Cherry Hill resident and mother of three. "I found the discussion on letting go and allowing your child to make their own decisions most helpful. It's easier said than done when dealing with my eldest son, but I'm learning how to step back, release the reins a little bit, and trust him."
"This is our second time coming to the Parents Session," stated Petal Duncan from Laborie, St. Paul's. "My husband and I were here last year when our daughter attended Career Day. We thought it was informative then and found it even more valuable this time around. There's something very comforting about knowing you're doing all you can to help prepare your child for university life and their future career. We thought it was important to be here and our daughter felt so too—in fact, every parent should be here."
By holding Career Day, SGU's goal is to assist students and parents in making informed career choices and motivating them along their journey towards educational and career fulfillment. As the largest private employer in Grenada, the University makes a point to fulfill its mandate as a good corporate citizen, embracing the opportunity to equip students with the tools to build a successful career path.
– Ray-Donna Peters
https://www.sgu.edu/wp-content/uploads/2019/09/Career-Day-845-x-500-main.jpg
500
845
lchartor
https://www.sgu.edu/wp-content/uploads/2020/02/sgu-logo-grenada.svg
lchartor
2019-09-18 21:14:14
2021-02-25 21:15:58
Career Day Helps Students Choose Path Toward Successful Future