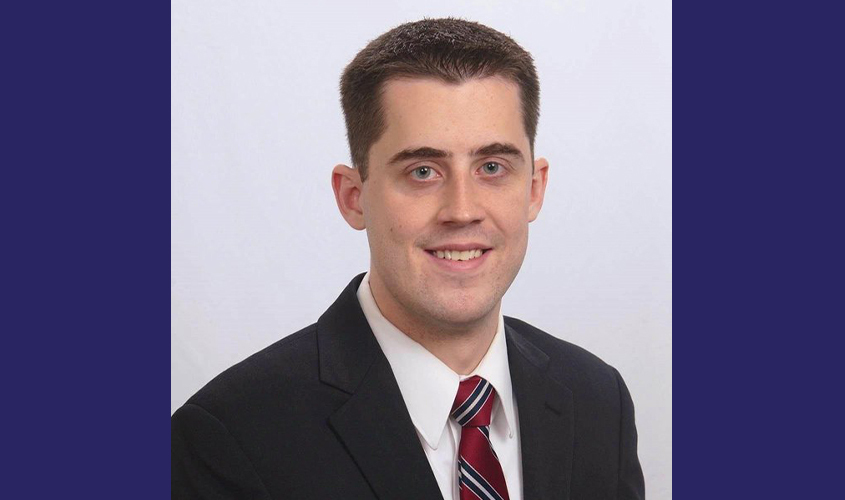 As someone who has suffered from congenital heart disease and survived five heart surgeries, Thomas Glenn, MD '16, is now in a unique position as an up-and-coming pediatric heart surgeon. Today, Dr. Glenn is a PGY-5 pediatric cardiology fellow at UC San Diego – Rady Children's Hospital, dedicating his life to taking care of and managing pediatric patients with both congenital and acquired heart disease, all while inspiring them to live their lives to the fullest.
"Luckily for me, I had many amazing cardiologists—one specifically during my teenage years, and she was one of the most inspiring individuals I've known," said Dr. Glenn. "She took the time to ask me how I was doing, ask what my long-term goals were, and even encouraged me to live my life to its fullest potential without any restrictions."
Growing up with congenital heart disease in the 1990s was much different than it is today. Back then there was no social media and no long-term outcome data to show that patients do well in the future and could go on to live normal lives.
However, having undergone five heart surgeries himself, the St. George's University graduate knew from an early age exactly what he wanted to do with his future. His chosen field would be pediatric cardiology, a field he had been exposed to since birth. He knew that he could train in this field and have the opportunity to take care of and inspire patients like himself that needed that kind of encouragement in their life.
"I actually first told my parents when I was 10 years old that I wanted to become a pediatric cardiologist so that I could help encourage and motivate individuals like myself," he said. "Thanks to everything my cardiologist taught me and instilled in me, I knew this was possible and I made it happen."
He has made that prediction come true, yet the path to getting there wasn't so straightforward. Born in California, Dr. Glenn's family moved around often. He ultimately settled in Arizona where he attended the University of Arizona in Tucson, obtaining a Bachelor of Science in health sciences with a degree in physiology. Later, after having difficulty getting interviews at medical schools in the US, he chose to apply to SGU, where he could begin training at medical school immediately after graduating college, rather than taking more time off.
"I had a great experience at SGU," stated Dr. Glenn. "I was especially impressed with many of the outstanding professors, who also taught at US medical schools as well. And while it was certainly nerve wracking trying to move to another country and start medical school all within a week, I was surrounded with an incredible group of friends, many of whom I am still close with to this day."
Grateful for their support back then, today Dr. Glenn lends his support to those same colleagues as many of them who are currently training in the New York, New Jersey and Pennsylvania area have been impacted by COVID-19. He explains that being part of the medical community during this pandemic has been both eye-opening and humbling, even though he has been lucky enough to work with a patient population that has not been greatly affected by the virus.
"While I have only had a few patients with congenital heart disease that have been impacted by COVID-19, I am continuously inspired by everything my colleagues have been able to do for their patients," said Dr. Glenn. "It is always a big reminder that, no matter what field or specialty you go into, what schooling or education you have behind you, or what your position at your institution is, we are all in this together and we need to continue to stick together to get through these tough times."
In spite of the present global health crisis, the future continues to shine brightly for Dr. Glenn. Currently on track to finish his pediatric cardiology training in June 2021, he then plans to apply for a fourth-year fellowship in pediatric heart failure and transplantation.
"I am also involved in many national and worldwide collaboratives," added Dr. Glenn. "We're looking at improving the outcomes for patients living with single ventricle physiology, something that has a special place in my heart. I am extremely excited for what is to come, and I look forward to everything the future has in store for me."
— Ray-Donna Peters
https://www.sgu.edu/wp-content/uploads/2020/08/Tom-Glenn-845-1.jpg
500
845
lchartor
https://www.sgu.edu/wp-content/uploads/2020/02/sgu-logo-grenada.svg
lchartor
2020-08-10 13:39:41
2020-08-10 13:40:39
From Pediatric Heart Patient to Pediatric Heart Doctor: Meet SGU Grad Thomas Glenn, MD '16