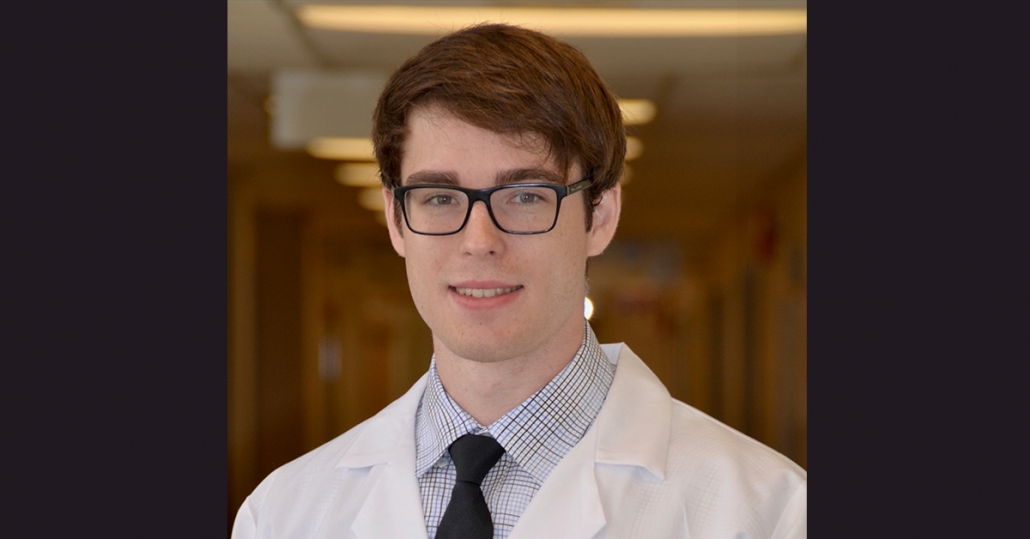 Dr. Tanner Storozuk, a 2019 graduate of St. George's University, traveled far and wide to pursue his dream of becoming a physician. Now, the Canadian native is working in the field as a pathology resident at the University of Chicago.
"It's hard to identify the specific moment when I knew that I wanted to become a doctor," he said. "It's one of those things that's was ingrained in me from a young age."
Dr. Storozuk grew up in Winnipeg, Manitoba, and received his degree from the University of Manitoba. Though undergraduate students couldn't pursue a traditional "preclinical" track, he tailored his courses to ensure he'd be well prepared to take the MCAT. Like many Canadian students, he first considered medical schools in Manitoba.
But then St. George's crossed his radar—in a fairly untraditional way.
"My mom was walking our dog, and ran into a friend whose son was studying at SGU," he said. "He had a great experience, so I started researching Caribbean medical schools. I ultimately selected SGU because of its long history of success in preparing students for the step exams and for residencies."
Dr. Storozuk participated in the St. George's University School of Medicine/Northumbria University 4-Year MD Program (then the Keith B. Taylor Global Scholars Program), which allows St. George's students to spend their first year of medical school at NU in the United Kingdom. The program's small class size and the opportunity to study medicine abroad were particularly attractive.
"It was really special because we were just a group of 80 people," he said. "It enabled me to develop close relationships with both my professors and the other students."
Dr. Storozuk was first exposed to pathology during his third-year surgery rotation. He decided to pursue a residency in the specialty after completing a pathology rotation with Cleveland Clinic Florida, a branch of the Ohio-based medical center that operates several locations in the Sunshine State.
He applied to dozens of residency programs through the Match process but hoped to end up in Chicago, given that he'd also completed clinical rotations there in his third and fourth years of medical school.
"Chicago has multiple programs that have reputations for producing successful residents, fellows, and pathologists," he said. "The people at the University of Chicago are incredibly nice—and having already lived there, I couldn't be happier with my match. Plus, Winnipeg is just a two-hour plane ride away."
Dr. Storozuk's journey has given him a perspective that others considering careers in medicine may find valuable. "I would tell future applicants that St. George's does a great job of preparing you to succeed beyond medical school," he said. "More and more SGU grads are entering US residency programs every single year—and if you haven't met an SGU grad yet, you will eventually."
https://www.sgu.edu/wp-content/uploads/2019/10/Storozuk-featured-845-x-500.jpg
500
845
lchartor
https://www.sgu.edu/wp-content/uploads/2020/02/sgu-logo-grenada.svg
lchartor
2019-10-17 21:00:50
2021-02-25 21:16:01
SGU Helped 2019 Graduate Succeed "Beyond Medical School"