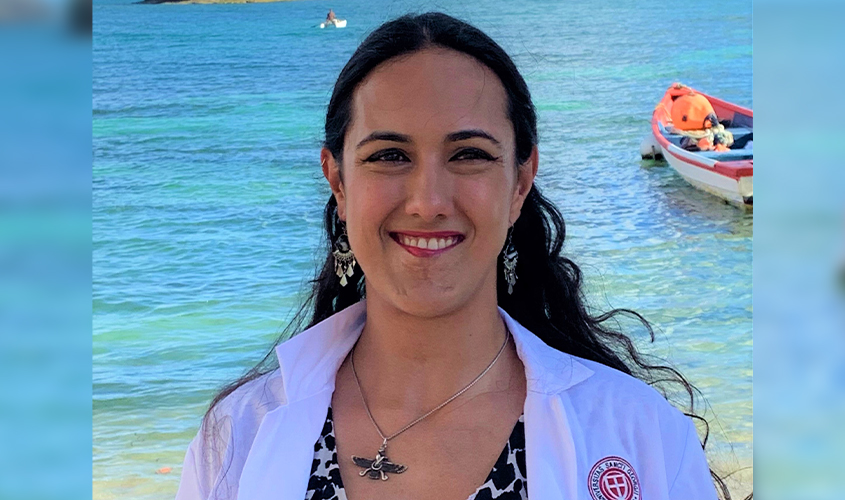 As a former pediatric patient, Ava Omidvar has spent many years in and out of hospitals—to the point where she considers them to be her second home. Through the tireless efforts of her medical teams, she's been given a second chance at life, and for the sake of her own patients, she's committed to making the most of it.
For her dedication to emergency medicine, Ms. Omidvar recently received the scholarship award for International Medical Student of the Year by the American Academy of Emergency Medicine and Resident and Student Association.
"The award came as a complete surprise to me," stated Ms. Omidvar. "I had no idea I was nominated but I felt incredibly honored to be noticed in such a positive way. Getting this award has provided me with even more motivation to continue this path I have chosen—not only to help those most vulnerable, but to also help those who come after me."
It was given in recognition of her leadership and service as the president of the Emergency Medicine Club at SGU; her research project SAVED: Starting the Conversation of Death for Healthcare Providers, which she presented at the CENTILE conference in Washington DC; and her advocacy for policy topics relevant to the specialty of emergency medicine.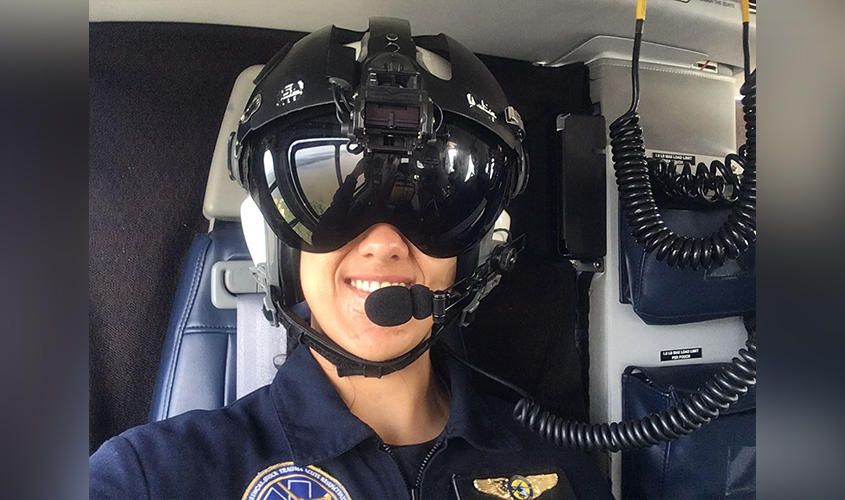 "The desire for giving through medicine is a lifelong passion that has guided me throughout my life," said Ms. Omidvar, a third-year medical student at St. George's University. "It has inspired me to take advantage of every educational avenue, job opportunity, and volunteer project available to me. These combined experiences have helped me turn my passion into expertise and my dreams into a reality."
Currently studying for the USMLE Step 1 exam, Ms. Omidvar looks forward to starting her clinical rotations and getting back into the field as a volunteer firefighter and paramedic. Her plan is to use what she's learned during her time at SGU to achieve her dream of becoming a pediatric emergency medicine physician in order to provide improved care to her community during a time when healthcare professionals are needed the most.
"My passion for medicine has taken me from the back seat of an ambulance in Baltimore, all the way to a small clinic in Kampala," shared Ms. Omidvar. "From a classroom in Boston, a government facility in Maryland, a MEDEVAC helicopter over Washington, DC, to the clinics and hospitals of the beautiful country of Grenada. At each turn, I have come face-to-face with the patients and people who inspire me to continue this journey."
– Ray-Donna Peters
https://www.sgu.edu/wp-content/uploads/2021/03/Omidvar-845.jpg
500
845
bpmauser
https://www.sgu.edu/wp-content/uploads/2020/02/sgu-logo-grenada.svg
bpmauser
2021-03-24 01:44:10
2021-03-24 01:47:58
SGU's Omidvar Named International Medical Student of the Year