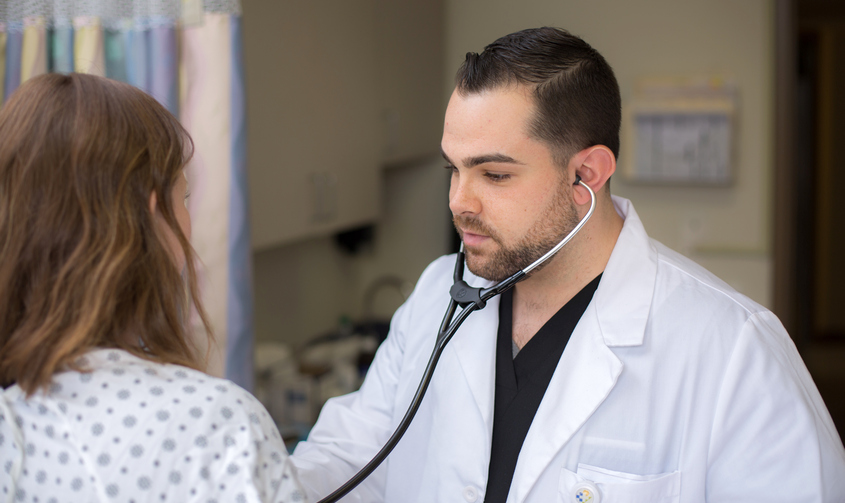 St. George's University has finalized agreements with seven new hospitals across the United States, including several in California as well as a new venue into the South that will allow for third-year medical students to receive core clinical training during a crucial time in healthcare.
The hospitals that will now be designated as SGU clinical sites include:
Baton Rouge General Medical Center in Baton Rouge, LA
Doctor's Medical Center in Modesto, CA
Hemet Valley Medical Center in Hemet, CA
MacNeal Hospital in Maywood, IL
Mission Community Hospital in Panorama City, CA
Westchester General Hospital in Miami, FL
Wyckoff Heights Medical Center in Brooklyn, NY
Each hospital will offer a range of core rotations for third-year students including: internal medicine, emergency medicine, pediatrics, family medicine, OB/GYN, surgery, and/or psychiatry. The hospitals will also offer students elective rotations; more information on electives available at each hospital will be forthcoming.
"The new clinical sites offer placement for all students, but especially for those who hail from Florida, California, Louisiana, or nearby states, who would like to continue their clinical training closer to home," said Daniel D. Ricciardi, dean of clinical studies for SGU's School of Medicine. "In addition, given that each hospital has a residency associated with it, a clinical placement could also lead to opportunity to audition and interview for residencies in any of these hospitals for our students—that's the key."
With accredited programs in emergency medicine, internal medicine, surgery, obstetrics, and pediatrics—in addition to electives that span the gamut—Wyckoff Heights Medical Center is ready for SGU students to enter its doors for continued medical education, said Dr. Ken Freiberg, vice president of medical education at the institution.
"We are really looking forward to this," Dr. Freiberg said. "We are going to probably have approximately 100 SGU students at our institution for clinical training by September or October."
Following rotation fulfillment, students will be encouraged to apply for the highly competitive residency programs at the hospital, he added.
This year, more than 1,100 SGU grads matched in residency programs that span internal medicine to pediatrics, emergency medicine, surgery, and anesthesia, among other specialties.
SGU has developed longstanding relationships with many hospital and clinical center partners in the US and United Kingdom. The additional clinical sites boost SGU's clinical network to more than 60 locations across the US, with another 17 clinical sites in the UK.
In 1999, SGU's School of Medicine inaugurated a system of clinical centers to add to its already impressive list of affiliated hospitals. A clinical center is defined as a hospital, or group of hospitals, able to provide at least four core rotations and train 80 to 100 students at all times while providing sub-internships, primary care rotations, and electives.
View SGU's list of affiliated hospitals and clinical centers on our website.
"Our clinical rotations allow our students to gain knowledge of different patient populations in a variety of settings and environments, offering valuable hands-on experience as they complete their final two years of medical studies," said Dr. Richard Liebowitz, vice chancellor at SGU. "These clinical site additions allow SGU to expand upon a system that has proven successful not only in the education of our medical students, but also in creating a community for students to thrive. We are thrilled to add these new locations to our broad clinical network."
Incoming third-year students will be able to apply for clinical rotations at each of the hospitals starting in September. For more information, please email Dean Ricciardi at dricciardi@sgu.edu.
 – Laurie Chartorynsky
https://www.sgu.edu/wp-content/uploads/2020/07/clinicalrotiations-stock-845x500-1.jpg
503
845
lchartor
https://www.sgu.edu/wp-content/uploads/2020/02/sgu-logo-grenada.svg
lchartor
2020-07-24 13:56:40
2020-07-24 14:07:50
St. George's University Adds New US Clinical Sites for Medical School Student Core Rotations