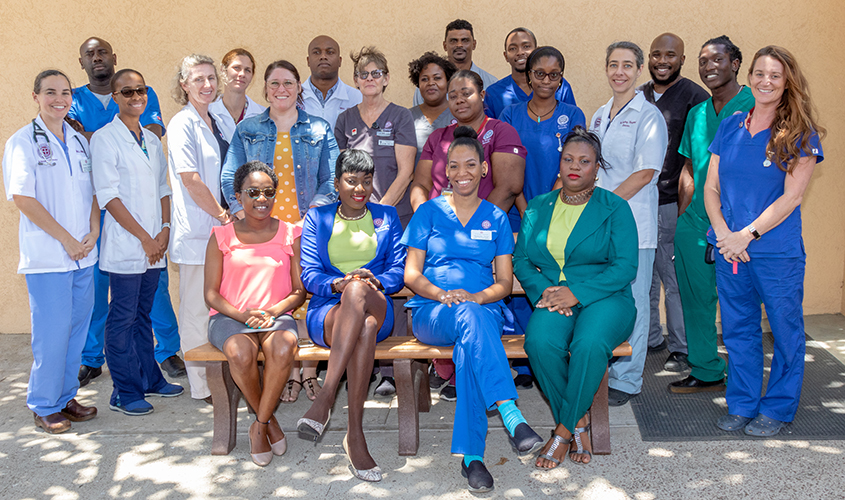 Satisfying approximately 900 standards of excellence set by the American Animal Hospital Association (AAHA), the Small Animal Clinic (SAC) at St. George's University has been accredited by the AAHA through 2022, having earned the full three-year term for re-accreditation.
SAC Director Dr. Wayne Sylvester, DVM '04, and his team were notified of the re-accreditation following the AAHA's site visit in January, during which the clinic was evaluated on standards such as patient care, surgery, exam facilities, medical records, laboratory facilities, emergency services, dental care, diagnostic imaging, anesthesiology, pharmacy, and continuing education.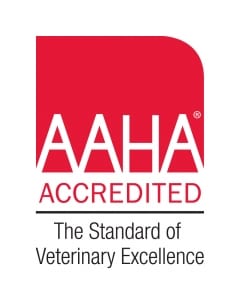 "This successful re-accrediitation site visit brought immense joy to our team," Dr. Sylvester said. "We achieved this important accomplishment through the commitment and collaborative efforts of the team at the Small Animal Clinic, our consultants, the members of the Small Animal Clinic Board and Dr. Neil Olson, the SVM Dean, and his Office."
AAHA accreditation confirms that the SAC compares favorably with some of the best facilities in North America. According to the AAHA, between 12 and 15 percent of all veterinary practices in the United States and Canada are accredited.
"AAHA re-accreditation is a significant milestone as it reflects the excellence in quality of care being provided at the Small Animal Clinic," added Mellisa Walters, practice manager of the Small Animal Clinic. "Our team is elated."
Led by Dr. Sylvester and Ms. Walters, the SAC operates seven days a week with 10 clinicians, 13 technicians, and five full-time staff members. The SAC initially received AAHA accreditation in October 2016, and immediately afterward, the SAC staff began to build on the services it already provided in preparation for the January 2019 site visit.
"All of the sections of our practice made significant improvements, we were able to use our previous experience as a foundation on which to build," Dr. Sylvester said. "Accreditation ascertains the SAC as a leading veterinary facility. It's a seal of approval that our standard of care is at high level. We will, however, continually seek to continually improve our standards."
– Brett Mauser
https://www.sgu.edu/wp-content/uploads/2019/04/AAHA-Reaccreditation-845-x-500-1.jpg
500
845
bpmauser
https://www.sgu.edu/wp-content/uploads/2020/02/sgu-logo-grenada.svg
bpmauser
2019-04-24 18:40:27
2021-02-25 21:15:53
The Gold Standard of Care: AAHA Re-Accredits SGU's Small Animal Clinic Through 2022