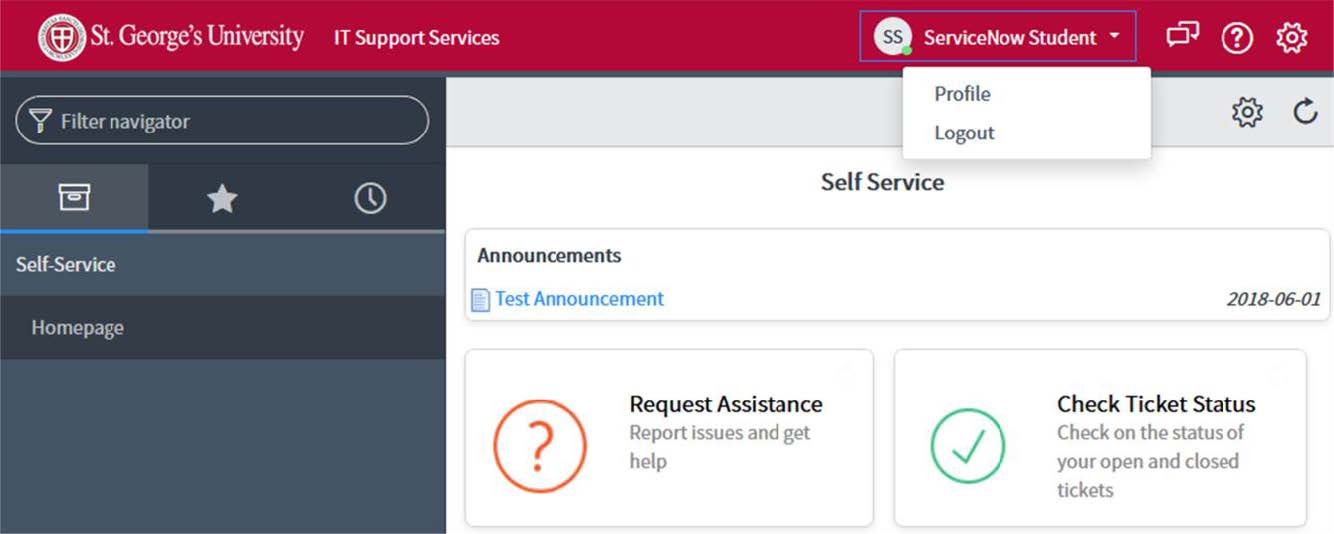 To submit a help request:
On the Homepage, click Request Assistance, then select Create IT Support Ticket.
Enter a Subject and the Description of your issue/requests.
For the Grenada location only, select your Physical location from the look up list provided.

(Optional)

Enter a valid Phone number where you can be reached.
Click the Manage Attachments icon to browse for and attach additional information.

(Optional)

.
Click the Submit button to submit your help request. Expect an email from IT Support Services.