Back to Blog
How to Choose a Doctor: What You Should Look for in a Primary Care Physician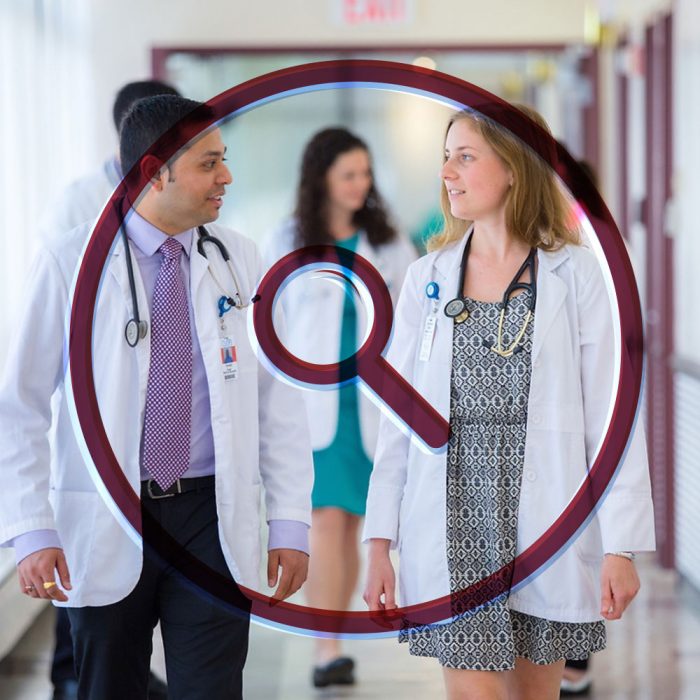 We look up reviews on new restaurants to try, plumbers to hire, and movies to watch. With a wealth of information at our fingertips, we're always armed to make the best possible decision. And with a countless number of resources available online, it makes perfect sense to want to use them to help you select the best doctor as well.
Whether you are relocating or just wanting to check out your options, there are some things you should consider when selecting a new doctor. Listen closely as we provide some expert insight on how to choose a doctor for all the aspects of your care that need to be considered.
10 Things to consider when choosing a doctor
When it comes to choosing a doctor, there are a variety of factors that should be evaluated in order to make a smart decision. Here are 10 things to keep in mind.
1. Insurance compatibility
This is an easy way to narrow down your choices from the get-go. You're going to want to select a doctor who is in your network. Your health care insurance provider most likely has a function on their website listing all in-network physicians in your area.
2. Accessibility and convenience
Is the provider located in close proximity to your work or home? Do you mind driving out of your way for your appointments? Do your health needs require you to have close access to your physician? These are all important questions to consider when selecting a primary care physician.
Another thing to consider is their work schedule, suggests health care executive Joe Welfeld. Does this doctor offer office hours outside of the typical workday, such as night hours or weekend hours? These can be important if you have a rigid schedule.
3. Education and training
Are you seeking a doctor with a top-of-the-line medical education from an Ivy League school? It all depends on how important your doctor's education is to you. Also don't overlook a critical aspect to any doctor's education: their residency.
"This is more important than where they went to medical school."
Welfeld recommends identifying where a doctor acquired their clinical training residency and using that information to help direct your decision. "This is more important than where they went to medical school," he adds.
4. Board certification
Another consideration in your selection of a doctor may be their board certification status. It's easy to check on this online. Unlike a medical license, board certification is a voluntary process. It demonstrates a physician's commitment to go above and beyond and continually develop medical knowledge.
Jo Kline, JD and author of The 60-Minute Guide to Health Literacy suggests patients verify that their physician is board certified by visiting Certification Matters.
5. How seasoned is the doctor?
Kline raises another valid point when she advises patients to consider the age of potential physicians. If you are looking to build a long-term doctor-patient relationship, you may want to avoid selecting a physician who is nearing retirement.
On the other hand, you may feel more at ease selecting a physician who has several years of experience. There is no right or wrong answer here — it all depends on your personal preferences.
6. Recommendations from health care professionals
Word of mouth is a great way to learn about new providers. You may be tempted to ask friends, family, or coworkers for their suggestions, but asking health care professionals is a smarter move.
"Do not rely upon references from non-physician friends."
"Do not rely upon references from non-physician friends. Their criteria are often meaningless," advises Welfeld.
Kline suggests asking your physician who their doctor is. You may also consider asking a registered nurse. They likely have many connections in the health care community and know firsthand about a physician's ability and experience.
7. Outstanding malpractice suits
When evaluating a potential new physician, you'd be wise to look into any outstanding malpractice claims, Welfeld suggests. A medical malpractice occurs when a physician causes harm to a patient through a negligent act or omission, such as a medical error in diagnosis.
There are multiple ways to find malpractice information online — everything from state medical boards to public court records can hold this information.
8. Experience specific to your conditions
You may feel the need to take special consideration in choosing a doctor if you or a family member have an existing medical condition, such as diabetes, arthritis, or obesity. For these and other common conditions, Kline suggests seeking out a primary care physician who has direct experience in that area.
9. Hospital affiliations
When choosing a new doctor, you may want to select one that is affiliated with a highly regarded hospital in your area. "Examine what hospitals they are affiliated with, and select a doctor who is affiliated with a good hospital near your home," suggests Welfeld.
"Select a doctor who is affiliated with a good hospital near your home."
Hospital rankings are released annually for outstanding performance, patient outcomes, safety, and other factors. The best hospitals see positive patient outcomes and fewer medical errors, all important factors for a patient like yourself to consider.
Understanding what hospitals a physician is affiliated with is also important to know in the event that you require hospitalization or surgery, says nurse practitioner and health care advocate Nancy Brook, RN, MSN, CFNP.
10. Practice styles and the patient experience
Another aspect of your health care that you should consider are the practice styles of a physician. For example, some physicians are very formal while others practice in a more personable manner. Some physicians have a patient-provider relationship that is paternalistic and directive in nature, while others practice in a shared decision-making manner, Kline explains.
"Try them out and don't be afraid to switch doctors if you are unhappy about anything."
You may also want to look into other aspects of the care experience, such as wait times at the doctor's office or reviews on staff courtesy, suggests Welfeld. "Try them out and don't be afraid to switch doctors if you are unhappy about anything," he advises.
Deciding on your doctor
Now that you're armed with advice on how to choose a doctor and all the considerations that need to be made, you should feel well equipped to make the best decision and put your health in good hands.
During your search for a primary care physician, you may run into confusion over the different types of doctors. Let us help clarify the differences between two common types of primary care doctors in our article, "Internal Medicine vs. Family Medicine: Diagnosing the Differences."
Ready to go above and beyond?
Are you considering St. George's University Medical School? If you need any more convincing, just reach out to some graduates or current students. They're happy to tell you what their experiences were like.
If you feel like SGU could be the right medical school for you, take the next step. Continue your research by visiting our request information page.