Back to Blog
The Match: Explaining the Application Process and Your Residency Results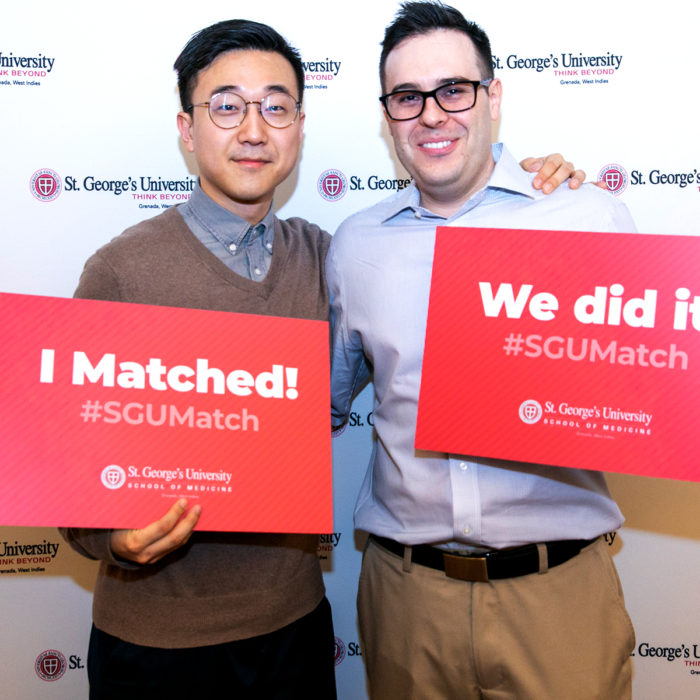 Medical students have much more than graduation on their minds as their education draws to a close. Instead, they're focused on securing a residency through "The Match."
Short for the National Resident Matching Program's Main Residency Match, The Match is an incredibly important part of a future physician's journey. That said, it's somewhat of a mystery for students.
What is Match Day exactly, and how does the process work? This overview can offer some clarification.
What is the Match?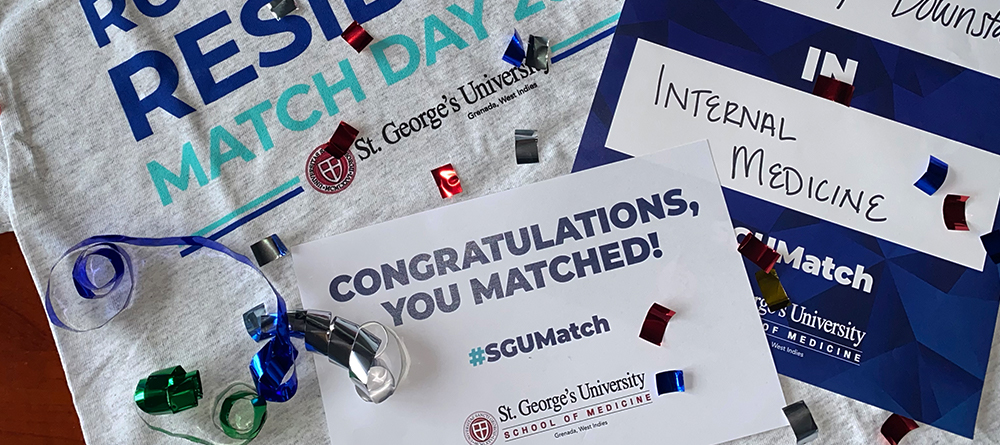 The Match is a system used to place medical students into a US residency program. Securing a spot in one of these positions is crucial because completing a postgraduate residency program accredited by the Accreditation Council for Graduate Medical Education (ACGME) is one of the requirements for obtaining a medical license.
Everything about The Match, from the timeline you follow to the date on which everyone hears their fate, is uniform. Though not every program uses the Main Residency Match, most do. Programs that choose to participate are required to register every position and attempt to fill them to ensure a fair process.
How does residency match work?
You'll begin your journey toward a postgraduate position acquired through The Match by applying to programs using the Electronic Residency Application Service (ERAS). "To really understand Match Day, you have to understand ERAS," says Dr. John Madden, a professor of emergency medicine, an associate dean of students, and director of the Office of Career Guidance and Student Development at St. George's University (SGU).
The Association of American Medical Colleges (AAMC) records ERAS data, including the average number of residency applications per student for different specialties. So while there isn't really a correct number of applications you should submit, it's worth noting that those applying in competitive specialties have submitted an average of more than 60 applications.
Once applications are submitted, Dr. Madden explains, programs determine whom to invite for residency interviews based on grades and performances on the United States Medical Licensing Examination (USMLE) Step 1 and Step 2 Clinical Knowledge (CK). You'll attend the interviews to make your case as an applicant and learn about which programs seem like the best fit. Due to the COVID-19 pandemic in 2020 and 2021, interviews were conducted via video due to travel restrictions and the need to quarantine in many cases.
Your final step is creating a rank order list of residency programs. "Generally speaking, you rank every place you went," Dr. Madden explains. "And then the program directors do the same thing."
He outlines this process further by explaining that program directors who are responsible for the residency program may have 12 intern spots to fill and receive over 2,000 applications. Of those 2,000 or more applicants, they will perhaps interview 175. She or he then ranks those 175 students from their first choice to their last choice. Meanwhile the medical student may have interviewed at 14 programs and also ranks the program from their first choice spot to their last spot. These completed rankings, for both programs and applicants, are due near the end of February.
"They tell me it takes three minutes to determine everyone's future in all the specialties."
The actual matching is handled by a computer algorithm, which pairs applicants and programs by aligning their rank order lists. "They tell me it takes three to five minutes to determine everyone's future in all the specialties," Dr. Madden says.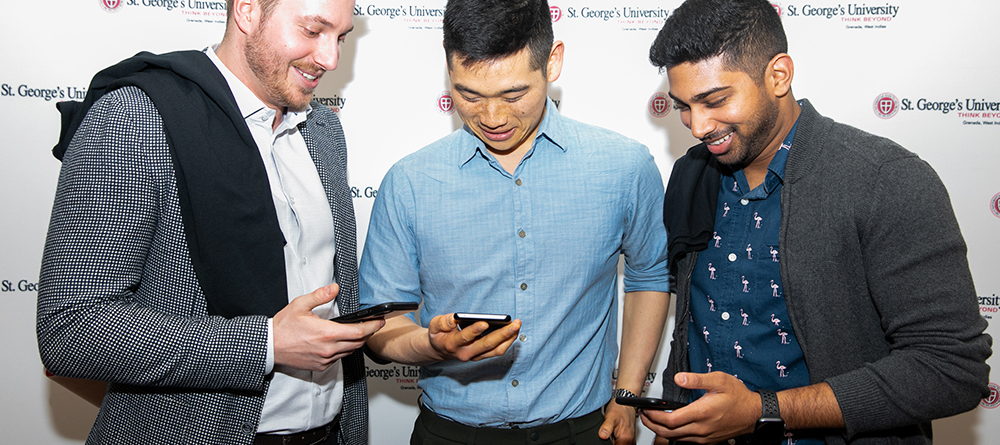 Every student finds out whether they matched via email at 11 am ET the Monday of Match Week, which is typically the third week in March. The majority of students are successful in this stage, but even those who don't initially match have options for securing a position. So what is Match Day if it isn't that Monday? It's the Friday of the same week, and students discover the specific program in their futures at 12 pm ET on Friday. For most, it's a moment they won't ever forget.
Do's and don'ts for The Match
There are a number of steps you can take to increase your odds of success on residency Match Day. Keep these tips in mind as you work through applications and your rank order list.
Do take your time when applying
When applying for residency programs, give yourself plenty of time to write a stellar personal statement, secure great letters of recommendation, and compile your medical school curriculum vitae (CV). Avoiding simple errors and remaining authentic are just a few application tips that can prove useful as well.
You also need to factor in time to take the USMLE Step 2 CK and attend interviews. Dr. Madden warns against skipping any interviews you've been offered in an effort to save time. Residency interview visits may involve some long days, but the AAMC points out they offer you opportunities to learn a considerable amount about the programs, residents, and faculty members. Dr. Madden anticipates the popularity of virtual interviews means they will likely remain the standard for many programs. A few may allow you to come and visit so you can experience the program—and perhaps attend an educational lecture—residents, and attending physicians.
Do create a well-rounded rank and order list
When it comes time to craft your ranked residency program list, be thorough. If you went to 12 interviews, for example, your list should probably include all 12 programs. The exception? If you really see yourself being a poor fit for a particular program. "You wouldn't want to rank them because you might get that spot," Dr. Madden says. "The bottom line, however, is would you rather be there or not having any residency spot?"
It's not as easy as you might think to include so many programs in your rank order list. Year after year, applicants who obtain a residency position rank more programs than those who don't match with a program.
Don't overthink your rankings
The Match is designed to pair residents with their most desirable program possible, so be honest when creating your rankings. Having a second set of eyes look over your choices is a good tip for creating a rank order list, but you shouldn't alter your decisions based on where you think you should go or where you think you stand the greatest chance of matching.
Don't panic if you wind up unmatched
For those who don't match at first, there are other options for finding a great postgraduate position. Dr. Madden says SGU students who don't get placed through the Main Residency Match are often able to obtain positions through the Supplemental Offer and Acceptance Program (SOAP). He also adds that it's possible to obtain a position outside of The Match by submitting a PDF of your ERAS application to various programs and letting them know you're available should anything open up.
Lastly, you can browse the Open Residency & Fellowship Positions page on the American Medical Association (AMA) website for available spots.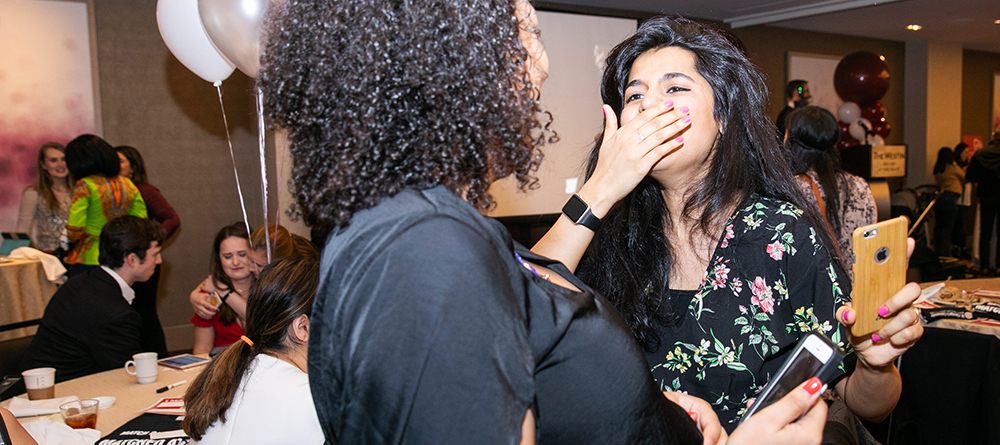 Start preparing for your Match Day success
You stand a good chance of obtaining a residency through The Match by enlisting the pointers we highlighted above. Application components, like your Medical Student Performance Evaluation, can also make a big difference because they speak to your clinical abilities.
To ensure you receive high marks in the final years of medical school, read our article, "Doctors Share 11 Insider Secrets to Thriving During Clinical Rotations" or view past match day celebrations.
*This article was originally published in March 2018. It has since been updated to include information relevant to 2021.