Back to Blog
Doctors Share 7 Insider Secrets to Thriving During Clinical Rotations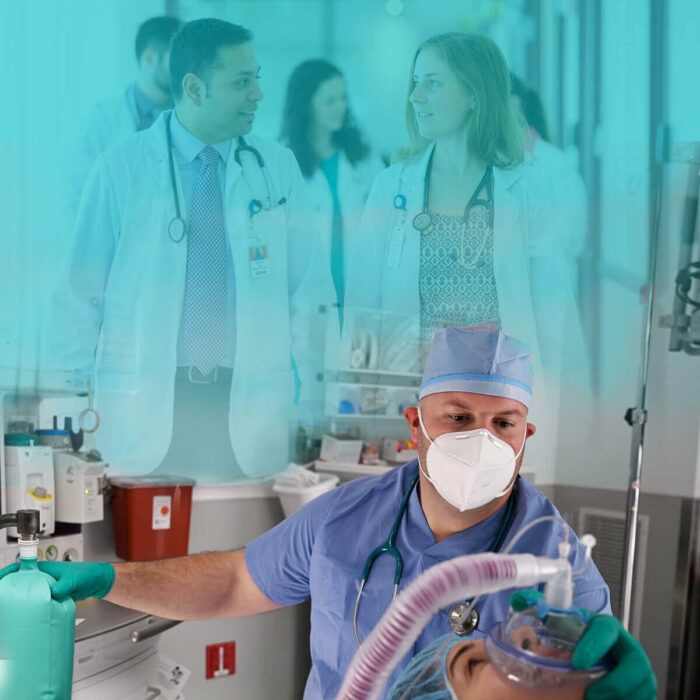 Clinical rotations, which occur during the final two years of a typical medical school curriculum, are a student's opportunity to experience life as a physician firsthand. These final two years on the journey to becoming a doctor are exciting, but many future physicians are eager to learn a few pointers to help navigate clinical rotations.
Thankfully, experienced practitioners are happy to share their insights. Take a look at what advice they have for students who are about to begin their med school rotations.
7 Insider secrets to thriving during clinical rotations
1. Commit yourself to every med school rotation
Even though some future physicians know which medical specialty  they want to pursue, the most impactful clinical rotations for medical students aren't always what they would expect. Different experiences may open your eyes to other disciplines that excite you, according to Dr. Richard Beddingfield, an anesthesiologist and author. He uses the example of completing a core rotation as someone who is certain they want to be a surgical specialist.
"Don't blow off your family practice rotation just because you're convinced you are going to be a neurosurgeon," Dr. Beddingfield advises. He also adds, "Maybe you'll discover family practice is your true calling!"
Dr. Bernard Leo Remakus, an internist who has authored everal works of fiction and nonfiction, agrees that investing yourself in every experience is critical.
"The secret to thriving in a clinical rotation in med school is to completely immerse yourself in the rotation as though you planned to specialize in the rotation's discipline," Dr. Remakus says.
2. Seize the opportunity to develop your bedside manner
For many practicing physicians, time with individual patients can be limited. This is why it's wise to think of clinical rotations as an opportunity to engage with those individuals as much as possible.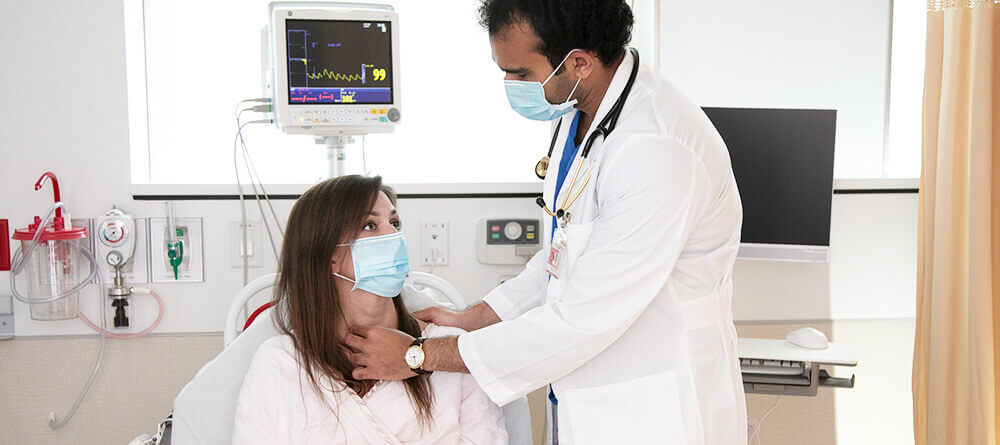 "Rarely again in your career will you have as much time to spend with individual patients. Getting to know them can be mutually beneficial," says Dr. Lisa Doggett, a family physician and senior medical director for HGS AxisPoint Health. "You might even ask them what qualities they value in a doctor. Patients have more to teach you than anyone else."
Working with patients can help with more than just improving bedside manner as well. Developing relationships with them can prove incredibly encouraging.
"A smile or a positive word from your patient on rounds can go a long way," explains Dr. Barbara Bergin, an orthopedic surgeon.
3. Remember to balance your responsibilities as a student
Beginning clinical rotations marks the start of a new phase in medical school, one that requires taking on the role of both professional and student. You'll need to focus on time management to ensure you adequately prepare for the exams that occur near the end of each clinical rotation.
"It's not easy balancing clinical duties, learning the day-to-day skills required for each rotation, and preparing for exams," Dr. Beddingfield says. He offers a suggestion as well. "Use downtime at the hospital or clinic to study whenever possible."
"Your main job is to learn as much as you can."
Dr. Doggett also stresses the importance of embracing your status as a med student during clinical rotations. "Your responsibilities as a medical student are relatively minor compared to a resident or an attending physician," she explains. "Your main job is to learn as much as you can."
4. Always be prepared
Unlike lectures and labs, clinical rotations impact real patients. This means you need to be ready for whatever comes your way.
It all boils down to preparation, according to Dr. Bergin.
"Be prepared," she stresses. "Whether it's having your lab work or x-rays readily available or studying up on a case, just be prepared."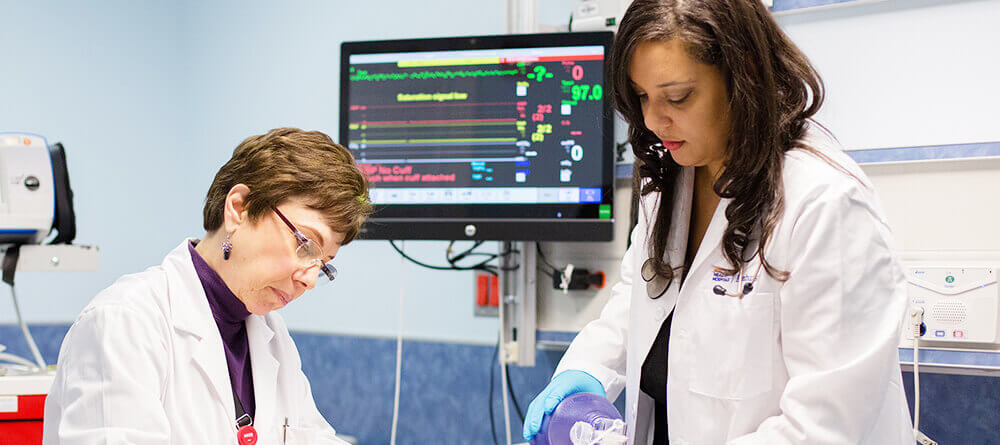 5. Develop professional habits and stick to them
Conducting yourself as a professional is key for excelling in a clinical setting. Again, this time in rotations really requires you to juggle being a student and being part of the workforce.
"The start of clinical rotations often marks the first time young medical students have to show up on time for the job, dressed and groomed in a professional manner," Dr. Beddingfield explains. "This can take some getting used to, but it's best to adjust to this quickly."
Being punctual is perhaps the most important habit clinical students need to develop. "Always be on time, especially for rounds," Dr. Bergin advises. "Your resident or attending might not say anything to you for being late, but there will be this underlying doubt regarding your interest and availability."
6. Make time for self-care
Like anyone else, doctors need to set aside time for themselves. Dr. Doggett insists this piece is critical to thriving during clinical rotations.
"Make time to exercise, sleep when you can, and eat three meals a day," she suggests. "You have to prioritize self-care, or it won't happen." She says she started her healthy habits in medical school and has continued them throughout her entire career.
Dr. Doggett also recommends learning to meditate and taking time away from medicine to hike, see a movie, or visit loved ones on days you have free. "That time off can be rejuvenating and help you make of the most of your time during rotations," she says.
7. Remember the bigger picture
All clinical rotations for medical students are temporary. It can be helpful to keep this in mind if you ever find yourself focusing on a specialty that isn't the best fit for you. Remember why you're going through clinical rotations and what you hope to do with your career once you've completed your education and training.
"I remember long nights at the hospital when I felt like the night would never end, but I tried to it remind myself that it would and that a better future awaited me," Dr. Doggett offers.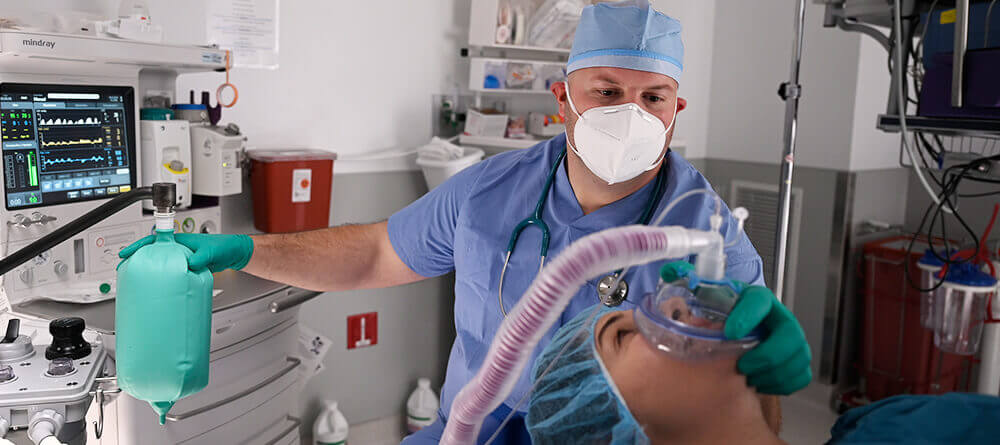 Prepare for clinical rotations
By keeping an open mind, focusing on learning, and taking care of yourself along the way, you could very well thrive during clinical rotations.
Now that you have a bit more insight into the reality of med school rotations, hear what the doctors have to say about their eventual careers. Gain even more perspective by reading our article , "Doctors Reveal 12 Things No One Tells You About Pursuing a Career in Medicine."
*This article was originally published in January 2018. It has since been updated to include information relevant to 2021.