Back to Blog
Developing Good Bedside Manner: 9 Tips for Doctors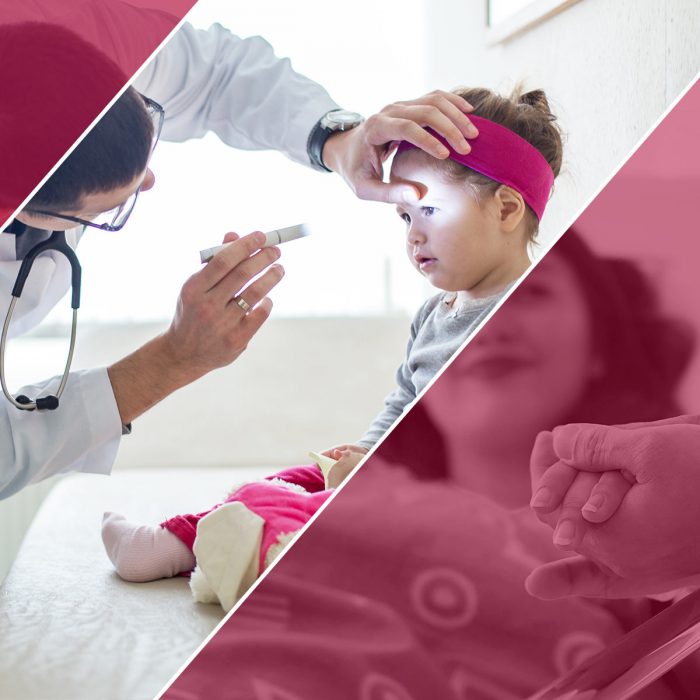 Whether you're still in school or just beginning your career in medicine, developing good bedside manner is critical for your success as a physician — and for your patients' health.
Developing good bedside manner isn't just about looking professional or putting on a smiling face for your patients. Though good bedside manner often takes a back seat to medical education, training, and everything else that goes into becoming a doctor, it can substantially affect a patient's health. A positive doctor–patient relationship can result in a measurable difference in health outcomes.
When a doctor is brisk, talks down to patients, or demonstrates other off-putting behaviors, a patient is less likely to open up about their health concerns or share details about what they are experiencing.
As you can see, developing good bedside manner is critical to becoming an effective physician. We spoke with a few seasoned experts to hear their advice on developing this critical medical skill. Keep reading to see what they revealed.
9 Tips for doctors to demonstrate good bedside manner
1. Strong communication is key
A physician's ability to communicate with a patient can make or break their bedside manner. It helps them build rapport with patients and, more importantly, creates trust.
"The ability to communicate is probably the most important skill a physician can possess," says Dr. Bernard Remakus, Internist and author. "The ability to convey genuine concern about and interest in a patient is an integral and inseparable part of the medical communications process."
Good bedside manner can make or break a patient interaction, either encouraging an honest discussion or putting off the patient.
"Good bedside manner sets the stage for a successful interaction between patients and doctors," says Dr. Theresa McCann, Associate Dean of the Office of Provost at St. George's University (SGU) and Director of the University's Simulation Center. "Research has shown that good bedside manner can be — and should be — initially taught in medical school."
"Research has shown that good bedside manner can be — and should be — initially taught in medical school."
Some people are natural communicators, but anyone can develop the skill. Medical students and aspiring doctors can build this competency throughout their everyday interactions with others by practicing active listening and nonverbal communication, such as receptive body language. Medical students can also begin to develop good bedside manner through school simulations using high fidelity human patient manikins or standardized patients.
"Simulation involves supportive learning and practice so students can practice skills that may not come naturally or require a little time to develop competence and confidence," Dr. McCann says.
2. First impressions with patients really do matter
First impressions are important for doctors. A physician only has one chance to make a positive one when meeting with a new patient. A few courteous actions can help promote a positive initial interaction.
"When meeting a patient for the first time, know their name and make sure you know how to pronounce it correctly," Dr. Remakus advises. "If you are unsure of the pronunciation, ask the patient." He also recommends being a bit overly courteous. "Never call an adult by their first name unless you have been asked to do so by the patient."
Formality in patient interactions is a way to show respect. And if the patient has brought along family members, be sure to greet them as well.
"Don't ignore others in the room besides the patient."
"Don't ignore others in the room besides the patient," warns Dr. Lisa Doggett, Family Physician and Texas Medical Director for AxisPoint Health. "Acknowledge family members or friends who have accompanied the patient, usually with a handshake or maybe a high-five for a young kid."
3. Sitting down means more to patients than you may think
An all-too-common pain point for patients is the feeling of being rushed during time with their doctor, particularly when it comes to their primary care provider. Physicians' days are busy, filled with juggling appointments and patients. You may not have all the time in the world to spend with each patient, but there are some easy ways to make your patient interactions feel less time-crunched.
"Standing makes you look rushed," Dr. Doggett explains. "Even when you are in a hurry, it's best for the patient not to feel rushed." Sitting is a small action that can help put your patients at ease and make a difference in their experience.
"Even when you are in a hurry, it's best for the patient not to feel rushed."
Dr. Remakus agrees. "Sit down while you are taking their medical history," he suggests. "Also, don't be afraid to break the ice with an anxious or difficult patient by talking with them about their family, job, or special interests." He adds that showing your human side can make a big difference.
4. Speak professionally and accurately, but in a way the patient can understand
When you're steeped in medical jargon every day, it's easy to use these technical terms when speaking with patients. However, very few of your patients will have a medical background. You need to convey information in a manner that the patient can comprehend.
"Physician communication is most effective when a doctor speaks honestly, professionally, and confidently, and discusses a patient's condition and proposed treatment in language the patient can easily understand," Dr. Remakus says.
5. Master the art of leading a productive conversation
A skilled physician can be personable and welcoming to those they treat. Doctors can also be active listeners, providing patients an opportunity to explain what they need to share. A skilled physician can also guide the conversation for efficiency's sake without making the patient feel they are being cut off.
"Convince the patient you want to listen to their problems and do everything in your power to solve them," Dr. Remakus says. "Such an approach engenders a sense of trust and relief from a patient who may be afraid of what condition they have and what the treatment of their condition might entail."
A physician should also keep the conversation headed in a productive direction. "When a patient starts straying too far from the topic at hand, it is important to redirect the conversation and maintain the desired course of the patient encounter," Dr. Remakus notes. "Always maintain control over any patient interview by using sound interviewing skills." This will keep the visit on track and make sure time isn't wasted.
"Always maintain control over any patient interview by using sound interviewing skills."
You also will want to build in time at the end of the interaction for the patient to ask questions about their condition or treatment options.
6. Be an active listener and present in the interaction
If you're taking notes on medical history or symptoms a patient is encountering, it can be easy to get lost in the device screen as you type away. A physician must remember to display active listening and face the patient as they take notes.
"Don't hide behind a computer screen," Dr. Doggett warns." If you need to chart in an electronic medical record, make sure the computer is set up so that you can still face the patient when you type."
When you're in a rush, it's all too easy to cut off a patient with questions. But hold back on interruptions in the beginning of the interaction. Allow the patient to share what they're experiencing before you dive in for more detail.
"My most important tip is to be present."
"Sometimes you have to interrupt a patient who is long-winded or tangential, but especially at the beginning of an appointment, you should let them talk without interruption for at least a few moments," says Dr. Doggett. "My most important tip is to be present. Simply give the patient your full attention during the visit and minimize distractions."
7. Don't overlook the power of body language
Body language is a two-way street. Good bedside manner requires a physician to display open and professional body language. A physician will also need to decipher a patient's body language to pick up on things left unsaid.
"If you feel something is bothering the patient, identify their affect and discuss the potential problem with the patient before the problem interferes with your history and physical exam," Dr. Remakus says. "Also, be aware of your own body language. Look directly at the patient when you are making an important point and control any habits that may cause a patient to doubt your credibility, honesty or self-confidence."
8. Value your patient's time as much as your own
Everyone knows that physicians are busy, but patients are as well. When you're running late and can't honor their time, acknowledge that. Your patients will appreciate it.
"Failing to recognize when someone has been waiting is disrespectful to the patient."
"Failing to recognize when someone has been waiting is disrespectful to the patient and makes it seem like you think your time is more important than theirs," Dr. Doggett explains.
9. Validate your patient's concerns
Patients don't just see a doctor when they need an annual check-up. They go when they're experiencing concerning symptoms and are worried about their health. You may have to diagnose a life-altering conditions or be the bearer of bad news.
During difficult conversations, your patient may be understandably shaken or upset. A physician with good bedside manner will not just understand what a patient is experiencing, but they will also acknowledge and validate the patient's concerns.
"If the patient starts to cry or express uncomfortable emotions, stay with them. Acknowledge and validate the emotion, and give them time to process what they are feeling," Dr. Doggett advises.
Good doctors have good bedside manner
Good bedside manner isn't just a courtesy, it's a surprisingly important element to your patients' health. Take these tips and begin to develop good habits as you work more closely with patients in medical school and beyond. You'll soon find it's as important to your burgeoning career as what you learn in your medical textbooks.
In the meantime, apply this bedside manner advice when working with patients in clinical rotations. If you're wondering what to expect, be sure to check out our article, "Doctors Share 11 Insider Secrets to Thriving During Clinical Rotations."
Ready to go above and beyond?
Are you considering St. George's University Medical School? If you need any more convincing, just reach out to some graduates or current students. They're happy to tell you what their experiences were like.
If you feel like SGU could be the right medical school for you, take the next step. Continue your research by visiting our request information page.